Feb 28, 2018 11:24 AM Central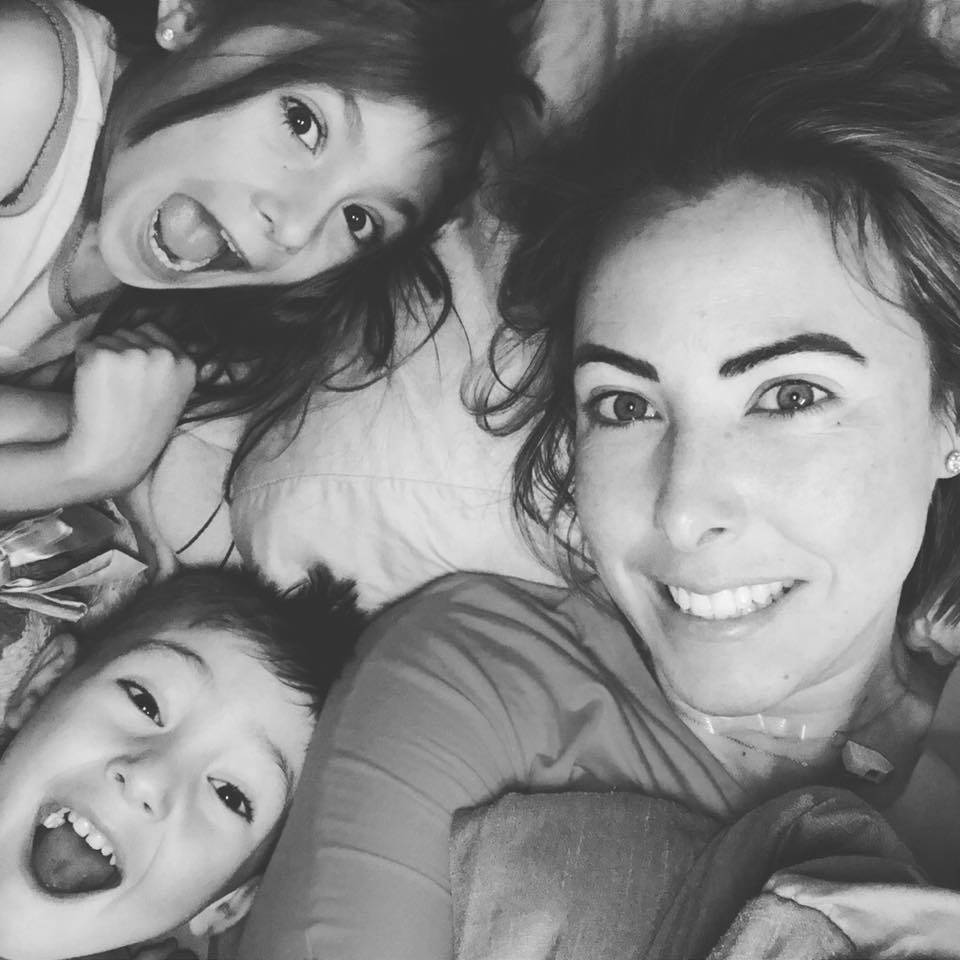 At my son's swimming lesson today, I started chatting with a fellow mompreneur. We were both sporting the leggings, messy ponytail, minimal makeup, stay-at-home mom look. She was clearly my people. We connected on the commonality of being passionate about our home businesses. You could tell, just by her voice and the way she looked at you, that this women had passion. Passion for her business, confidence in who she was and happiness with the time freedom her business allowed her.
We got to chatting about being able to stay home with our children. She said she had many friends who had lost themselves once they became stay at home mothers. So consumed with their children, that they forgot who they were. It happens, I get it. She asked me "did you ever lose yourself?" I did. Very briefly but I did forget for a pinch of time that there was more to life than motherhood. It's the best thing that every happened to me, don't get me wrong. I remember saying to my husband that once my daughter was born, I was the absolute happiest I had ever been-and I was a happy person at the best of times but this feeling, was like nothing I'd ever felt before. Pure happiness and bliss.
But moms out there, don't forget that you're more than a mom. You had friends, favorite places to go, hobbies and passions before kids. Don't lose that.
My swimming lesson mama said to me that she was so happy she was working on her passion while raising her babies because she was one step ahead of the game when her kiddos would be in school full-time. By the time that day comes, she'd have a successful home-based business and be saying "yes" to all the things she wanted in life (her kids are young like mine, so she's got a few years to work on this and I'm sure she'll be there). She said, when her kids have moved out, she won't be sitting there thinking "what should I do now?" or "it's time to take up a new hobby I guess!".
Show your kids how Mommy is enjoying her life and doing what she loves. Show them there is more to Mom than being "Mom". Teach them to run towards their passions instead of putting them on the back burner.
If you feel like you have ever lost yourself in mom-hood, that's ok. And perhaps some of you would prefer to just dive right in and are most comfortable in this exact role. It's ok. You can stay here, but only for a short while. You can be Mom but throw a bit of "YOU" into the mix as well. I think you're kids will love her too.
Jan 14, 2018 10:05 PM Central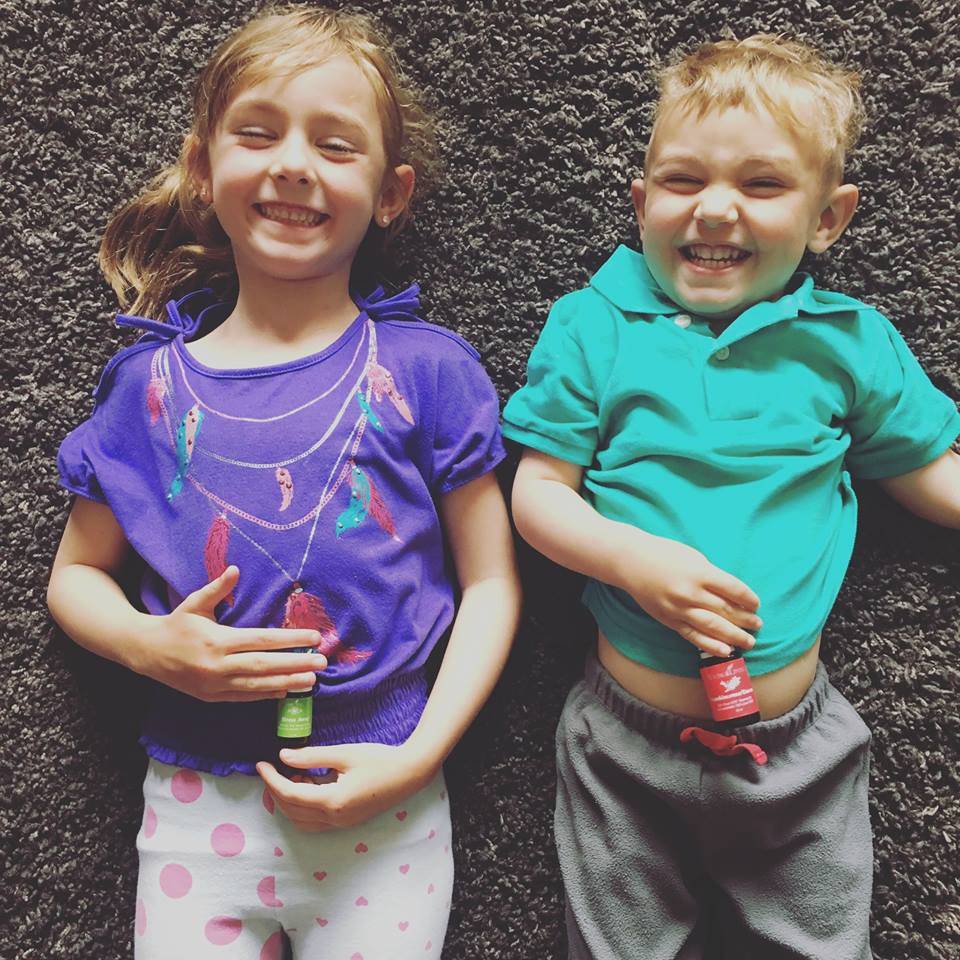 "Do you use oils?"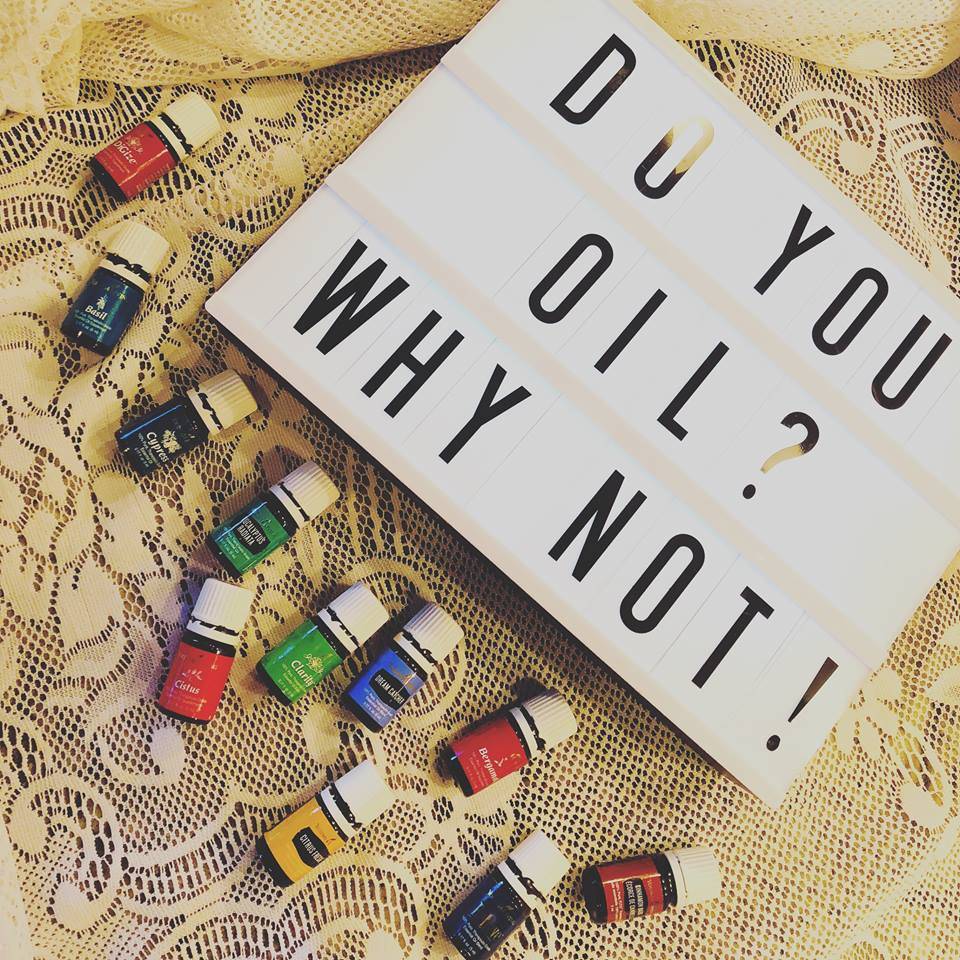 This is the question I'm always asking people. I am so passionate about using them myself, I just assume everyone else in the world does or should. Most of the times, people tell me "no" or "sometimes".
The "sometimes" crowd, this is for YOU.
I get that, I totally get that because I was a "sometimes" gal as well once upon a time. I "sometimes" would diffuse a nice smelling essential oil in my home. Don't ask me what the brand was because back then, I really didn't care where my bottle of oils came from. I didn't realize the significance of an oil grade. Purity and ethical sourcing were not even in my thoughts. The fact that the oils came from plants that came from farms wasn't even a thought! If you know me now, I've come along way. I've even visited the farms our essential oil company owns. So there's that.
After I purchased a Young Living Premium Starter Kit at a friend's home who was having an essential oils class, I wasn't "sometimes" using essential oils anymore. It quickly became a everyday, multiple times a day, multiple ways kinda thing.
My "sometimes" crowd! Where you at!
Is it because you don't understand how to use oils? Because let me tell ya-it's easy as heck if it's a Young Living oil. Aromatically (diffusing or sniffing the bottle straight up), topicalyl (diluting with a carrier oil-such as coconut oil, and applying to your skin), or for food flavoring!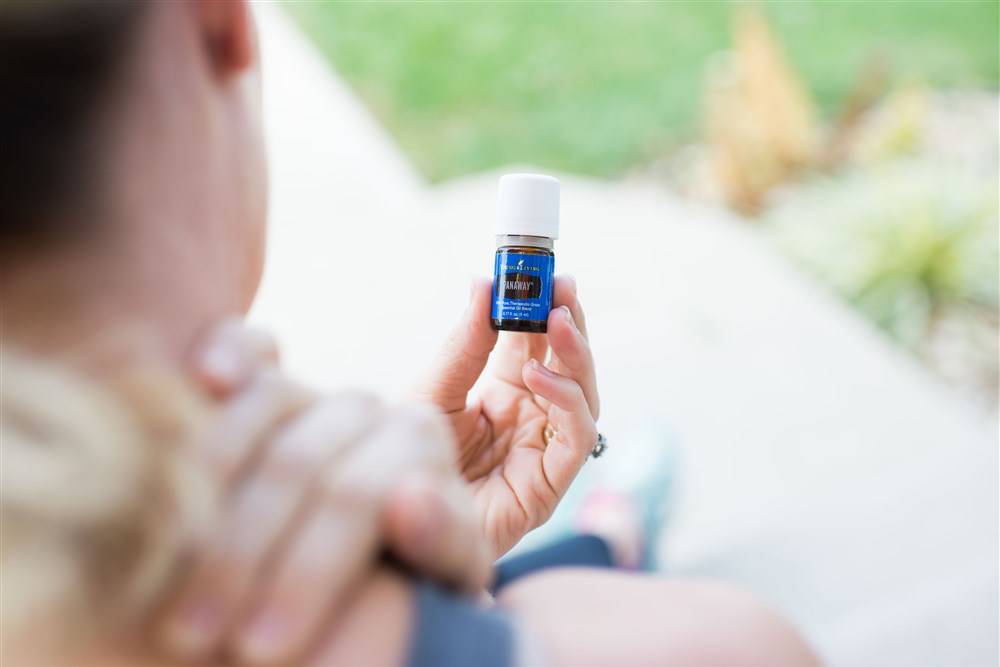 This winter has been a doozy for many people catching all sorts of nasty colds. I believe that had I been a "sometimes" user of oils, my family may have caught a cold as well. BUT we are a "LIFESTYLE" type of user now and use oils for preventative measures and to be on our A-Game.
Using oils is like brushing your teeth. You brush your teeth twice a day (sometimes more) to prevent cavities, gingivitis, gum disease, etc. Well, the same goes for using your essential oils! It's a natural option to help support everyday ailments.
Guys, it's super easy. Just put the oils on topically or diffuse every single day, multiple times a day-again, like brushing your teeth!
You keep your toothbrush and toothpaste by your sink and each morning, you go through the same motions. Do you have a medicine cabinet or shelf in your bathroom? Put your oils there so you remember to use them daily! Have a couple by your bedside table, in the kitchen, gym bag, purse and office.