Oct 20, 2018 09:00 PM Central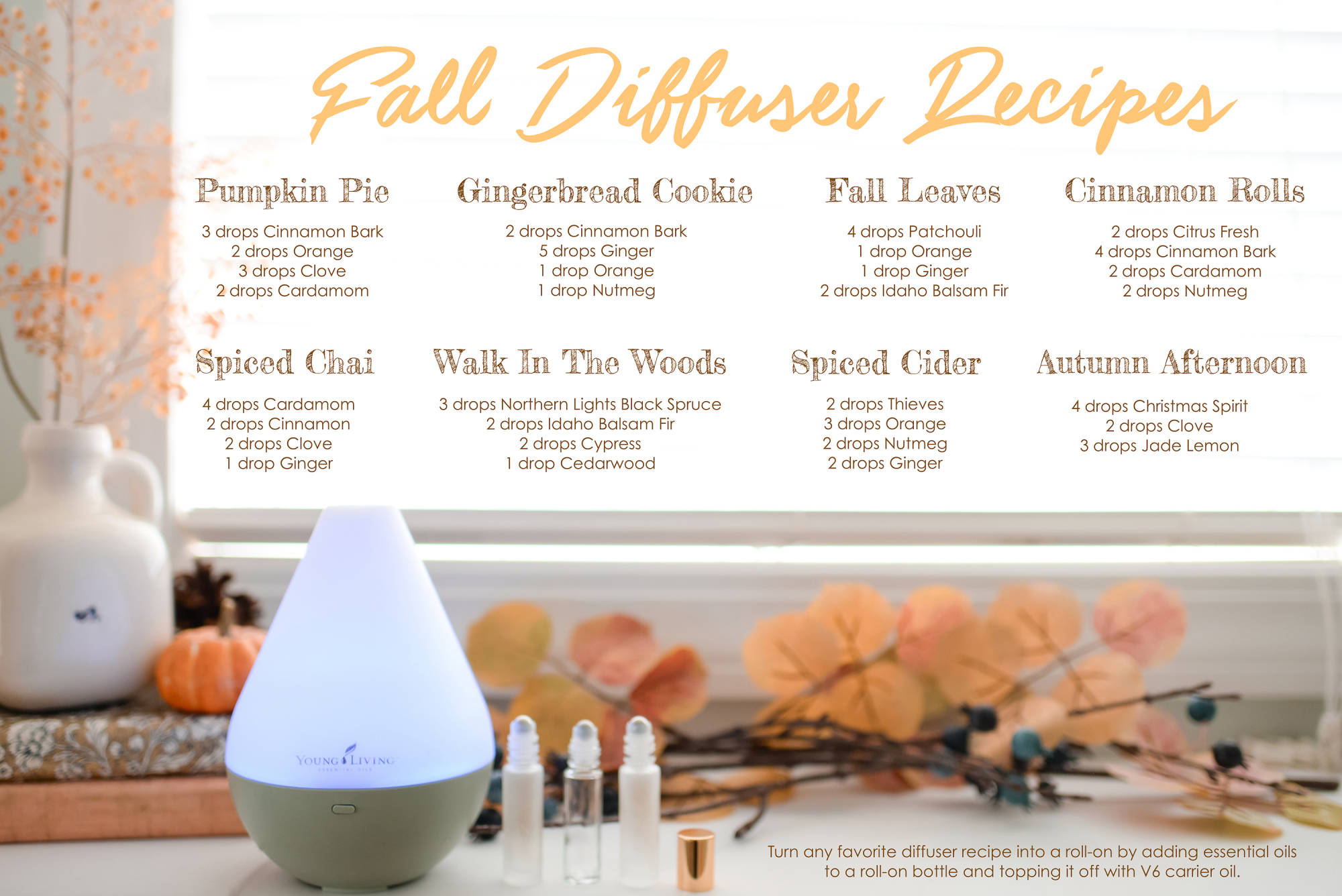 As soon as I saw our first leaf fall, I ran to the cabinet to get my favorite fall combo for the diffuser. Adding it to the diffuser sent me into a deep fall trance. It's one of my favorite seasons. This was not me 4 years ago. We didn't even have a diffuser and were not using Young Living to better our health. But a friend shared with me. She shared what Young Living was all about and I'll forever be grateful that she did.
Wellness is within your hands! Get your wellness routine down pat so you can stay healthy this fall!
Here is what I am doing and what I recommend for you.
Thieves diluted along your spine and throat
RC, Raven, or Eucalyptus on your chest (ALL THE TIME)
A drop of Raven or Lavender in a bowl of gently steaming water, breathing it in with a towel over my head. Refreshing for the respiratory system and the skin!
Frankincense anywhere and everywhere (especially at night on my face before I moisturize)
Hot honey tea with, 1 drop of Lemon+ (from our food flavoring line)
Peppermint and Copaiba when required on my temples or neck
Life 9 Probiotic --a MUST for everyone #GutHealthEqualsImmuneHealth
Thieves or Immupower rolled onto your feet at night
This month, I want to encourage you to share your oils with ONE person. Aren't you glad your enroller shared with you?
If we all reach ONE person, we will help so many more people who are struggling to find wellness, purpose, and abundance.
How to share your oils with others.
Use your oils in front of your friends or family.
Share a sample with a friend in need.
Tell your mama, sister, brother, kids, cousin, or neighbor that they NEED their own kit!
Listen to what people are telling you they need. Use your reference materials to find some suggestions about what they can use. Show them the value of the Premium Starter Kit. Give them your very own member number so they can order their own PSK.
When you help a friend get a PSK, you will get a $64 "Thank you" check* for spreading the love. This is a great way to help others and get some extra holiday money.
The Young Living business opportunity has blessed many families, even families on this very team. They are receiving monthly paychecks that cover their YL products, groceries, car payments, and even mortgages. I didn't think I would ever do this business and it has not only been a blessing for me but it has also changed the lives of those I have shared my oils with and helped order their very own Premium Starter Kit.
I want to make sure you have seen the NEW 2018 Income disclosure statement. Here is a snapshot. Yes, those are MONTHLY incomes.

Find the full Income Disclosure statement HERE.
If you need help finding your member number, I can help.
*You must spend 50PV during the same calendar month that your new member orders the PSK in order to receive your $64.
Feb 28, 2018 11:24 AM Central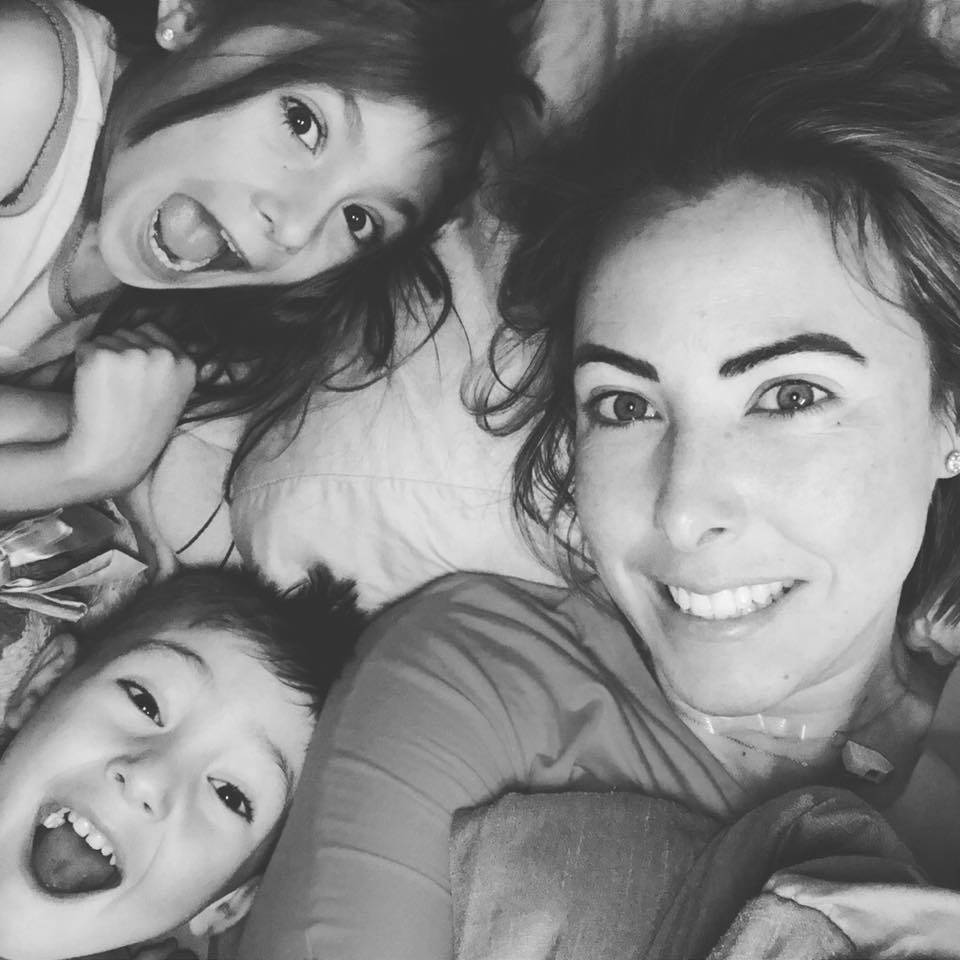 At my son's swimming lesson today, I started chatting with a fellow mompreneur. We were both sporting the leggings, messy ponytail, minimal makeup, stay-at-home mom look. She was clearly my people. We connected on the commonality of being passionate about our home businesses. You could tell, just by her voice and the way she looked at you, that this women had passion. Passion for her business, confidence in who she was and happiness with the time freedom her business allowed her.
We got to chatting about being able to stay home with our children. She said she had many friends who had lost themselves once they became stay at home mothers. So consumed with their children, that they forgot who they were. It happens, I get it. She asked me "did you ever lose yourself?" I did. Very briefly but I did forget for a pinch of time that there was more to life than motherhood. It's the best thing that every happened to me, don't get me wrong. I remember saying to my husband that once my daughter was born, I was the absolute happiest I had ever been-and I was a happy person at the best of times but this feeling, was like nothing I'd ever felt before. Pure happiness and bliss.
But moms out there, don't forget that you're more than a mom. You had friends, favorite places to go, hobbies and passions before kids. Don't lose that.
My swimming lesson mama said to me that she was so happy she was working on her passion while raising her babies because she was one step ahead of the game when her kiddos would be in school full-time. By the time that day comes, she'd have a successful home-based business and be saying "yes" to all the things she wanted in life (her kids are young like mine, so she's got a few years to work on this and I'm sure she'll be there). She said, when her kids have moved out, she won't be sitting there thinking "what should I do now?" or "it's time to take up a new hobby I guess!".
Show your kids how Mommy is enjoying her life and doing what she loves. Show them there is more to Mom than being "Mom". Teach them to run towards their passions instead of putting them on the back burner.
If you feel like you have ever lost yourself in mom-hood, that's ok. And perhaps some of you would prefer to just dive right in and are most comfortable in this exact role. It's ok. You can stay here, but only for a short while. You can be Mom but throw a bit of "YOU" into the mix as well. I think you're kids will love her too.