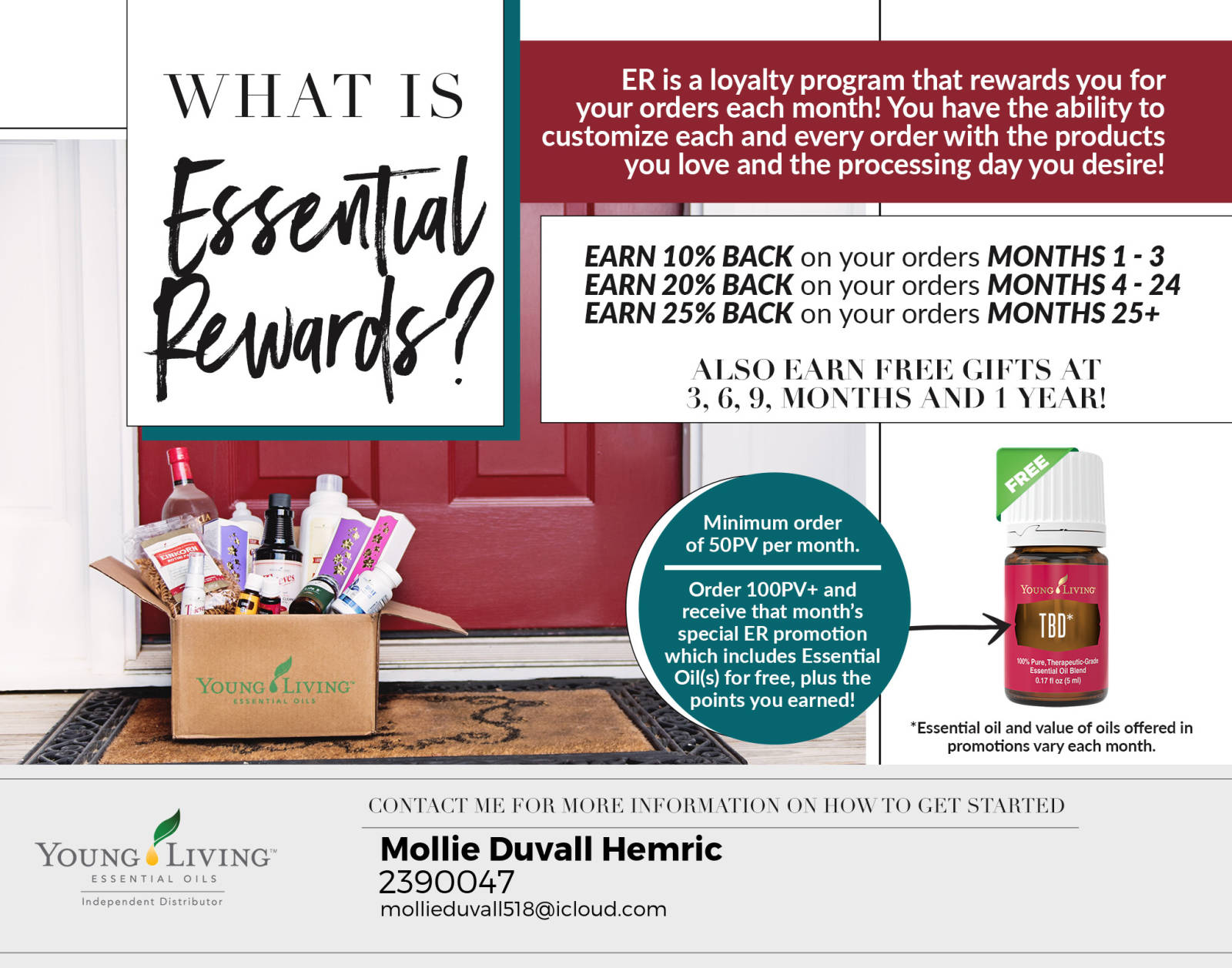 Aug 29, 2017 07:50 PM Central
One of the biggest pros about becoming a wholesale Young Living Member is the PERKS. The Essential Rewards program not only lets you purchase oils at 24% off BUT you get a percentage back in rewards points toward free stuff. FREE and healthy? YES please.
One of the biggest questions I get is "Why are YL oils so expensive"? Why not just buy the ones for cheap at the super market?
Here's why:
-"High pressure, high temperatures, rapid processing, and the use of chemical solvents are often employed during the distillation process so that a greater quantity of oil can be produced at a faster rate. These oils may smell just as good and cost much less, but they will lack most, if not all, of the chemical constituents necessary to produce the expected therapeutic results".
HOWEVER:
"Young Living farms grow over fifteen different types of herbs and source a variety of other oils from reputable essential oil suppliers. Young Living is committed to sourcing oils from other companies that adhere to strict quality specifications and personally inspect the facilities and use state-of-the-art chemical analyses to examine each batch of essential oil. Essential oils can go through as many as five different levels of analyses before they are released."
Questions? ASK AWAY! If I don't know the answer, I will find it for you! <3