Jun 5, 2019 09:43 AM Central
Rachel Holley

Hello Friend!
June is here! Summer is almost here! Over the upcoming month we're going to learn about taking care of our skin. This is an important habit all year long, but especially in the summer, as it can be easy to focus on sun protection and forget the other important routines for caring for skin.
Your skin is the largest organ of your body, made up of several different components, including water, protein, lipids (fats), and different minerals and chemicals. Its job is to protect you from infections and other environmental assaults. The skin also contains nerves that sense cold, heat, pain, pressure, and touch.
Throughout your life, your skin will change constantly, for better or worse. In fact, your skin will renew itself approximately once a month! This is a process that usually goes unnoticed, unless your skin becomes unhealthy and begins to be noticeably flaky or scaly. Proper skin care is essential to maintaining the health and vitality of this protective organ.
Required disclaimer:
*Information regarding historical use of herbs and aromatic plants is for informational purposes only and is not based on modern science, nor should this information be construed as expected results from use

___
Below you'll find a few natural ways to care for your skin. We hope the content will encourage you and deepen your understanding of essential oils. Consider this a virtual care package from our hearts to your inbox. ♥️♥️♥️

SKIN CARE SPOTLIGHT: EXFOLIATING
Exfoliation is the removal of dry/dead skin cells on the surface of the skin and is one of the most important aspects of your home skincare routine for face and body.
Exfoliation not only helps many skin problems, it also increases blood circulation, which in turn helps you to achieve healthy and glowing skin.

We recommend exfoliating twice a week to keep your skin healthy and glowing.
SATIN MINT FACIAL SCRUB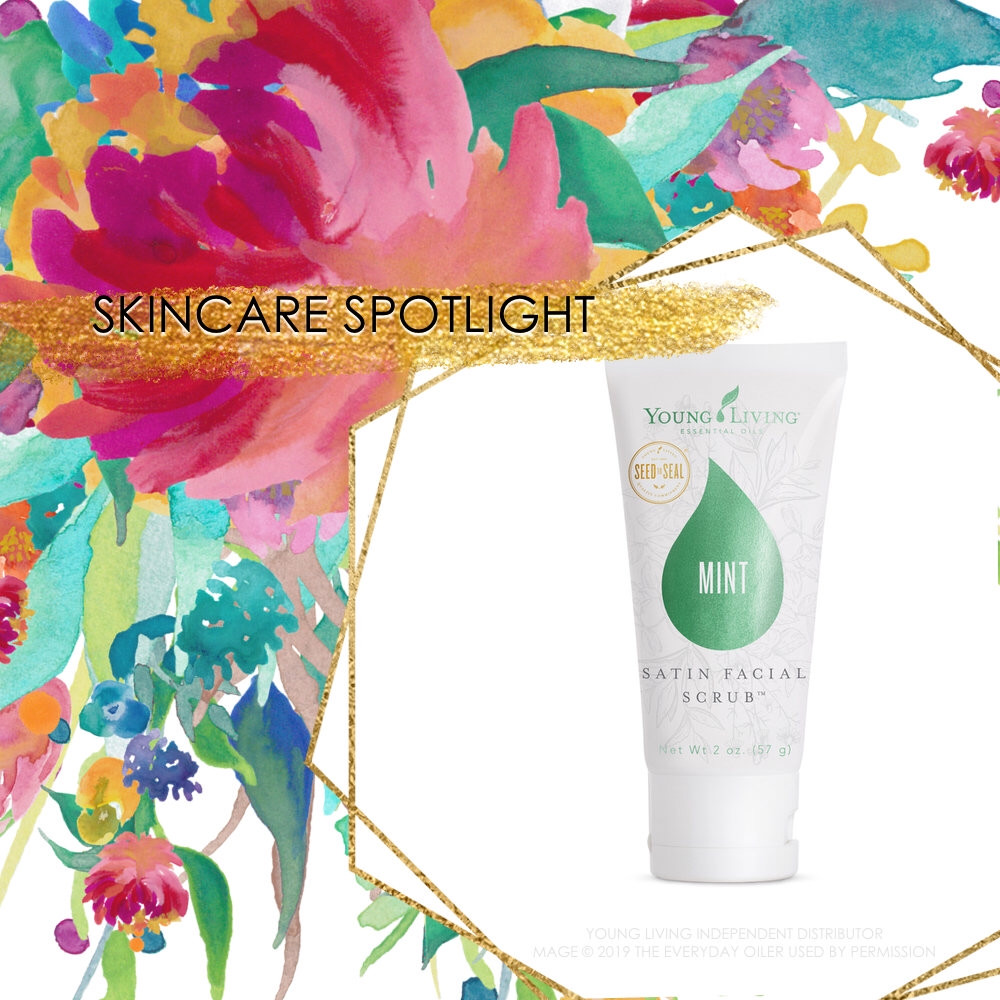 Polish and prep your skin with this naturally derived exfoliator! Made with apricot seed powder, our Satin Facial Scrub gently lifts and removes dry, dead skin cells to reveal bright and even-looking skin. Plus, it has pure Peppermint essential oil for a minty scent and tingly fresh feel. Use it to start the day or to take the day off; whenever you reach for it, you'll leave a clean, smooth slate for the next step in your skin care regimen.

Ancient Beauty Secrets of Peppermint:
Peppermint has been used to lighten and brighten skin
It was believed to have astringent properties and have the ability to tighten pores
Historically peppermint teas was used to relieve sunburn
Has a cooling sensation on the skin
Modern Research: Google "Commercial Essential Oils as Potential Antimicrobials to Treat Skin Diseases" to see some of the modern research on essential oils for skin care.
POPPYSEED LIP SCRUB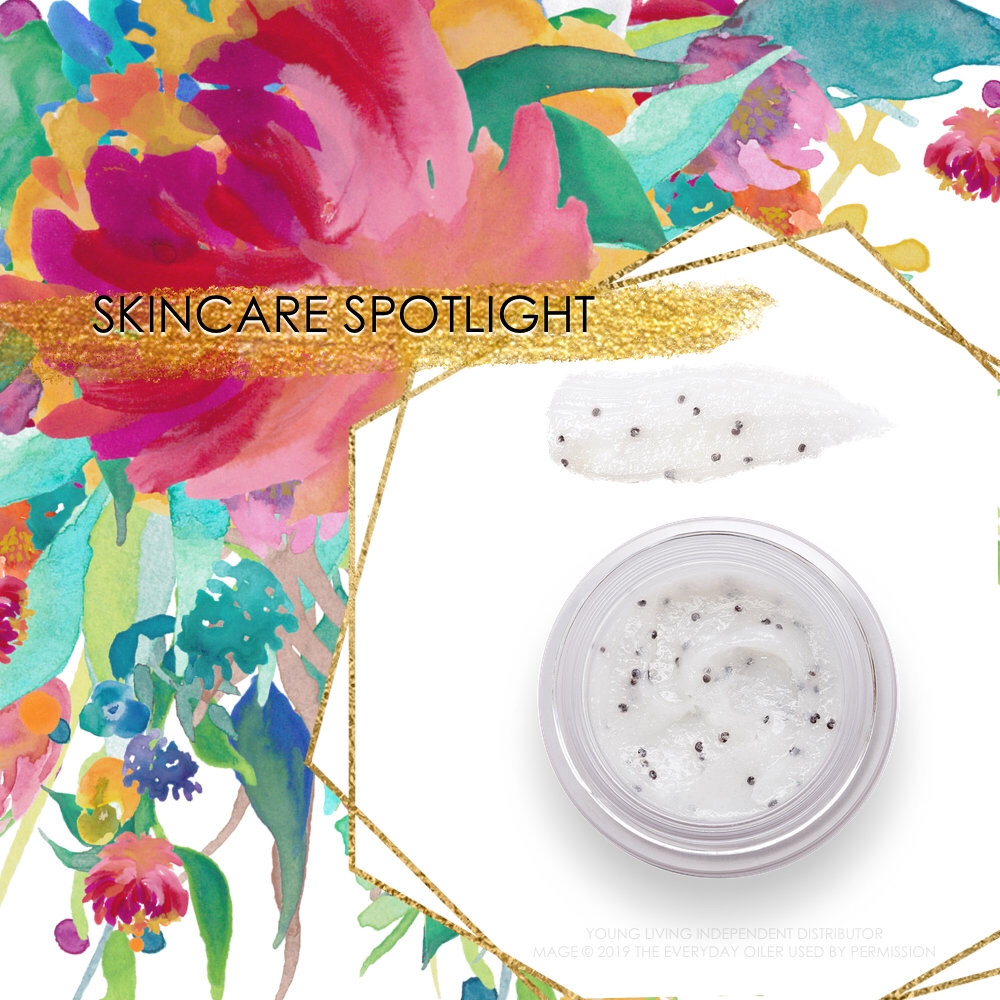 Savvy Minerals by Young Living Poppy Seed Lip Scrub is a gentle exfoliant that conditions and moisturizes the lips for the perfect prep before finishing your look with the perfect shade of lipstick. This daily ritual gives your lip gloss or lipstick a flawless finish. With four different types of butters, including cocoa butter, mango butter, avocado butter, and shea butter, this scrub leaves your lips smooth and soft. It also seamlessly fits into your nighttime skin care routine. Poppy Seed Lip Scrub gives your lips the TLC they deserve!
Have a wonderful week, and remember to treat yourself, and your skin, well!

Rachel