Aug 26, 2018 03:47 PM Central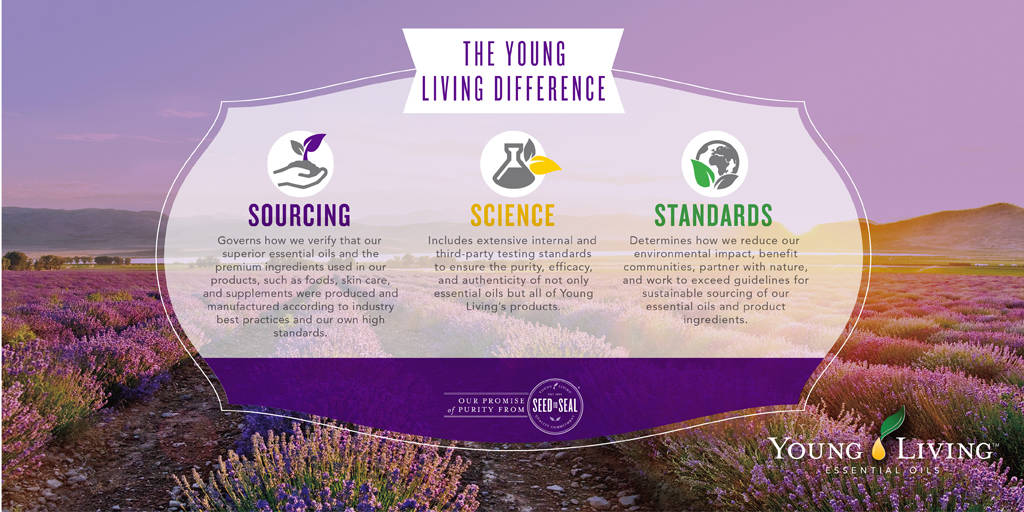 Hello there,
Some of you may not know who I am. Allow me to introduce myself. My name is Samantha Thomas and I am one of your Young Living Star leaders. I recently created this website to help boost my Young Living business and I want to help you do the same. Let's build our businesses together and be leaders for others on our team. We have access to so many resources that make it easy to share our Young Living products.
Let's start off by learning about Young Living's Seed to Seal Promise. Have you ever wanted to know what sets Young Living apart from other essential oil companies? Do you know the difference between Young Living and other essential oil companies? If you've never learned about Young Living's Seed to Seal Promise, I highly recommend that you do so.
Young Living's Seed to Seal Promise made it easy for me to choose which essential oils to use on myself and my family. From planting the seeds to sealing the essential oil bottles, Young Living always promises to provide the purest and highest quality essential oils. There's no other company I would trust. Young Living literally has the best essential oils on the planet.
You'll be convinced once you learn more about the Seed to Seal Promise.
Click the link below:)
God Bless,
Samm<3
Aug 26, 2018 06:06 AM Central
I have to admit that this post has taken me a little longer than expected to publish. I have had my mind focused on other things. Despite everything that I am addressing on my to-do list, I am committing to blogging a few times a week to relieve stress. Also, I like to connect with others via Facebook and Instagram! I love getting to know all of YOU!
The purpose of this post is to discuss my experience with returning to work during the grieving process. We received the news of my father's passing on August 8th. I returned to work on August 17th. I want to start off by saying that I did not want to return to work. I did not look forward to it. It down right scared me! I experienced a lot of anxiety just with the thought of seeing everyone. That is completely out of my norm. This process has been so weird and it's hard to describe the emotions I am feeling during this process because it's truly weird. I have my ups and downs with my emotions. I sat at my desk and literally cried on and off all day . I forced myself to complete a little bit of work in hopes that it would distract me. It didn't distract me at all.
The amount of support and comfort that I received from coworkers was unbelievable. I am ever so grateful for those that stopped by my desk to visit and love on me. For those that didn't want to approach me, I want you to know that it's ok. The fear of upsetting me even more prevented some from coming by to speak to me and that's ok. However, I needed to be upset. I needed to grieve and mourn in order to continue to move forward during the healing process. Returning to work and facing it head on was exactly what I needed. The following Monday, August 20th, I finally felt closer to normal. I am not saying that this past week wasn't hard. It was hard, but I needed it.
If you're struggling with returning to a "normal" life or "normal" routine following the death of a loved one, I recommend finding someone that you can discuss your feelings with. It was extremely beneficial for me to sit down and just talk. I continued to cry and allowing my tears to flow truly made me feel a lot better. It was a release for me that took a weight off of my chest.
As always, get into the Word. I've relied on God's Word to speak to me and remind me that the grieving process is normal. God is the ultimate Father. He is our Father in Heaven who you can talk to and reveal your feelings, cares, and worries to. "Cast your cares on the Lord and he will sustain you" (Psalm 55:22). "God will take on our anxiety" (1 Peter 5:7). Reading God's Word will change your life!
God Bless!