Apr 19, 2020 09:47 AM Central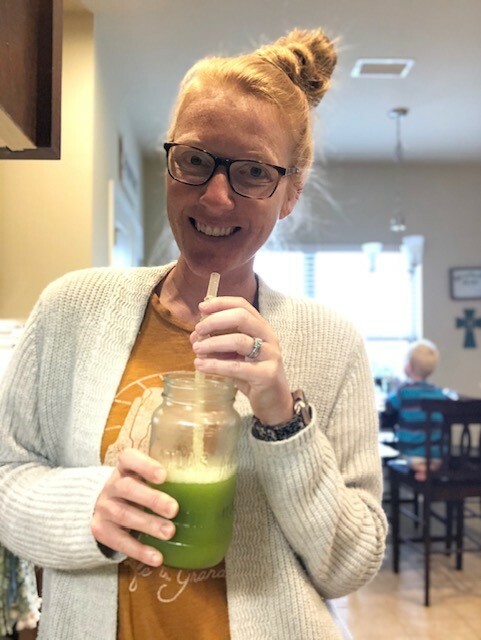 I want to start off by stating that I am not a pro at juicing celery and that I do not know all there is to know about celery juice (CJ). I am simply sharing what I've learned and what I've experienced on this journey of drinking CJ daily. If you'd like to learn more, I highly encourage you to check out
Medical Medium
.
Let's go! So, the most powerful medicine for mental and physical healing is celery! My obsession with CJ began when I was doing some online research to find something to help me battle Crohn's Disease. Once I discovered Medical Medium and the benefits of CJ, I immediately incorporated a daily dose of CJ into my routine. For the last few months, I have been drinking 16oz of CJ first thing every morning and the healing benefits I've experienced are absolutely tremendous!!! This drink not only has allowed me to be so much more in tune with my body, but it has given me mental clarity and alleviated several complications due to Crohn's. Plants are truly a powerful medicine, yall! Below are a few benefits you can experience simply from drinking a daily dose of 16oz of CJ:
🌿BENEFITS OF CELERY JUICE🌿
- Improves digestion - Natural anti-inflammatory - Fights infection
- Promotes weight loss
- Reverses chronic and acute conditions
- Skin healing
- Promotes cardiovascular health
- Improves sleep and mental clarity
- Hydrating
Now I want to share some of my tips for drinking a daily dose of CJ every morning. :) Here we go! If at all possible, use organic celery. Don't worry if you can't get organic celery! If unable to purchase organic celery, be sure to clean the non-organic celery thoroughly with a fragrance-free dish soap. If you don't have fragrance-free dish soap, rinse the celery in warm water. It's important to use good juicer. I use a
Breville Juice Fountain Plus
. It's also important to drink the CJ first thing in the morning on an empty stomach and wait 30 minutes before ingesting anything else. I drink my CJ, wait 30 minutes, and then I drink peppermint or lemon water. I always have a little bit of food on my stomach before drinking my morning coffee as well. If unable to drink CJ first thing in the morning,
Medical Medium
recommends drinking CJ 30 minutes after a small meal or two hours after a larger meal. There have been times where I was unable to drink my CJ first thing in the morning. In this case, I wait 2-3 hours after eating breakfast or lunch and drink my CJ after a good run. :)
As most may know, I am obsessed with having a routine. I am obsessed with a morning routine and a daily routine. I am even more obsessed with a routine now that I am home with my kiddos all day every day. J When it comes to juicing celery, it can be like adding yet another chore or task to your routine and it can be exhausting if you let it. According to
Medical Medium,
fresh CJ must be refrigerated, sealed in a mason jar and consumed within 24 hours. With that being said, it's SO SO SO helpful to juice celery the night before and pop it in the fridge so it's ready to consume first thing in the am. My morning routine is less stressful when I don't have to pull out the juicer and juice a bunch of celery. If you can't juice the night before, it's ok! Figure out what works best for you and your family's morning routine. You've got this!! If you decide to begin drinking a daily juice of celery juice, let's chat! I love to share my experiences on my healing journey! :)
Love,
Samm
Aug 26, 2018 03:47 PM Central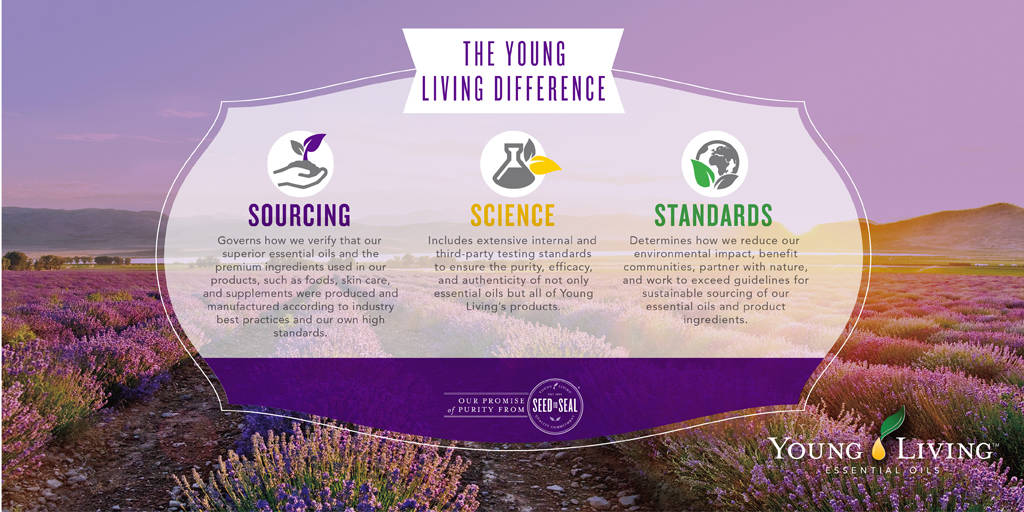 Hello there,
Some of you may not know who I am. Allow me to introduce myself. My name is Samantha Thomas and I am one of your Young Living Star leaders. I recently created this website to help boost my Young Living business and I want to help you do the same. Let's build our businesses together and be leaders for others on our team. We have access to so many resources that make it easy to share our Young Living products.
Let's start off by learning about Young Living's Seed to Seal Promise. Have you ever wanted to know what sets Young Living apart from other essential oil companies? Do you know the difference between Young Living and other essential oil companies? If you've never learned about Young Living's Seed to Seal Promise, I highly recommend that you do so.
Young Living's Seed to Seal Promise made it easy for me to choose which essential oils to use on myself and my family. From planting the seeds to sealing the essential oil bottles, Young Living always promises to provide the purest and highest quality essential oils. There's no other company I would trust. Young Living literally has the best essential oils on the planet.
You'll be convinced once you learn more about the Seed to Seal Promise.
Click the link below:)
God Bless,
Samm<3