Dec 19, 2018 04:32 PM Central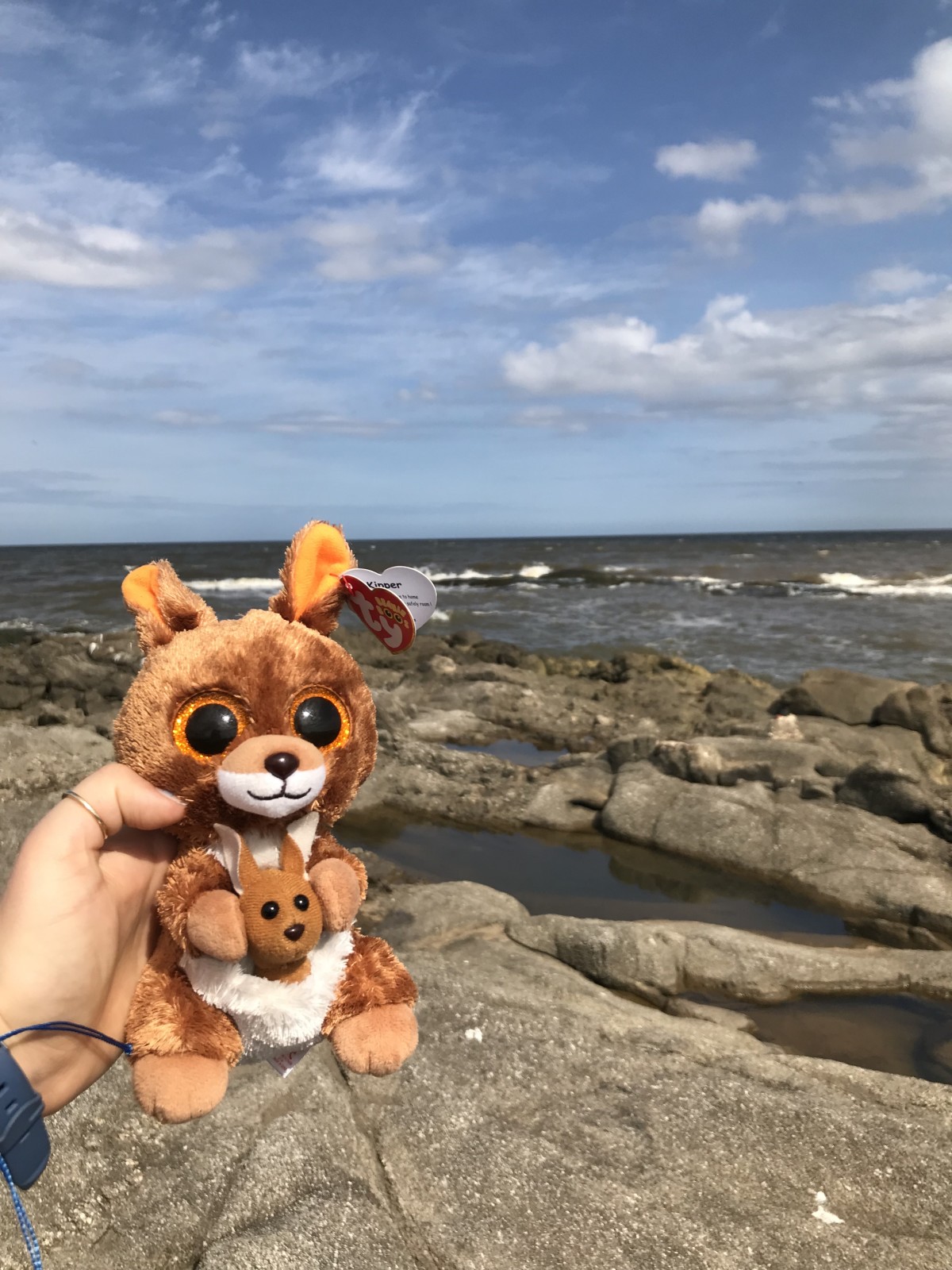 I had a moment today with this little toy.
Today Eva, who is one of the kids I take care of; she wouldn't leave this toy at the house.
She told me that she had to have it.
So i obliged.
I told her she had to hold on to it and make sure she didn't leave it.
(she has a tendency to forget things in places)
We were walking on the rocks and jumping around.
She came up to me, held it up to me, and said to me, "Hold this."
I laughed and said, "Honey, you said you would hold on to it."
She looked up at me and said, " I know I did, but you can have it now."
I just laughed.

That moment came to me.
We are like Eva.
We are wanting all these things and then God gives us all these things that we asked for.
We then change our mind and do not want them.
Then, God just laughs and says, You asked for them, and I gave them to you.
I gave you the things you asked for.
Now, because things are hard.
You are telling me that you don't want them.

I promise I think that sometimes that God just laughs at us.
We are indecisive.
The Lord is such a forgiving God.
I'm so grateful for that.
Oct 12, 2018 12:15 PM Central
I've noticed things about myself I wish that I could say are not true.
The devil sure knows how to take the simple things and make them a big deal in my head.

I know that as I live in another country, and I need to learn to trust God but it is so hard.
It's hard to see the good in the little things when the days are hard.
It's hard to see them when you want to give up and go home.
It's hard to see them when you feel so alone in every day.
It's so hard to go out of your comfort zone.
It is just plain hard.

All I can think of is that THIS is God plan.
THIS is what God wanted me to do.
THIS is why I went to Precepts for all those years.
THIS is why I love kids.
THIS is why I love so big.
THIS is why I had this calling all those many years ago.
The trials I face daily are going to produce endurance.
They are going to produce faith.
I am studying James for the second time and I can't begin to tell you how much of a blessing it is.
The first time I studied it was when I made the decision to come to Uruguay.
Now I am studying it here and the words are true now.

James 1:2 it says consider it pure joy, when you face trials of all kinds because you know facing trials is testing your faith and produces endurance.

This is for me.
This is my verse.