We're excited to announce a way to add more fields to your forms on your pages in GetOiling! This could allow you to eliminate some third-party forms products and do more within your GetOiling system.
Now, you can add up to 50 custom fields on a form, reorder the fields, and even change what type of field it is to create lists for people to choose from.
When you're editing the lead capture settings on a page, there now is an Add Field button at the bottom, and any fields you add can also be removed. The field type can be changed, and the list that appears next to each field can be edited with the Edit List link. Once someone registers, you'll get an email with their responses, and the responses will appear under their Past Actions in their contact record for you to click on and review. This is great for client intake forms, lightweight surveys, gathering information when letting people into a vault, and more.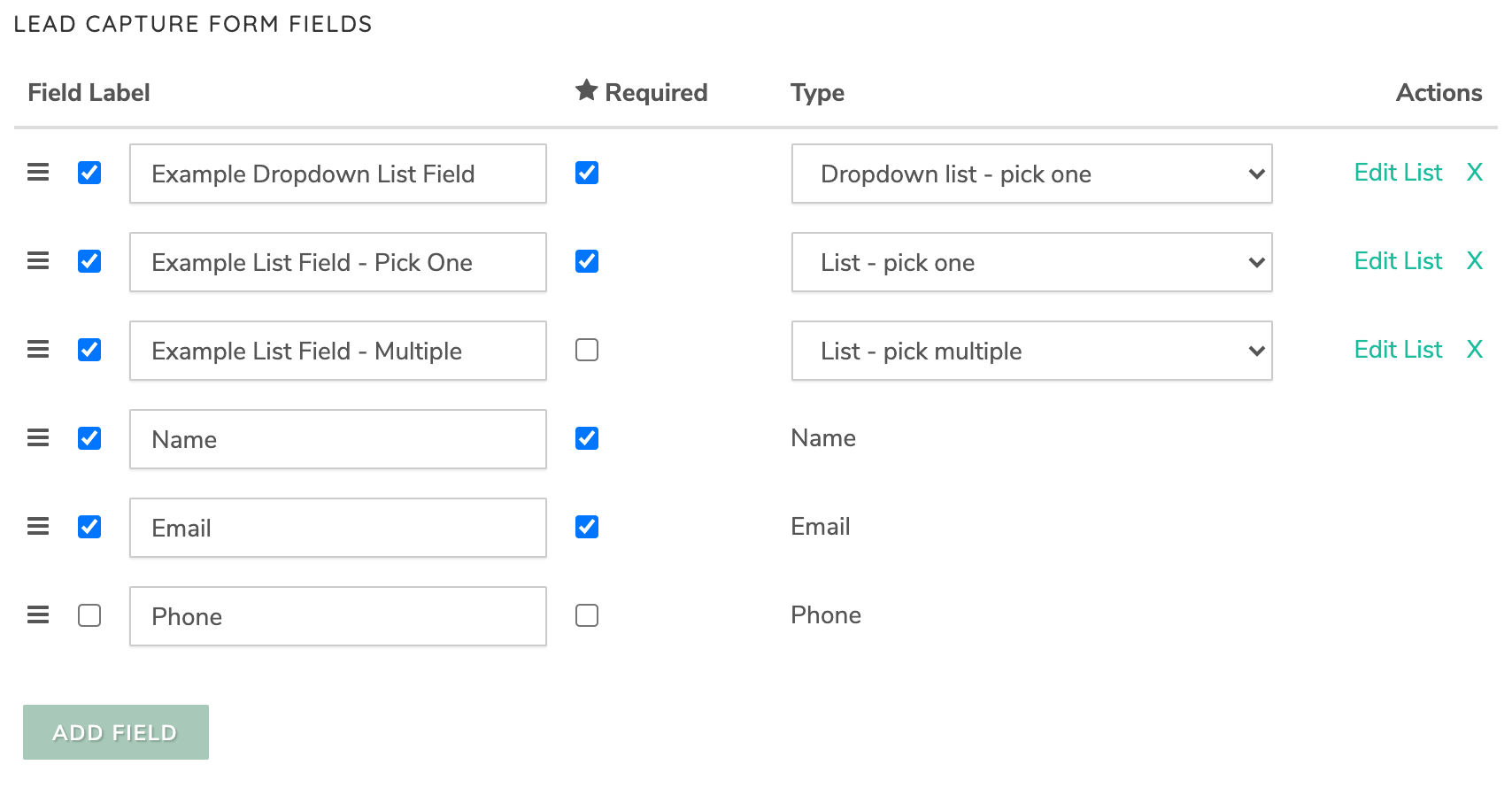 The Page Builder Settings Improvements
The Page Settings box now has tabs to make it easier to navigate. Click a tab to go to the associated section. For example, here is the Page tab below with common page settings: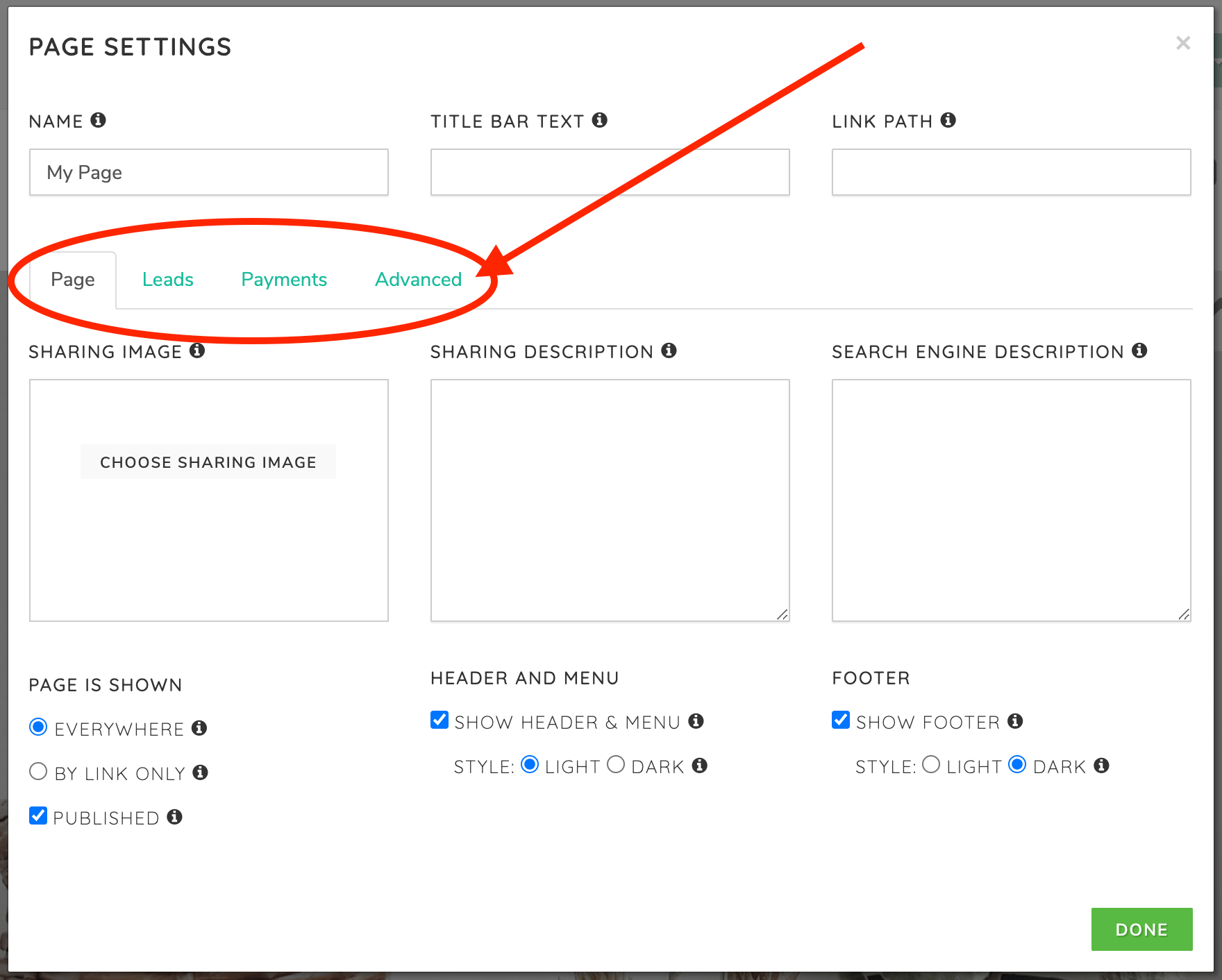 The Leads tab has been reorganized to group common settings together to make it easier to set up lead capture. The Payments tab and Advanced tabs also had some changes to make them easier to use.
Opening The Lead Capture or Contact Me Box Just Got Easier!
If you've ever struggled to remember the link of #lead or #contact to open the lead capture box or the Contact Me box, now there are shortcuts available when you're editing a link! Just click the search icon circled below and click on either the "Show Lead Capture" and "Show Contact Me Box". It will automatically insert either #lead or #contact into the URL based on which one you click on.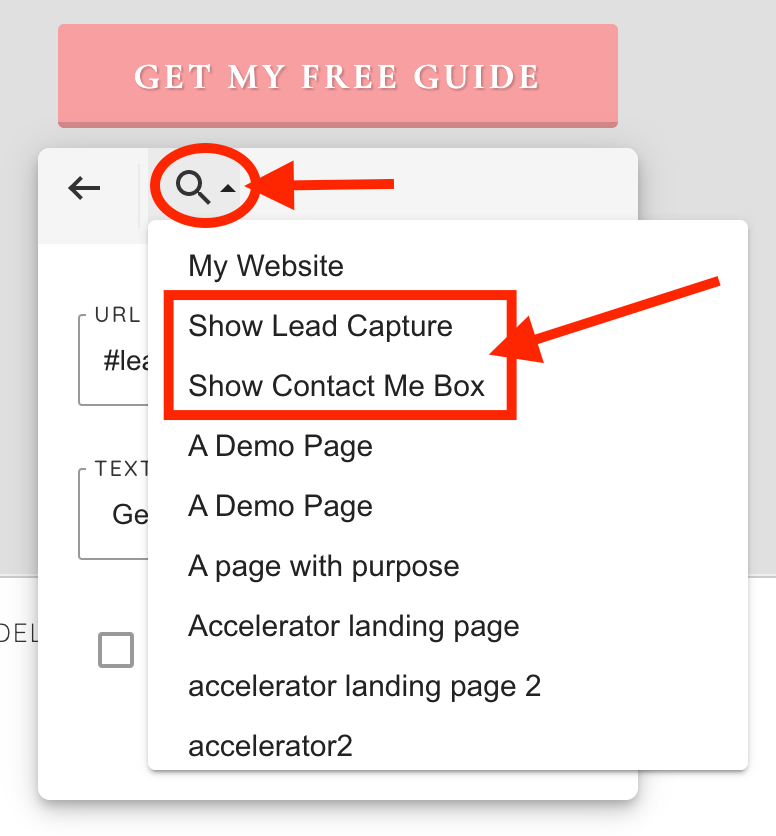 Find The Page Section Settings Faster
In the page section toolbar, there are two changes:
The previous "half moon" icon has been changed to a pencil and moved to the far left of the toolbar to make it easier to change the section settings.
The "gear" icon on the far right that hid the toolbar is now a right arrow (or left arrow if the toolbar is collapsed).

We hope you find these improvements make the page builder more versatile and easier to use. Please reach out to support@GetOiling.com if you have any questions or comments!