Nov 1, 2022 06:50 AM Central
Laurel C Dobson
God's Promises Are True!
He Renews Your Mind, Body Soul!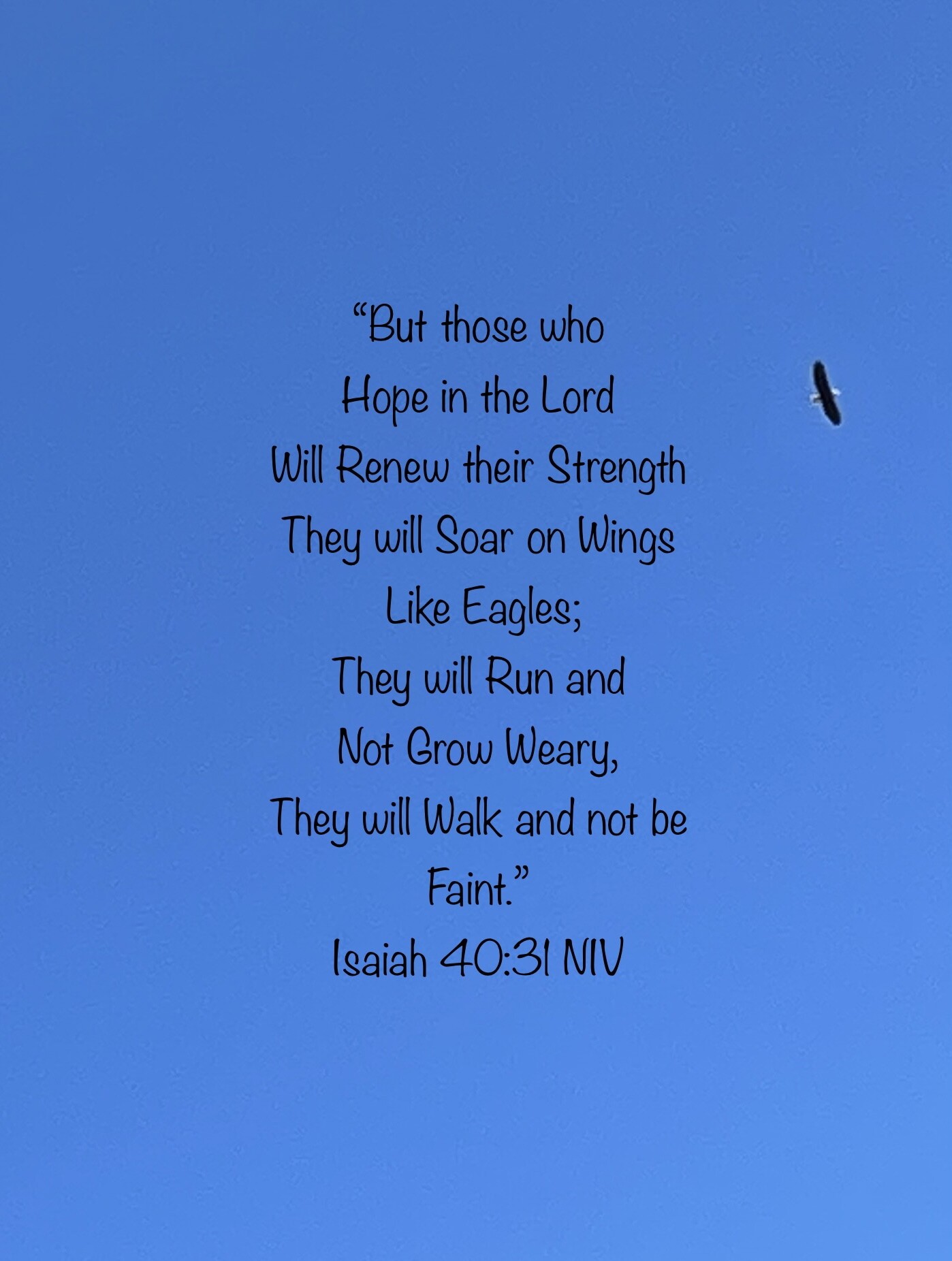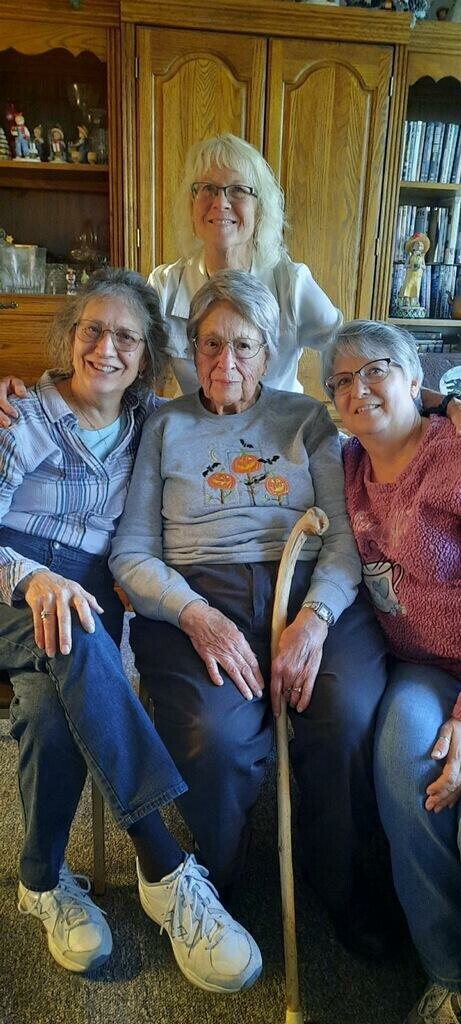 Time with my Family!
The past two weeks have been phenomenal! God's Blessings above and Beyond! Was it all EASY? NO but God was with me Every step of the way!
One night due to the severe dryness of AZ air my throat swelled up and was very irritated so I made a wellness water to drink! I felt fabulous in two days! Again God's promise of Healing fulfilled! What was in the Wellness Water?
💦
To Soothe your Burning Thirst!
💦
Yesterday as I was driving and just singing Praise to my God I was overwhelmed by His Goodness, His Grace, His Mercy, and His Love! I was overcome with His Presence…. As I turned into our subdivision I looked up and saw an eagle soaring over my head and my home. I stopped and watch there were 2!
My Hope Restored My Mind Renewed! My Body ReEnergized
Again God showed me His Promise "He Fills my life with GOOD things so that I stay young and strong like and EAGLE" Ps 103:5 This was on the top of my Journal as I wrote.
Today I read
"Who satisfies thy mouth with good things; So that thy youth is renewed like the eagle's." Psalm‬ ‭103‬:‭5‬ ‭KJV‬
https://bible.com/bible/1/psa.103.5.KJV
Pastor Randy McKinney
spoke On Brokenness to Beauty from Isaiah 61 the scripture promises God gave me many Years ago! I will continue to STAND on His Promises! I know they are on the WAY! "I will see the
GOODNESS of GOD
in the LAnd of the LIVING!"
Here are the songs I shared in our facebook live video below #
SpeakTheName
#
GoodnessOfGod
#
LandOfTheLiving
#
SpeakToTheMountain
God's Promises are True! Praise Music Restores Hope, Renews Your Mind, and that Healing ReEnergizes Your Body! I have been Restored! Renewed! ReEnergized! Listen below… there is #AlwaysHope #NeverGiveUp
God's Promises are true! There is #AlwaysHope join me as I continue https://www.sharinghopeandhealthyliving.com
Hope and
Healthy Living Coach