Jan 2, 2022 07:51 AM Central
Julie Hennessy
Happy New Year, friends! I cannot believe another year has come and gone. I hope and pray that 2022 brings peace, community, togetherness, and unity. May we all go into this season with a sense of gratitude for the things that truly matter. Cheers!
Star or flag this message so you can refer back to it all month long!
You'll hear all about…
Monthly YL Gifts with Purchase
January Wellness Box Ideas
Young Living in the Kitchen
Product Spotlight
Important Announcements
Upcoming Events
Monthly Giveaway
Monthly Gifts with Purchase
When your order hits one of these PV levels you will receive the corresponding products for FREE! Look at everything you get for free when you hit 300 PV!
*Receive the Subscription Exclusives when your order is placed through the monthly subscription program, which is the best way to save money and support your health. If you need more details on this, let me know!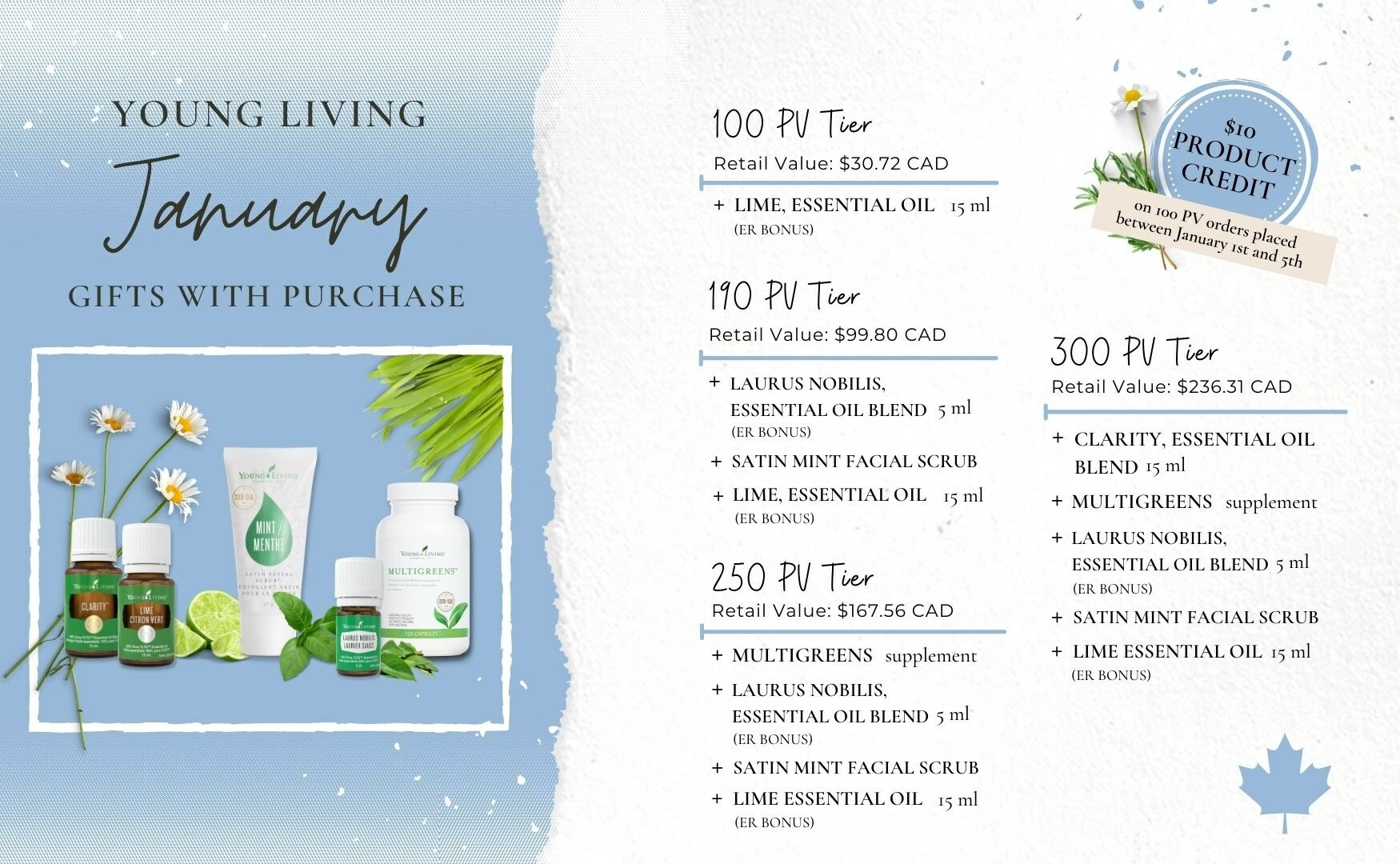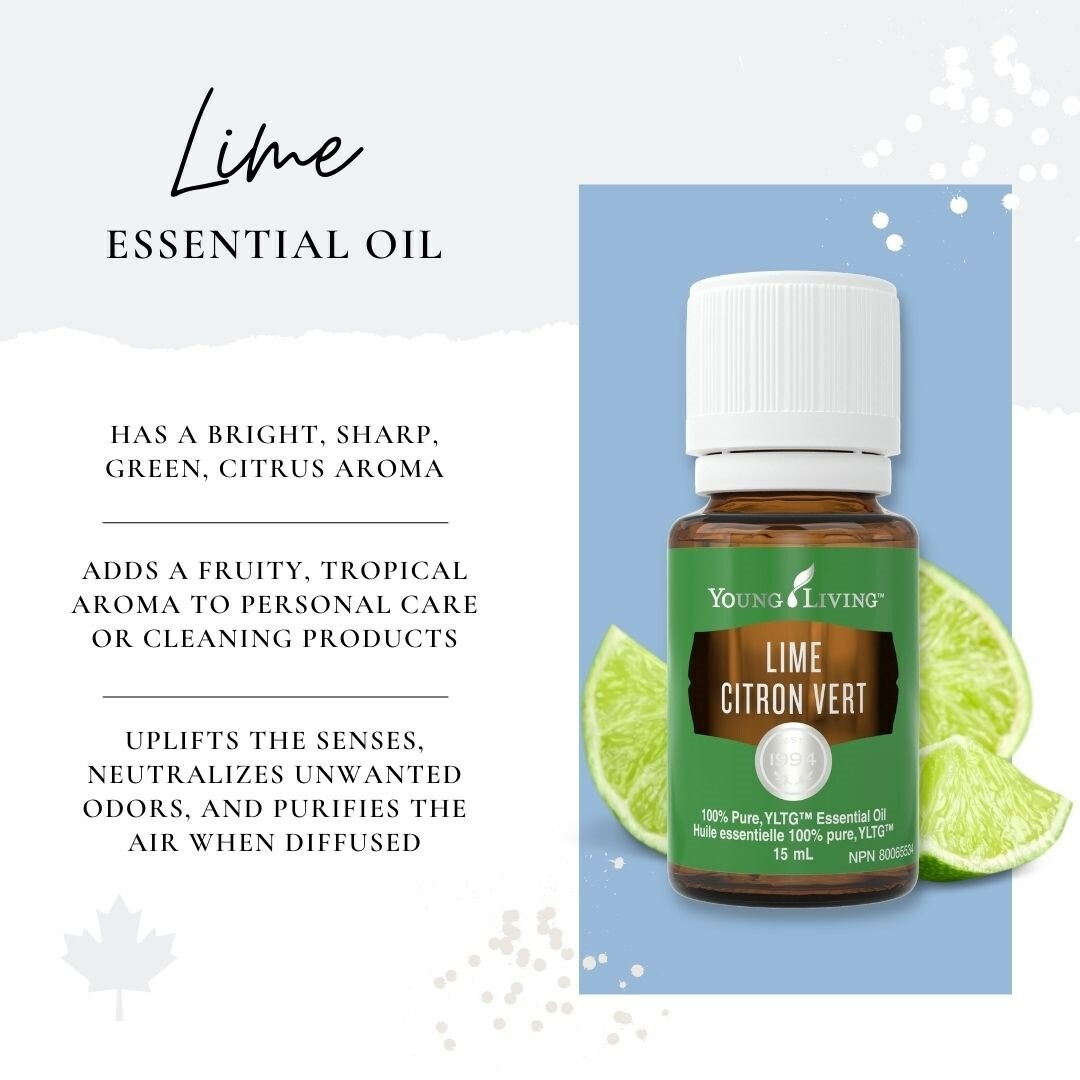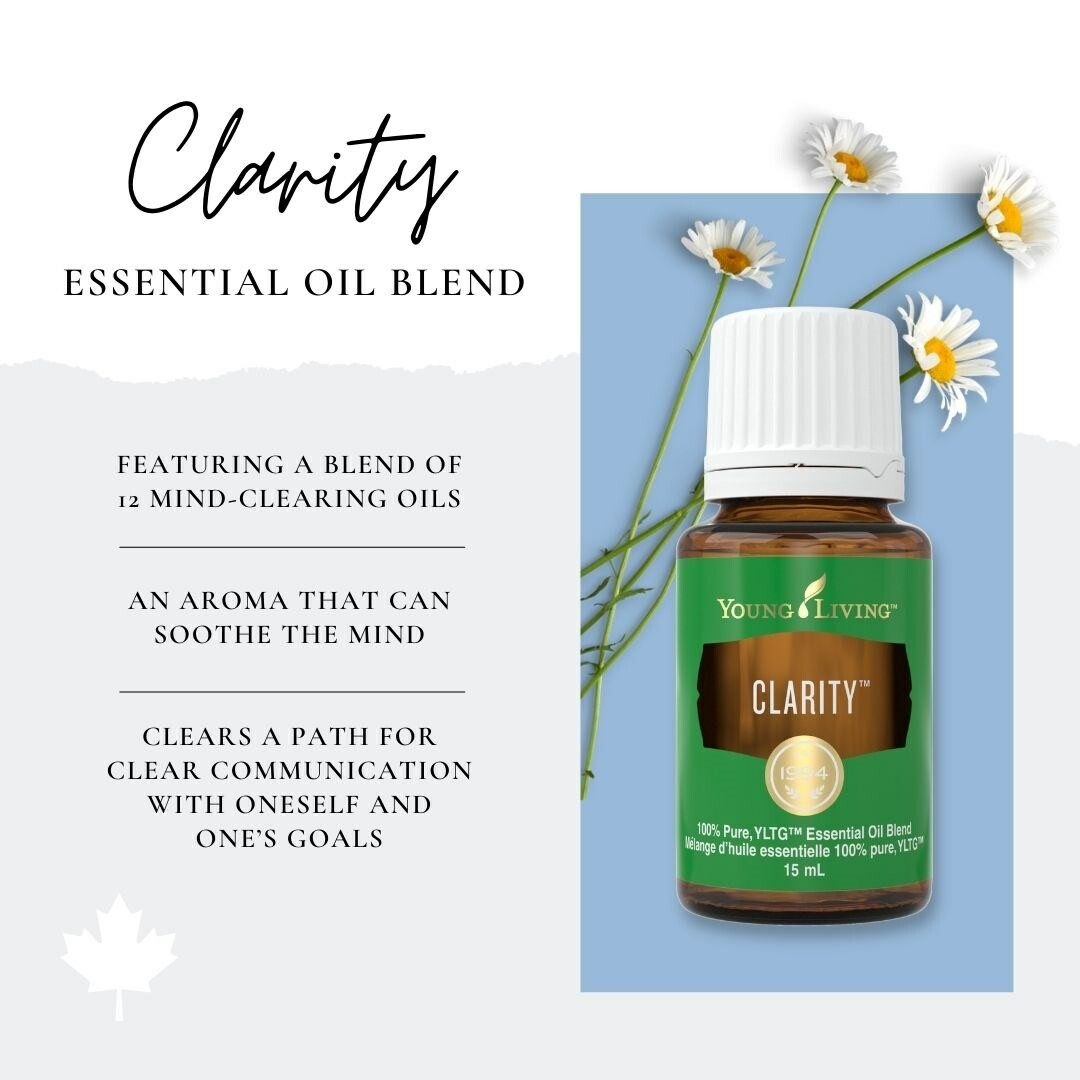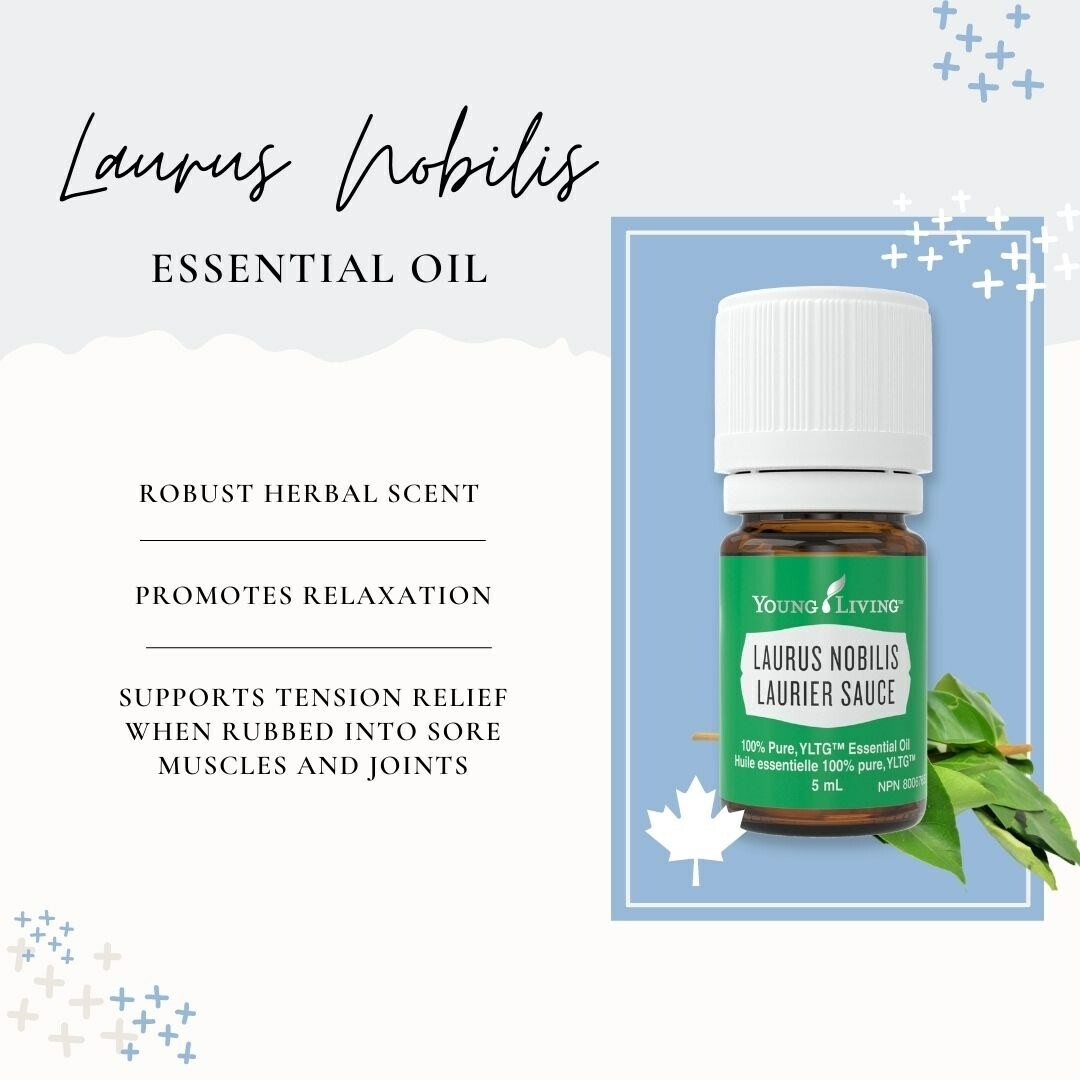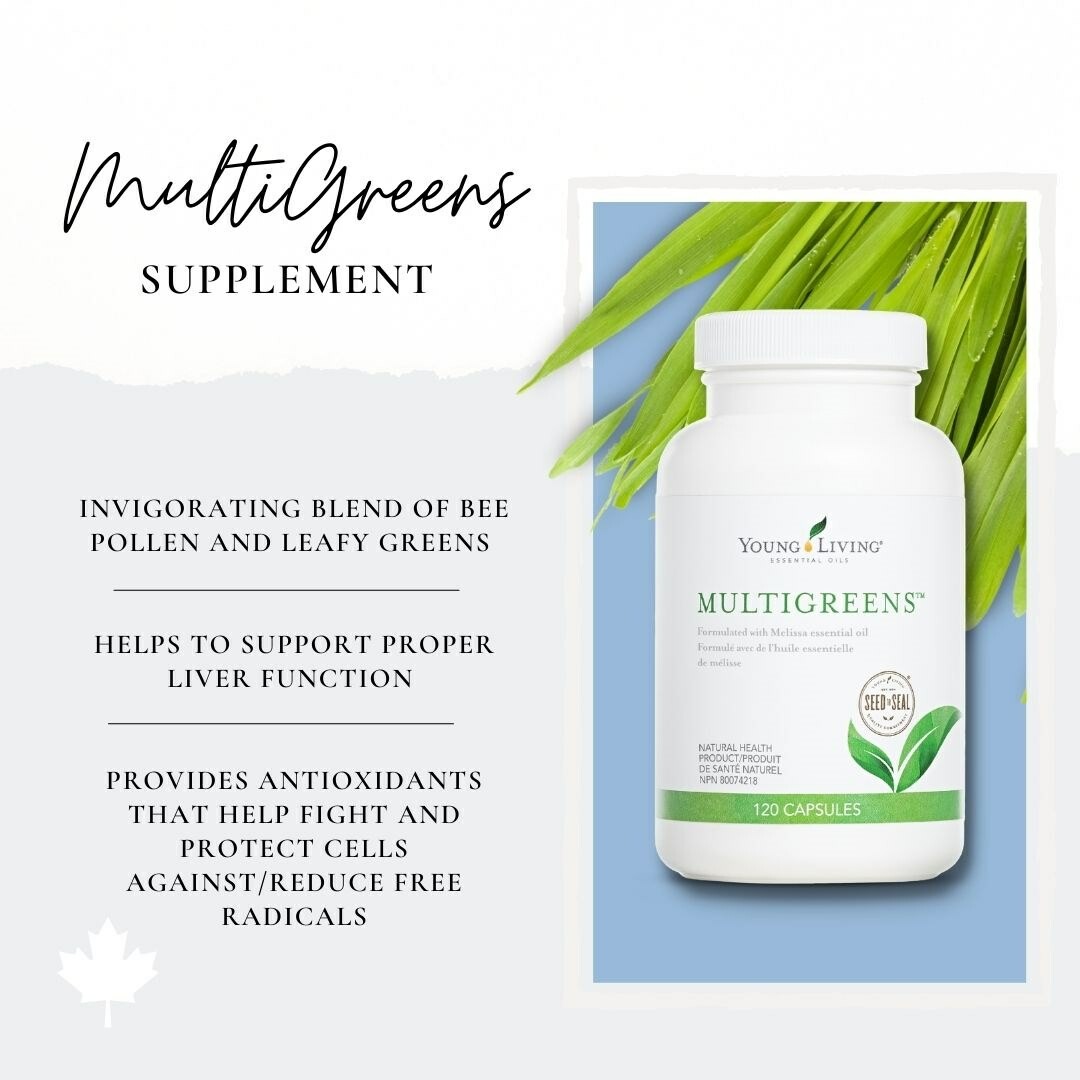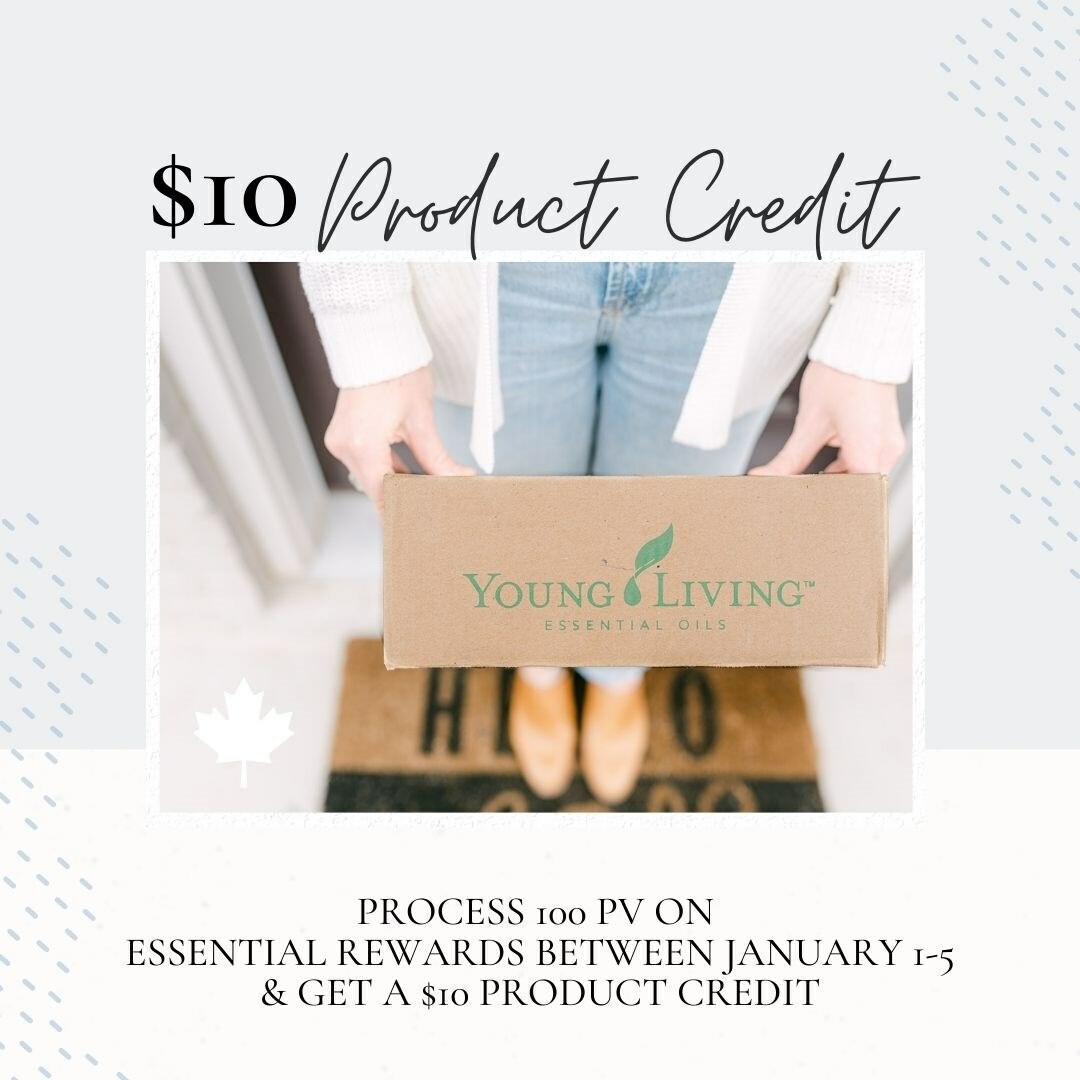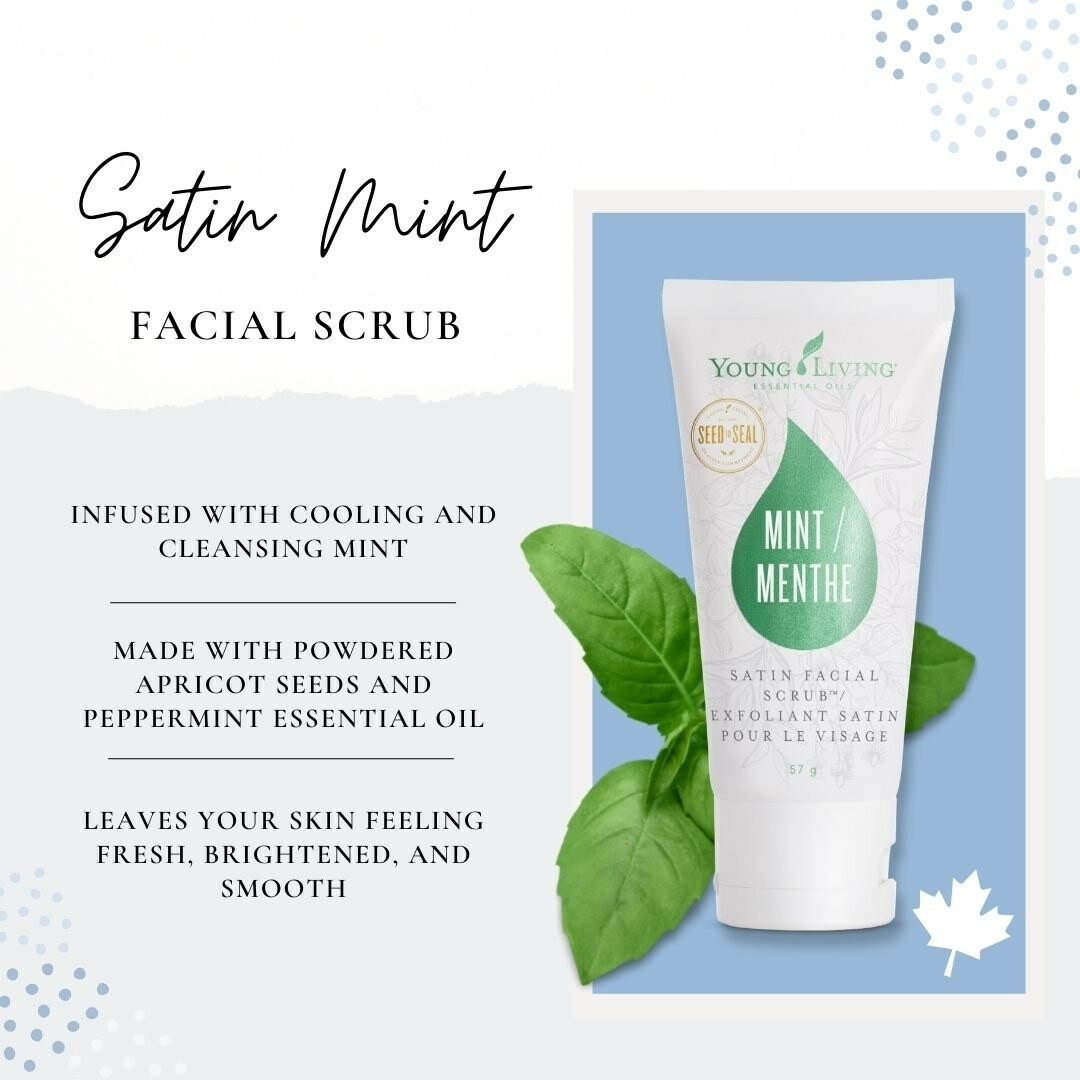 January Wellness Box Ideas
Young Living is more than just essential oils. It's a gateway to a lifestyle filled with wellness, purpose, and abundance. Start this new year off fresh! If you haven't ditched the toxins in your home - do it now! Start with one room and tackle one area at a time. Then set up a wellness box to arrive at your doorstep with safe replacements.
Simply log into your account, find the items you want, and click "Monthly Order." Add at least 50 PV to your subscription box and you'll earn points to spend on future one-time orders! Add at least 100 PV to your subscription box and you'll earn points + that month's promotional item(s).
It's simple and completely customizable. Here are some ideas for your January box…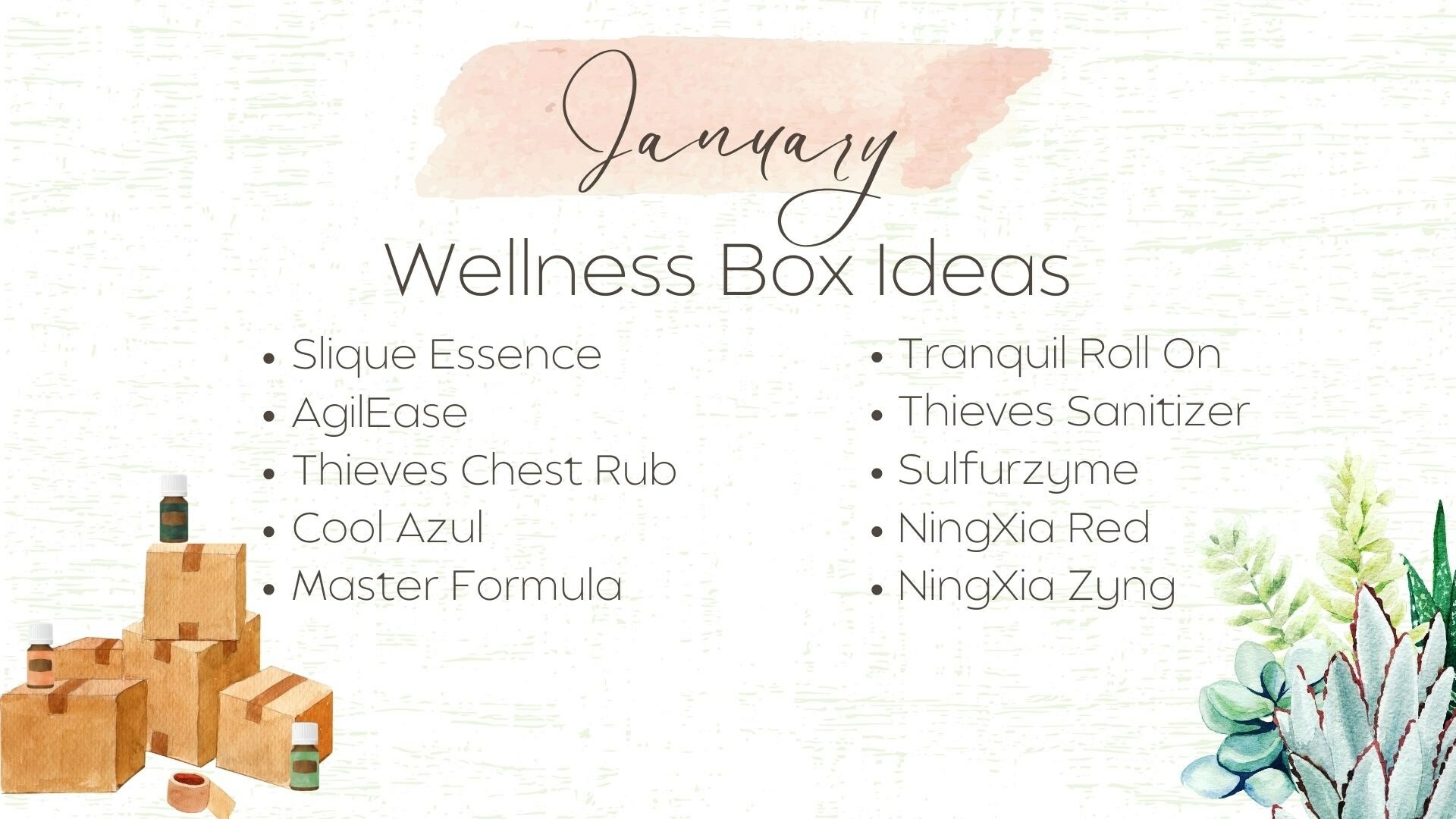 Young Living in the Kitchen
The holidays may be coming to an end but the fun doesn't have to stop there! Keep things festive in the kitchen with your Vitality oils. Try adding a drop or two of your favorites to some hot chocolate on those chilly nights. Like this…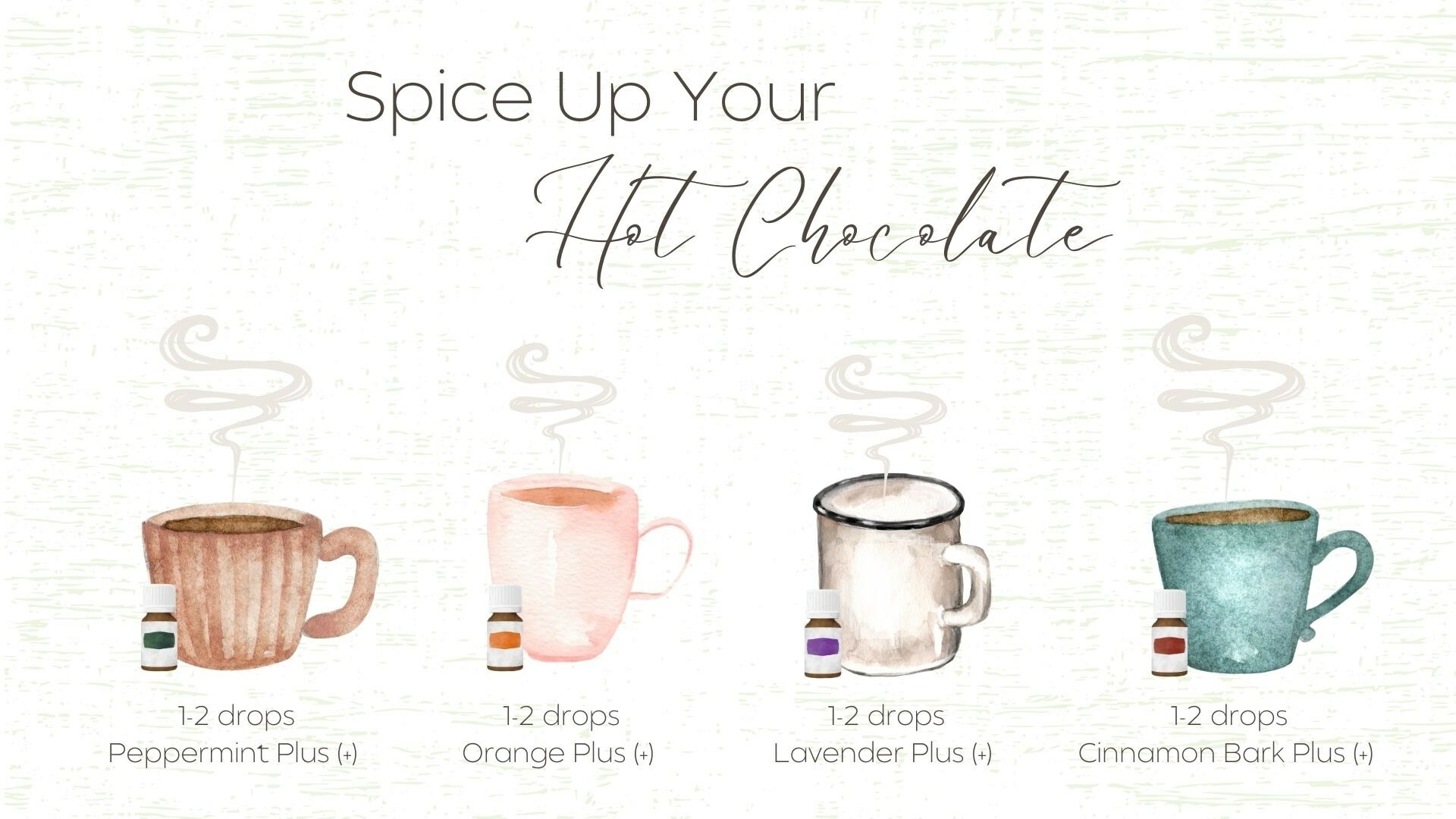 Let's hear more about these oils!
Peppermint Plus (+) - Add in the bright, cool flavour of Peppermint Plus (+) to your pantry. Known for its versatile and well-loved flavour, Peppermint can be added to your favourite tea or even used in baking.
Orange Plus (+) - Like a freshly picked orange, Orange Plus (+) has a refreshing scent and bold citrus flavour. Versatile and zesty, this culinary flavouring is a wonderful way to brighten or complement chicken and fish dishes. Use it in baked goods for an acidic contrast to the sweetness of desserts.
Lavender Plus (+) - The plant itself has a sweet, slightly floral flavour that pairs well with both rich and light foods. Use Lavender Plus (+) to conveniently add this delightful flavour to your meals.
Cinnamon Bark Plus (+) - Few spices are as comforting and delicious as cinnamon. In Western cultures, cinnamon has always been associated with the comforts of home, evoking fond memories of Grandma's freshly baked apple pie, cinnamon rolls, stick-to-your-ribs warm cereal, holiday eggnog and cider.
Product Spotlight
Hands getting dry during the cooler months? How about those lips - getting chapped? I've got the perfect product for you - Rose Ointment! This stuff is incredible!
Rose Ointment seals moisture into skin to deeply hydrate, soothe, and soften while supporting dewy, healthy-looking skin. Gentle enough for everyday use, Rose Ointment is formulated for sensitive skin and uses 100% plant-based and naturally derived ingredients. Ultra-versatile and easy to use, it seals moisture into skin and is perfect for use on lips, cuticles, elbows, knees, and wherever you have dry skin. Have you tried this yet? If not, grab it in your next box!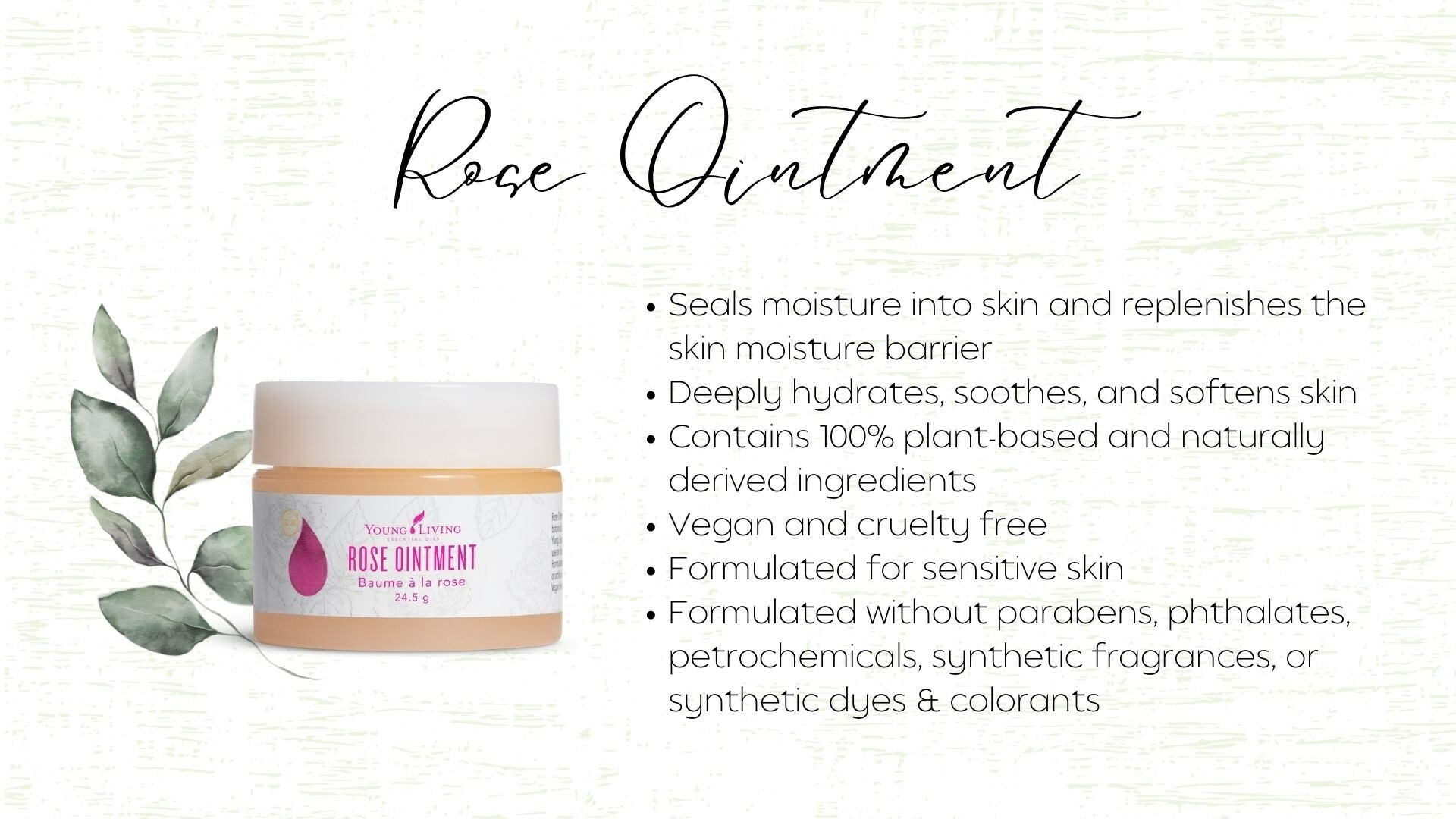 Important Announcements
Have you connected with Young Living on social media? If not, make a New Year's resolution to follow "all things Young Living" in 2022!
We share our own successes, tips and tricks and other online events.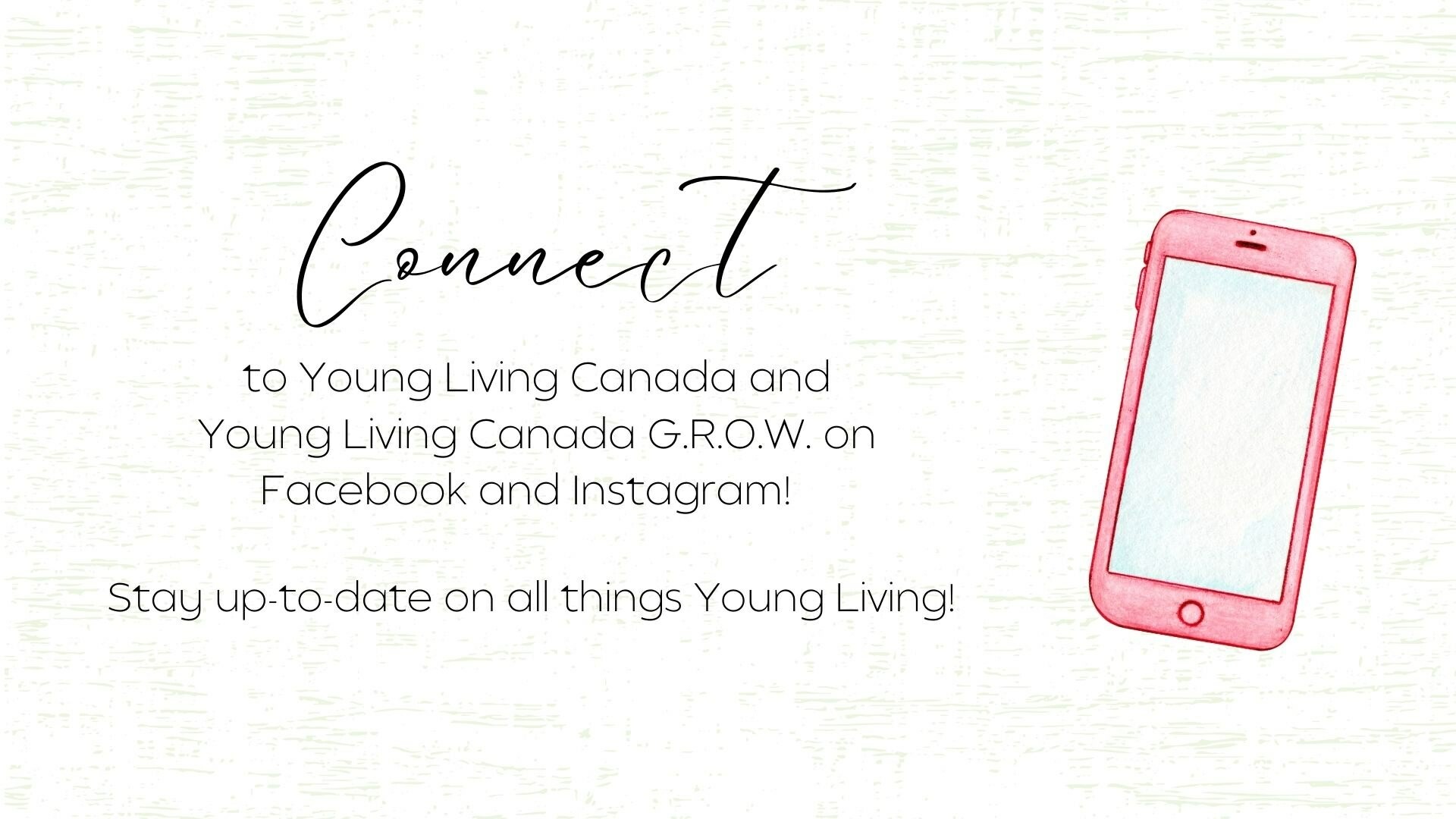 Upcoming Events & Classes
Slique 15 Day Challenge:
Water consumption is a key component to healthy living; however, "plain" water can be a little boring and uninviting at times. Slique Essence can be that added boost of flavour you have been looking for! Grab a bottle of Slique Essence and join us for a 15-Day Slique Hydration Challenge. Let's create some healthy habits and keep each other accountable while we stay hydrated together!
Slique 15 Day Challenge
Join us for a deep dive into Young Living's ART, Savvy Minerals, and KidScents lines; learn social media time-savers to expand your influence; and hear tried-and-true tips from successful brand partners. You'll also learn how to whip up healthy einkorn treats for those busy days when you need a little extra energy. To join in on the fun, first customize your experience by selecting the ticket you want, then visit
Young Living's Beauty School
Facebook page on February 9 to watch the event. Go here to choose your ticket and register:
https://web.cvent.com/event/4a144d9d-1f51-459f-9eed-a98f4961604e/summary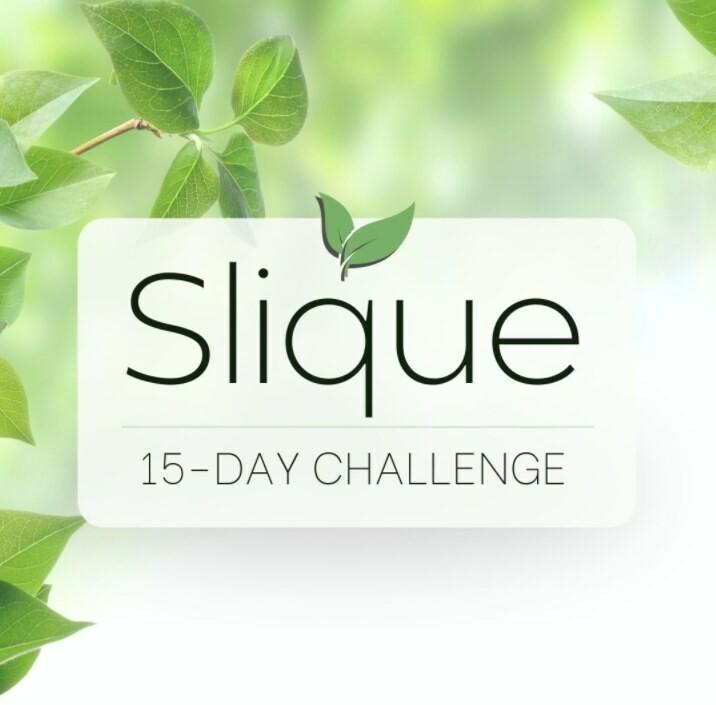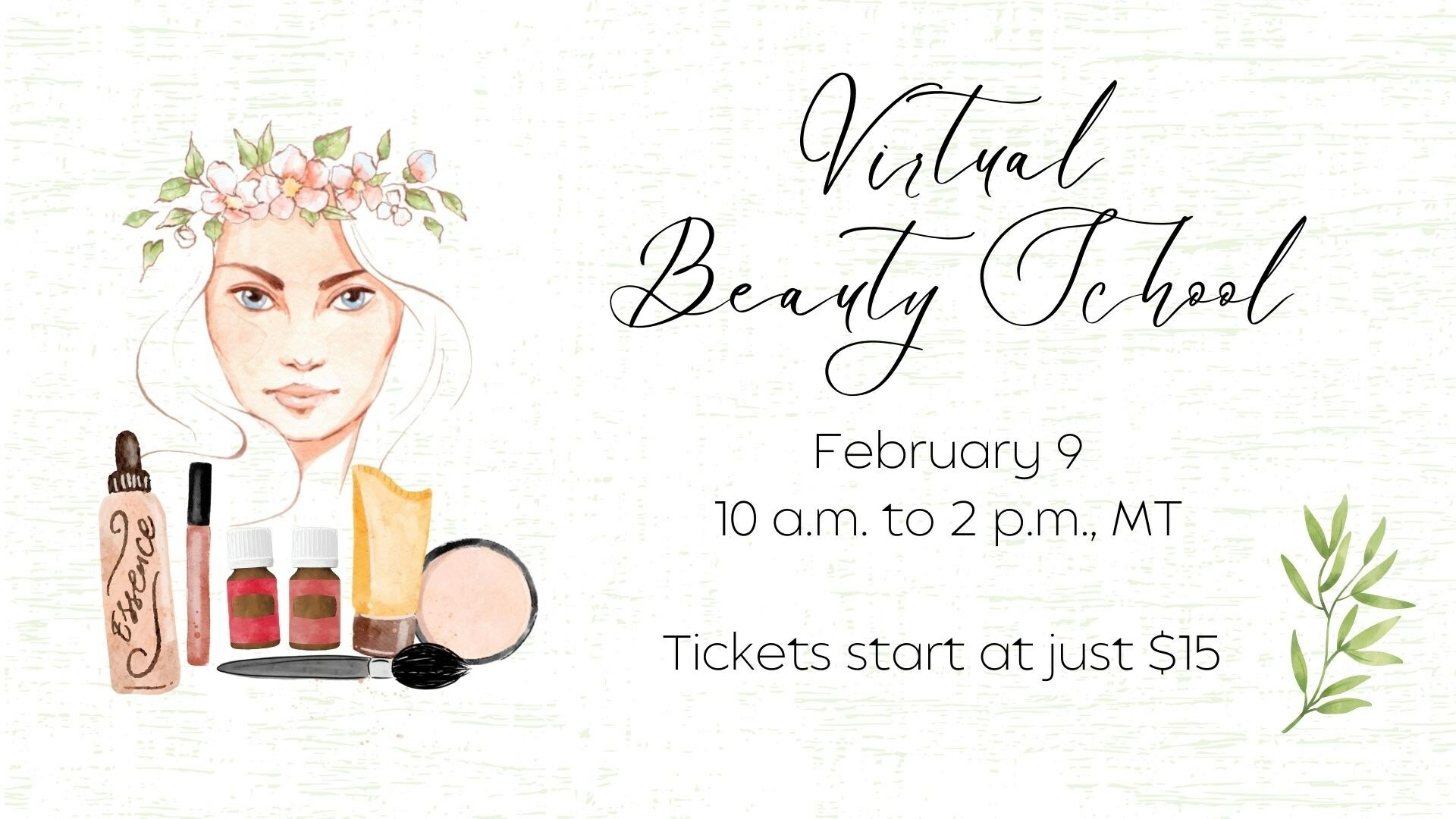 Talk to you soon!
Here is to a healthy 2022
Julie Hennessy
Jan 28, 2021 05:07 AM Central
Julie Hennessy
For many that know me , technology is a little side bar that doesn't fit into my life. I love being surrounded by people and sharing my love of Young Living IN PERSON !
Over the past year I have had to make changes that were out of my comfort zone. Do you find it hard to adapt to new things ? I sure do, so things like UNITS and Zooms were unidentified objects but in order to survive I did it. The other night a new challenge hit, my page was unpublished by facebook. Yes I was upset but I realized this was my time to try something new and again adapt.
With a little help from STESS AWAY and VALOR, I begin the challenge of really working with a website.
Wish me all good luck but don't worry , I am still on Social media lol
Aug 31, 2020 12:25 PM Central
Julie Hennessy
We are going to go out a limb here and say "that we have never be in the situation we are heading into now, not in our lifetime or even our parents lifetime"! We are learning, adjusting and doing what we can to stay healthy and students going back to school is going to be WELL ~ interesting! Wouldn't you agree??
So many conversations, perspectives, points of view and ALL of them have value and truth.
One TRUTH we are confident about is that embracing a Young Living Oily Lifestyle really allows for some additional health support that we can easily implement into our daily lives.
We often will say in our classes or events, that using Essential Oil or Oil Infused products doesn't mean we won't get sick or feel unwell, these products are not magic wrap BUT what it does do is it EMPOWERS us to be in action, to be DOING something positive and health supporting.

We are continually adding to our monthly calendar of classes and event with different and fun ways that allow you to be that CURIOUS student, to get the most out of your Young Living health investment. Our website is growing, expanding and great spot for you to land for your personal essential oil experiences.
AS AN UPDATE:
**We have just finished a
30 day
CLUBRED Ningxia Challenge
, and it was sooo good! We feel more energized, sleep patterns have improved. We will be planning another one for Oct, so if you don't have any
NingXia Red
in your home, it makes for a great Essential Rewards monthly order.
---
COMING UP:
In the theme of BACK TO SCHOOL and BEcoming a student, we have a super FUN daily dare we say it ~
Daily Homework
. Join us for a great way to learn more about
b. text OILYABC to (647) 371-0659
c. email us and indicate you are interested in the daily OILYABC and learning in a really fun way.
---
Maybe Essential Oils are not your thing...but you really do know that Young Living has so many other health supporting products lines that are your primary interest. IF your interest is in SAFE, CLEAN skin care and makeup, well you are not going to want to miss YL Canada's Beauty school. There are 3 priced right options to get your best "Game Face" on starting at only $15 CAD. This is a virtual event!
LEARN MORE
---
Sometimes life just gets busy and even though you plan to join us in person or online for a chance to learn something new it just doesn't happen ~ WE GET IT. So no worries we are making sure you don't miss our learning opportunities, because we are developing and expanding on
OUR COMMUNITY AREA
-

yours to discover
our website.
Keep our website as a place to continue your Oily journey. We also rejoice is seeing and connecting with all of our Oily community, but we find peace in the knowing that you are still getting important information so you the most out of your Young Living Products.
MYTH BUSTER : Your young living products do not work for you or your family if you are not using them on a frequent basis and by frequent we mean daily! Then and only then can you actually reflect back over time and see how effective they have been to keeping you all living above the wellness line.
Let us EMBRACE SEPTEMBER!
Health and Wellness