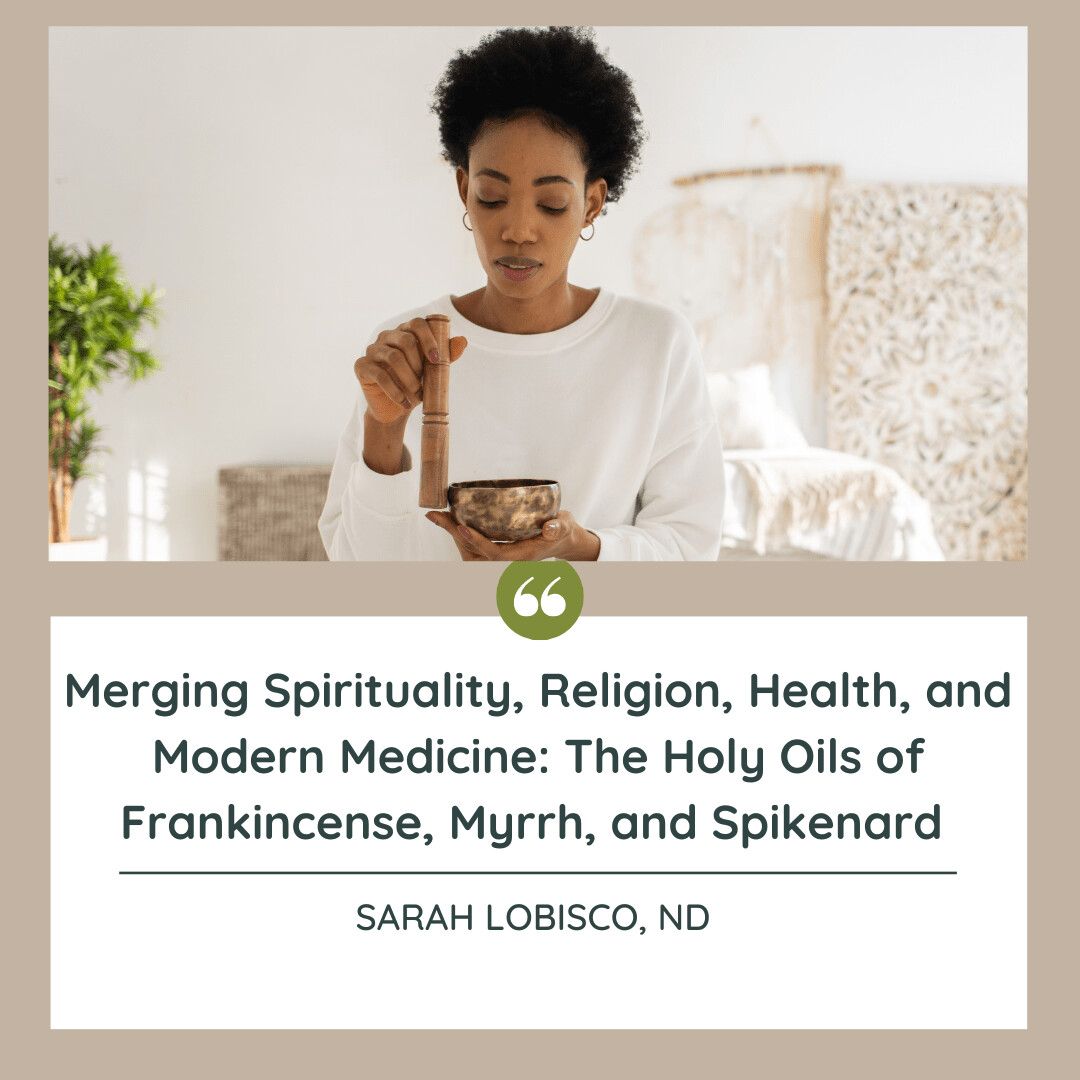 Have you ever wondered why ancient texts and the Bible have so many references to plant medicines and essential oils?
Today, these ancient botanicals and oils are being verified with scientific evidence that they can favorably influence our physiology and emotional balance. In this way, they bridge ancient, spiritual healing roots with modern and traditional medicine.

The link between religion, spirituality, and health
Merging modern science with mind-body-spirit using essential oils
How the biblical essential oils of frankincense, myrrh, and spikenard exemplify the blending of traditional healing with conventional medical care
The different types of frankincense oils and a discussion on the controversy regarding boswellic acid

It is my hope that you will consider using these oils throughout the coming days ahead and throughout the new year to support your physical and emotional well-being.
I also have additional resources for you in my resource section.
Note: The information linking studies on the essential oils are from scientific journals and are not necessarily specific to a particular company or manufacturer. Please read the full disclaimer on the full posts linked.
This material is for information purposes only and is not intended to diagnose, treat, or prescribe for any illness. You should check with your doctor regarding implementing any new strategies into your wellness regime. These statements have not been evaluated by the FDA. (
Affiliation link.
)