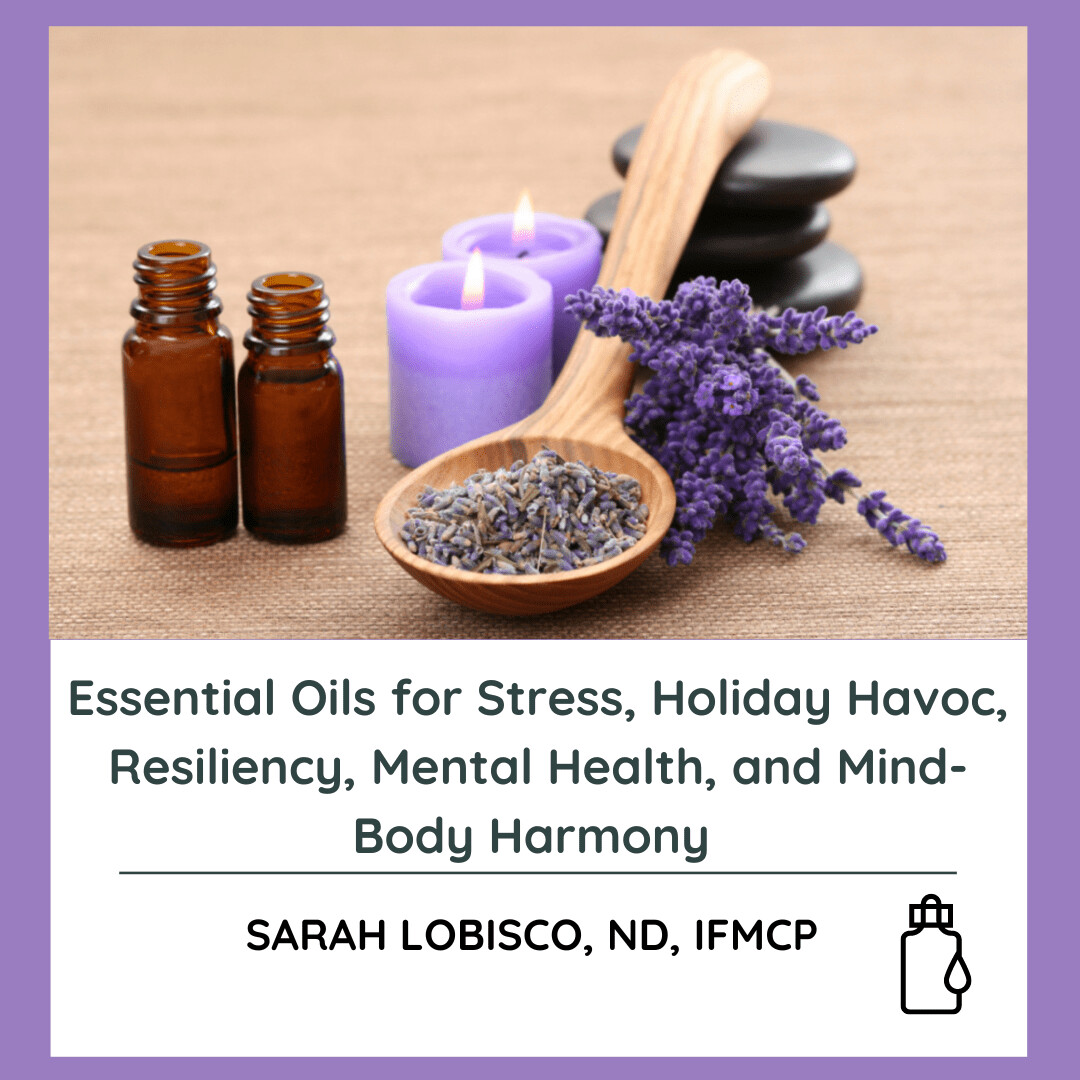 The latest survey regarding stress in America is a bit worrying. Results indicate that over 80% of participants experienced a rise in stress, particularly around finances.
Due to the compounded effect of everyday irritations, the holidays upon us, and world events, it's important to find ways to prevent the detrimental impact these hassles can have on our health.
This is why for the past few weeks I've been dedicating my posts to assist you in moving through holiday season and new year with more ease.
Essential oils are one of my favorite modalities within my holistic toolkit to accomplish this. They provide instantaneous and simultaneous soothing to the brain and body when life is overwhelming.
In my previous article, I explained how these plant secondary metabolites have an ability to intervene and dial down the stress reaction at the level of the mind.
In this article and video, I continue to focus on single essential oils and blends for overall wellness.
A review of four essential oils to enhance physical resiliency.
Two emotional blends to enhance courage and calm the brain.
A duo of mixtures of essential oils that can ignite belief and spark hope.
It is my wish that these gifts of nature, and the additional resources I share, will grant you a little more peace, calm, courage, and belief in the good. This is the message of the holidays.
It is the message of love.
I also have additional resources for you in my resource section.
Note: The information linking studies on the essential oils are from scientific journals and are not necessarily specific to a particular company or manufacturer. Please read the full disclaimer on the full posts linked.
This material is for information purposes only and is not intended to diagnose, treat, or prescribe for any illness. You should check with your doctor regarding implementing any new strategies into your wellness regime. These statements have not been evaluated by the FDA. (
Affiliation link.
)