Dec 1, 2018 04:20 PM Central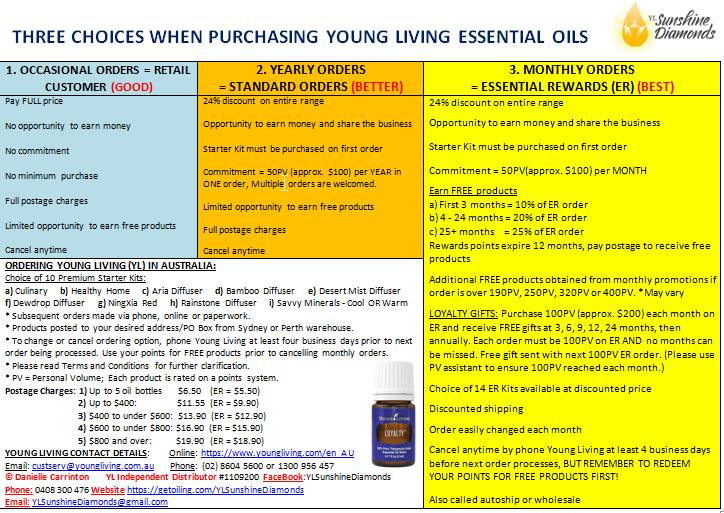 There are three choices when purchasing Young Living products to suit everybody's needs. Send me an email at
YLSunshineDiamonds@gmail.com
for more details.
Dec 1, 2018 04:18 PM Central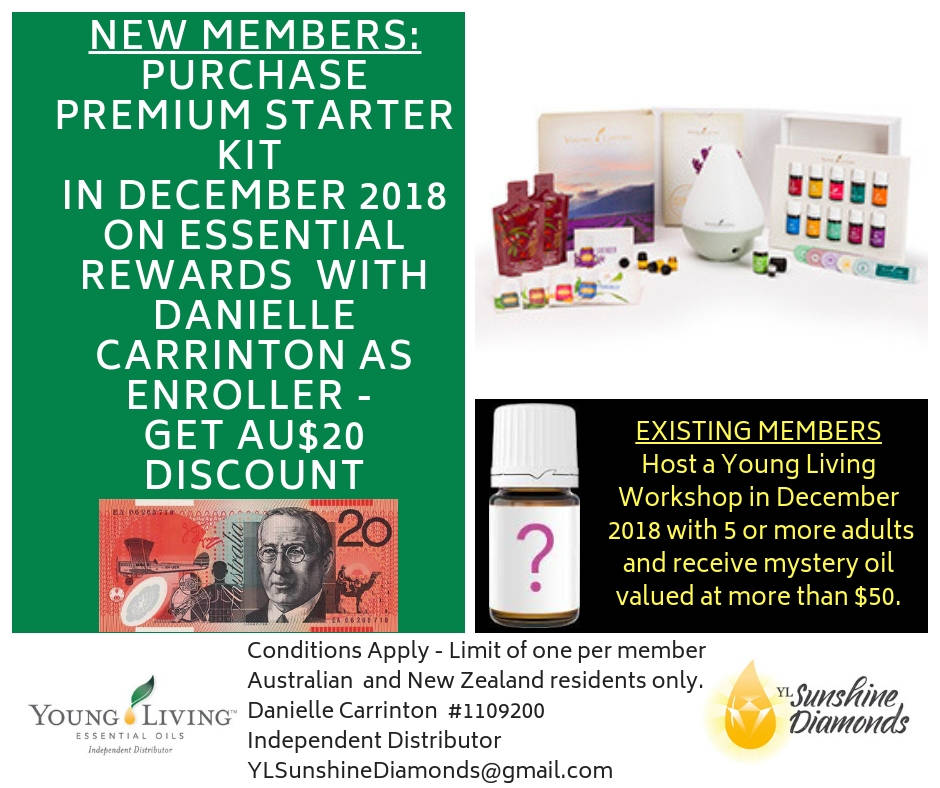 DECEMBER 2018 PROMOTION:
NEW MEMBERS:
Purchase Premium Starter Kit in December 2018 on Essential Rewards with myself as the enroller and receive AU$20 discount. PM me for details. Ten choices:
https://www.youngliving.com/en_AU/products/c/business-tools/starter-kits
EXISTING MEMBERS:
Host a workshop in December 2018 with at least 5 adults, send me a photo of the workshop and attendees, and receive a mystery oil valued at more than $50.
Conditions Apply. Limit of one per member, Australian and New Zealand residents only