Dec 31, 2018 11:09 PM Central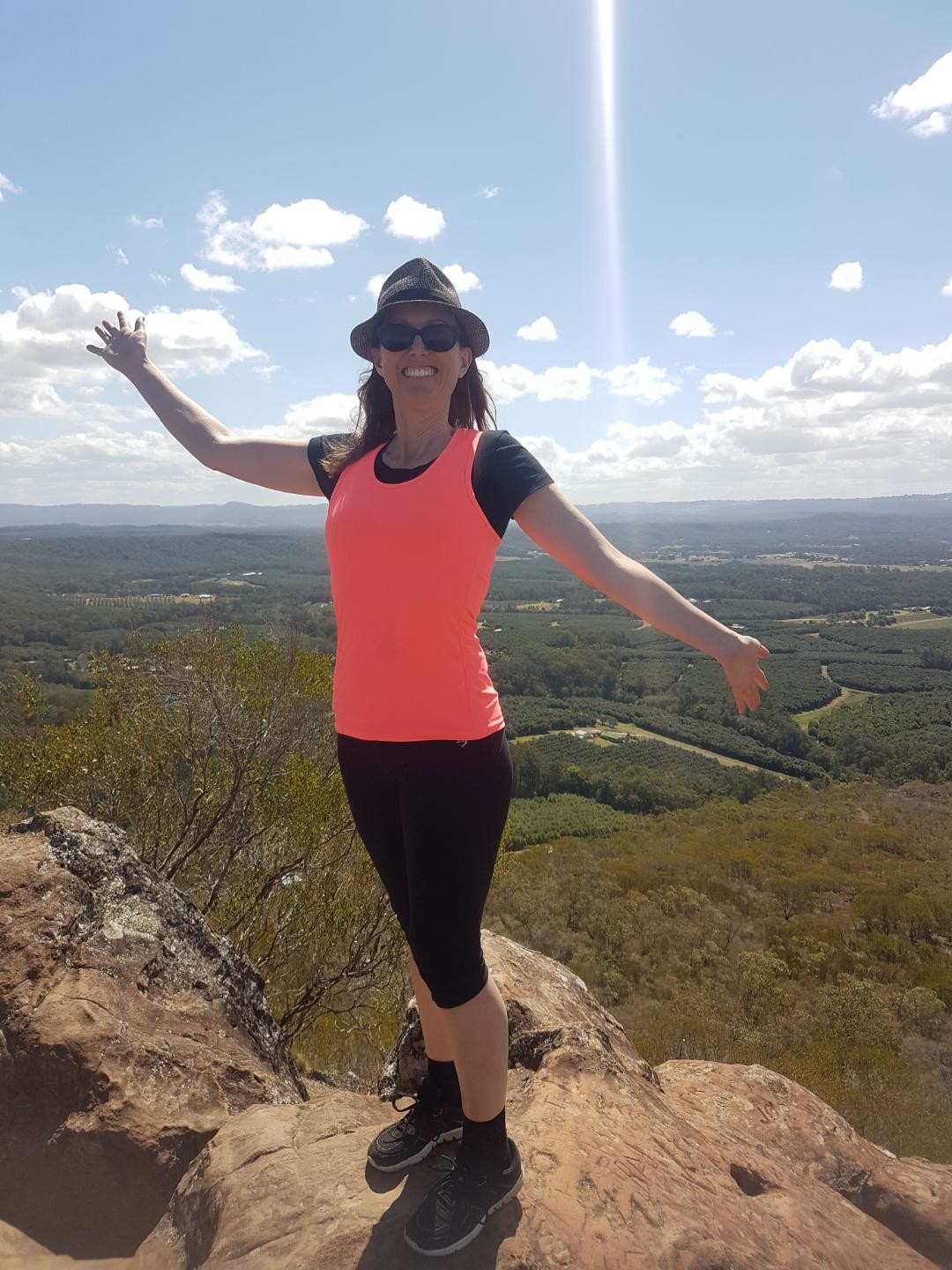 Who loves keeping fit? My new passion is walking up various mountains to improve my fitness.

Who wants to join me for any of my four mountain walks? Each walk requires arrival at 6.15am for a 6.30am start.
3) Wed 9/1/19 - Meet at King's Beach Water Fountain. We will walk along King's Beach, then along the wooden pedestrian walk and return. We will finish at Coffee Cat On Kings Beach, 4/8 Levuka Ave, Kings Beach QLD 4551. Here, I will draw the winner of a Young Living Essential Oils product. Those who wish, can join me at Coffee Cat On King's Beach for a wholesome breakfast.
https://www.facebook.com/events/361126547812671/
At the beginning of each walk, we will apply some Young Living products. Walk/Run at your own pace or with the group. At the summit, I will draw the winner of a Young Living prize. Bring suitable footwear, water and first aid kit. No responsibility will be taken for any injuries. This is a free event, but dependent on weather. Children are welcome. Come along and meet some new friends.
#YLSunshineDiamonds
.
Dec 31, 2018 10:27 PM Central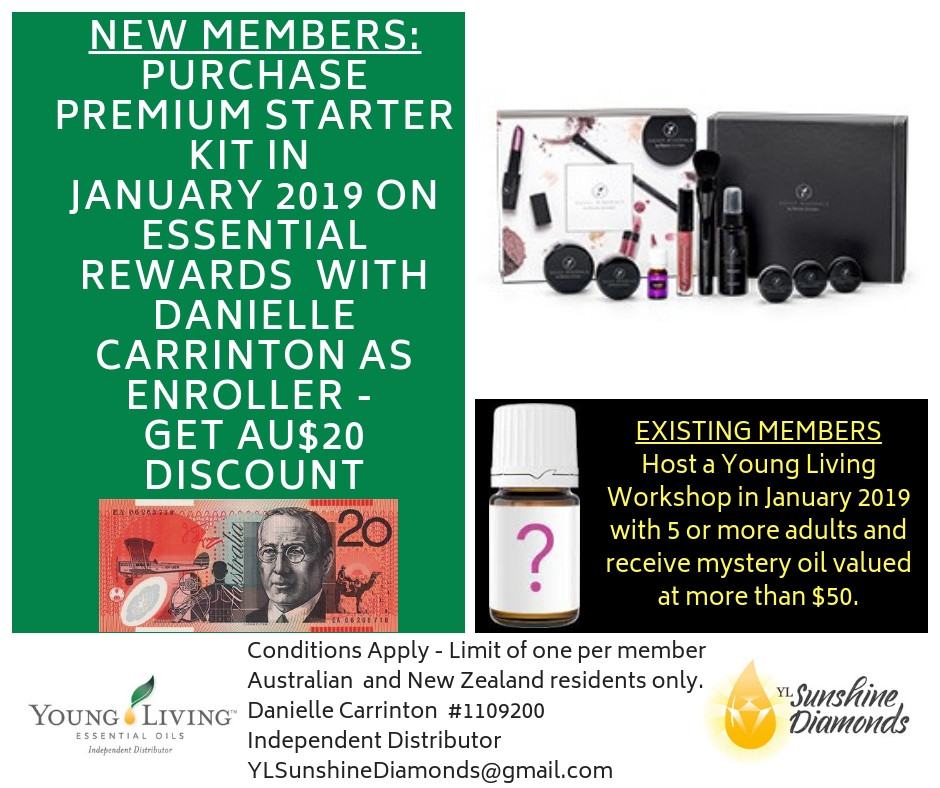 NEW MEMBERS:
Purchase Premium Starter Kit in January 2019 on Essential Rewards (monthly orders) with Danielle Carrinton as the enroller and get AU$20 discount.
EXISTING MEMBERS
Host a Young Living Workshop in January 2019 with 5 or more adults and receive mystery oil valued at more than $50.
Conditions Apply - Limit of one per member
Australian and New Zealand residents only.
Danielle Carrinton #1109200
Independent Distributor
YLSunshineDiamonds@gmail.com