Apr 7, 2020 08:09 PM Central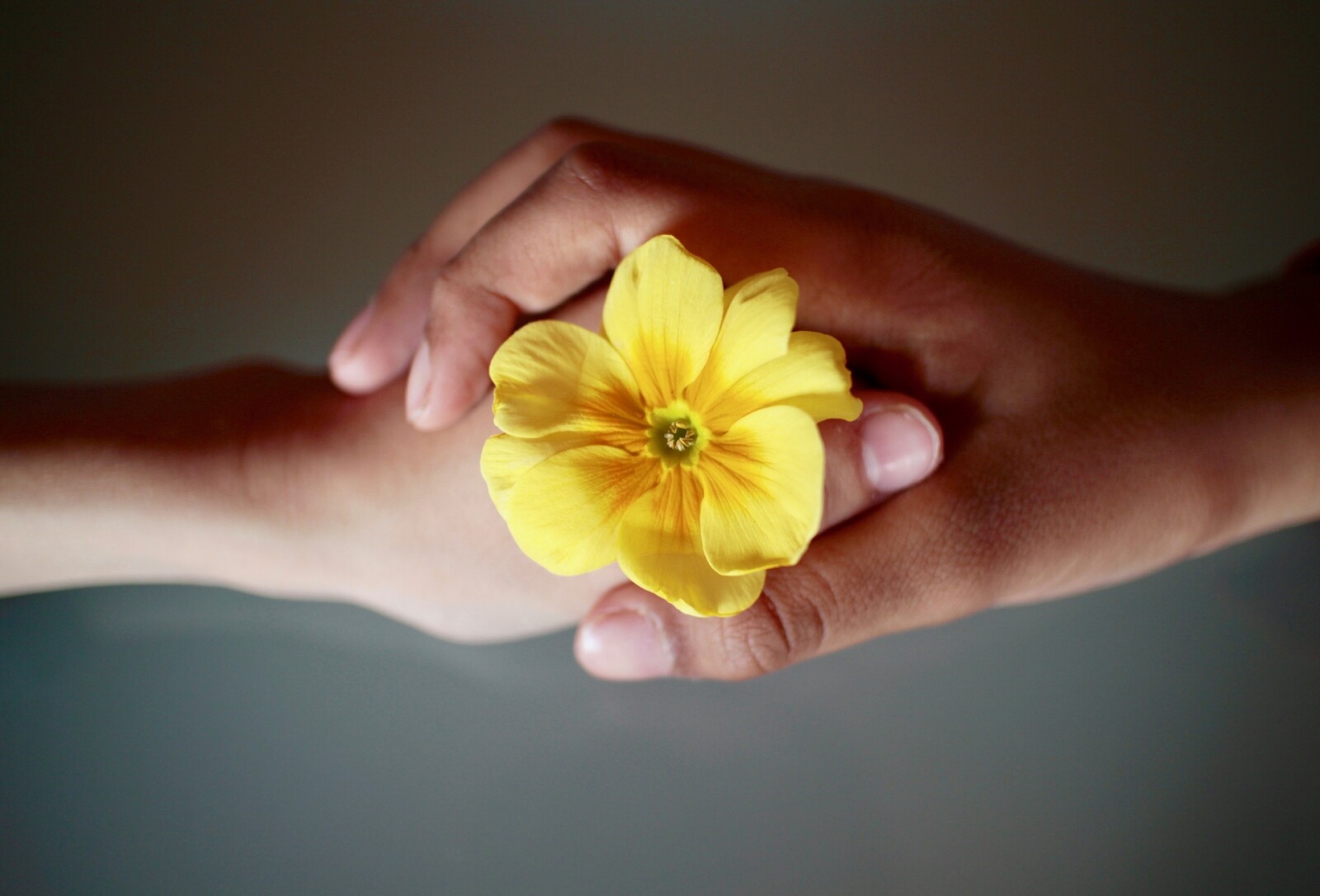 My children were my inspiration to make changes to support our health. They had various health challenges, limited speech and my son had behaviour difficulties. I just could not continue living that way anymore. I looked into anything I could to help my children.
Here are the top five changes I made to support our health.
I changed the food we ate. We followed the Failsafe diet after inspiration from my Aunty with the positive results with her daughter. I found:

Removing salicylates helped with the my son's behaviour problems and frequent nose bleeds,
Removing amines helped with my daughter's speech,
Removing sulphites and nitrates helped with my daughter's asthma
Removing dairy helped with my son's health,
Removing gluten helped with my daughter's rare medical condition and helped me maintain a healthy body weight.
The gut/brain link is huge. If the gut is unhealthy, then generally the brain will be unhealthy too. We do not follow this diet anymore, but for us it was a great start.
Now I follow these steps:
Drink filtered water
Eat good fats like butter, ghee, avocado oil, coconut oil and olive oil (NO canola, vegetable, safflower, sunflower, grape seed oils)
Eat wide range of organic or spray free fruit and vegetables when possible
Introduced numerous nutritional supplements
Good sleep routine
Rarely eat processed foods
Removed processed sugar - I sweeten my foods with raw honey, agave, maple syrup or coconut sugar
Removed gluten, alcohol, caffeine
Removed most cow's dairy products
Removed preservatives, colours and flavourings
NOTE: See a doctor or dietitian if you plan to make changes to your diet.
2. I changed all our personal care products like toothpaste, shampoo, deodorant, skin care, etc.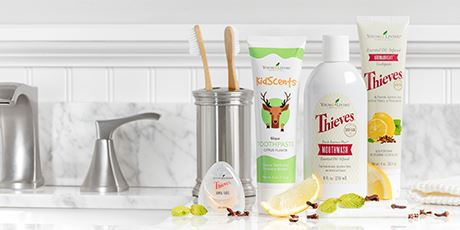 The Cancer Prevention Coalition believe cosmetics and personal hygiene products pose the highest cancer risk exposures to the general public, higher than smoking. Many years ago, I watched a fascinating 10-minute YouTube clip on the 12 most toxic ingredients in our home. The 12 products they listed were:
Propylene Glycol, Butylene Glycol, Ethylene Glycol
Sodium Hydroxide
Sodium Laureth Sulfate (SLES), Ammonium Laureth Sulfate (ALES), Sodium Lauryl Sulfate (SLS), Ammonium Lauryl Sulfate (ALS)
DEA Diethanolamine, MEA Monoethanolamine, TEA Triethanolamine
PEG (Polyethylene Glycol)
DMDM / Urea
Mineral Oil, Petrolatum, Baby Oil, Liquid Petroleum, Paraffin Oil, Paraffin Wax
Triclosan
Parabens (eg. Butylparaben, Methylparaben)
Isopropyl Alcohol or Rubbing Alcohol
FD&C Colour Pigments, CI (Colour Index) (some of these are safe)
Fragrance, Perfume, Aroma, Parfum
I immediately went around looking at all my products and noticing how many toxic ingredients were in them all. I was astonished! I changed our toothpaste, shampoo, conditioner, body washes, soaps, deodorants, floss, mouthwash, moisturiser, etc. Virtually everything that I had in my home was full of toxic ingredients. So, I started to swap out these for natural products in Young Living. I even created a PowerPoint talk on this topic which I have presented at various libraries and locations! That video was a game changer for me. So here is a video I have made with some information on this.

3. I removed toxic household cleaning products.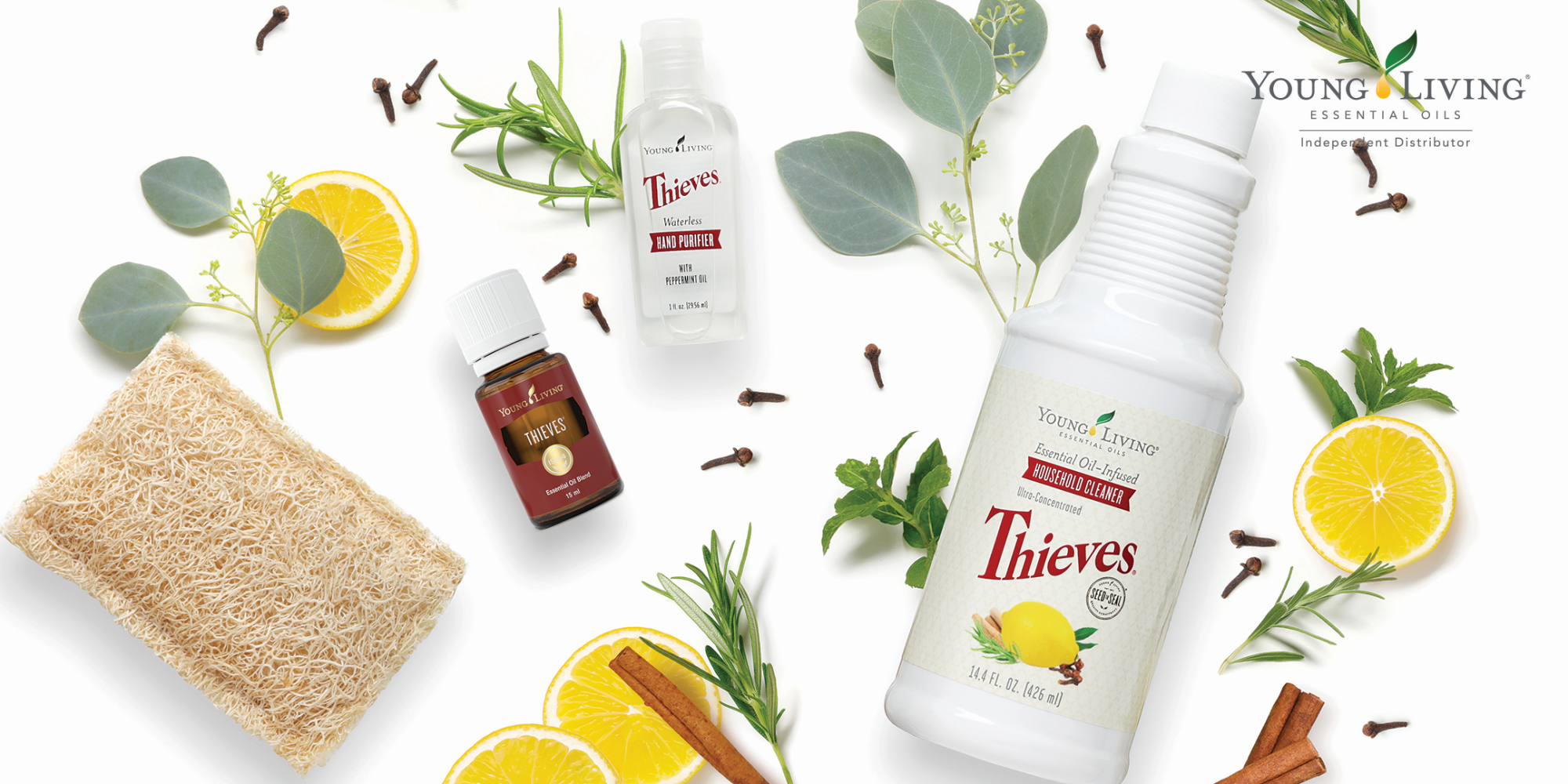 I use Thieves Household cleaner to clean virtually everything.
If I need a paste, I use a tablespoon of bicarb and add a few drops of Thieves Household Cleaner to make it into a paste.
The Thieves Household Cleaner is diluted before use. Put 1 ½ caps of cleaner in the 400mL bottle and fill with water. It works out at less than $1.50 a bottle (when using the 1.8L refill bottle), which is super inexpensive. This also means less plastic waste in the environment.
Thieves Household Cleaner is the best glass cleaner ever when used with a microfibre drying cloth. I also use the Thieves Dish Soap and Thieves Laundry Detergent. HINT: I get these for free with my redemption points!
The Thieves Miracle Cleaner is a great recipe too.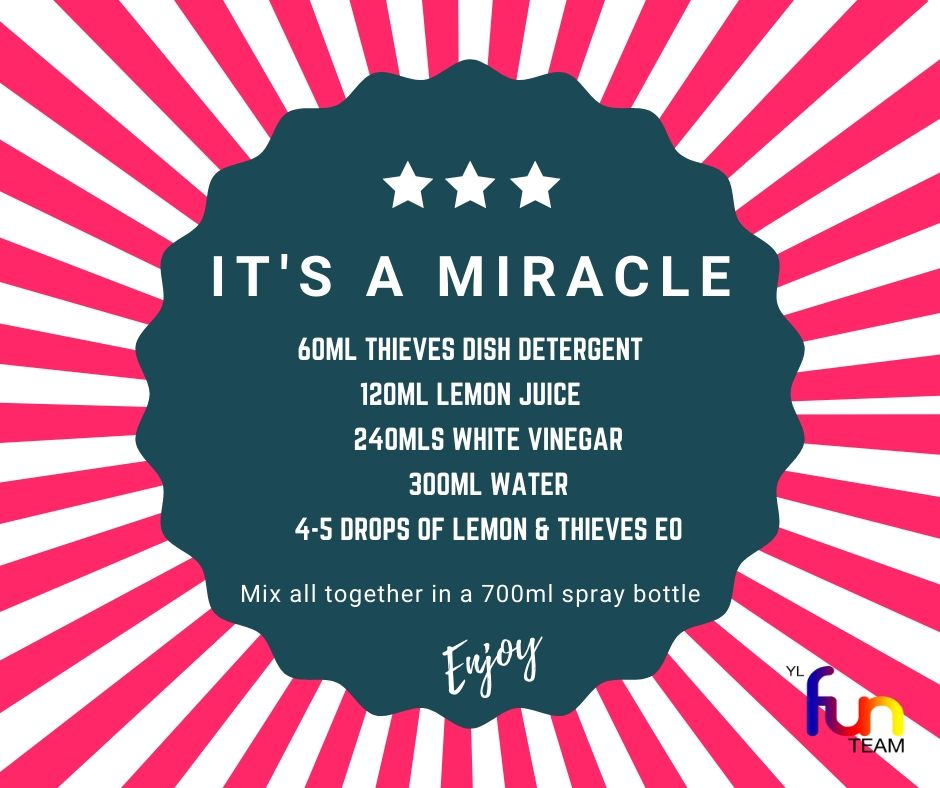 4. I started diffusing and topically applying Young Living Essential Oils.

The homes of housewives staying at home contain 40 per cent more toxins than those of their sisters who go out to work all day.
I wanted cleaner air for us to breathe. I was cleaning everything with my young children in the home with toxic products. I love how ethical Young Living is and how they follow the strict
Seed to Seal policy
on all the farms and partner farms. So, I just slowly started using various oils and observed what worked with us.
My favourites are
:
Frankincense – on my skin and flavouring my water
Peace and Calming – diffusing at night
Thieves – for cleaning and diffusing
Purification – when the house smelt a little musty and to clear negative energy
White Angelica – applying to my heart for strength, courage and protection
Lavender – diffusing at night and on our skin
Which ones are your favourites?
These are two photos showing my my health journey over the last decade.
2010 vs 2020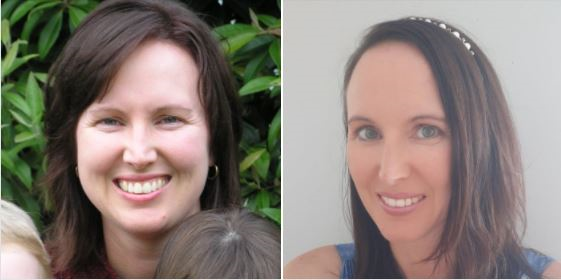 2010 vs 2019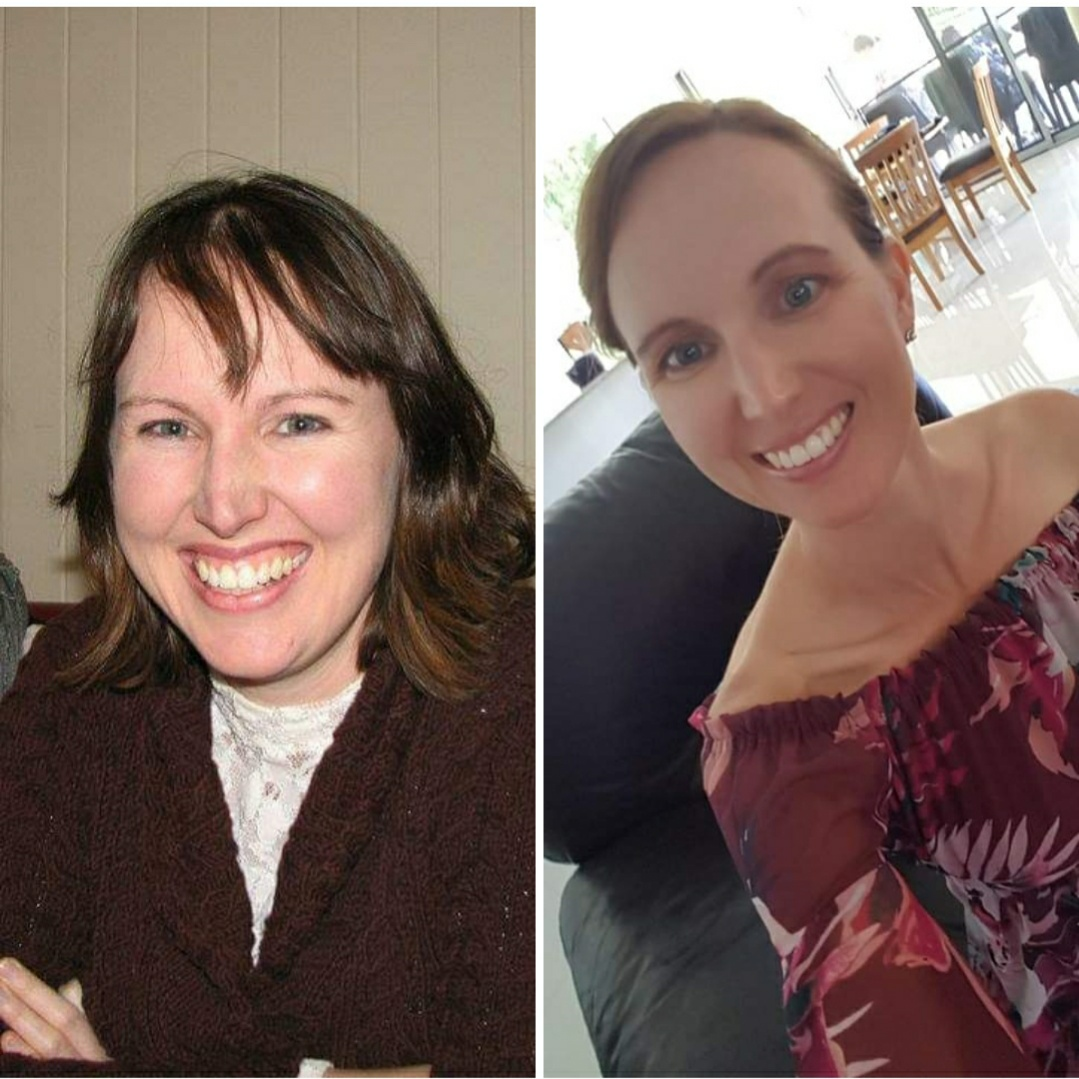 5. I started seeing a naturopath. She has been a guiding light of inspiration and motivation. She has a background in bioresonance therapy, naturopathy, nutrition and kinesiology. A true friend who has such a profound knowledge base. Having a professional to guide me with my health has been incredible. So grateful to have her support at these times.
This is my current list of supplements and products recommended by her that I use every DAY:
* Zinc
* Sulfurzyme
* Inner Defense
* Mega Magnesium
* OmegaGize3
* StressEase
* Probiotics
* Longevity
* White Angelica
* Frankincense
* Bush Essences
This list changes every time I see her. Usually I have a herbal concoction – but not this month. I also drink NingXia Red with Mineral Essence, and use more essential oils than recommended too. This list is an investment in my health, but I do more than this for my health needs.
Remember when ordering to put in my member number, 1109200, in the enroller and sponsor tab, or the number of the person who introduced you. My suggestion for starting is to purchase a
Healthy Home Premium Starter Kit
on Essential Rewards (ER - Monthly orders).
There are so many other things we have done, but these are the top five. What steps do people take to support their own health?
References:
NOTE: See a doctor or dietitian if you have any symptoms or questions, and to understand what will help you for your personal circumstances. The above steps are what I did to support my health needs.