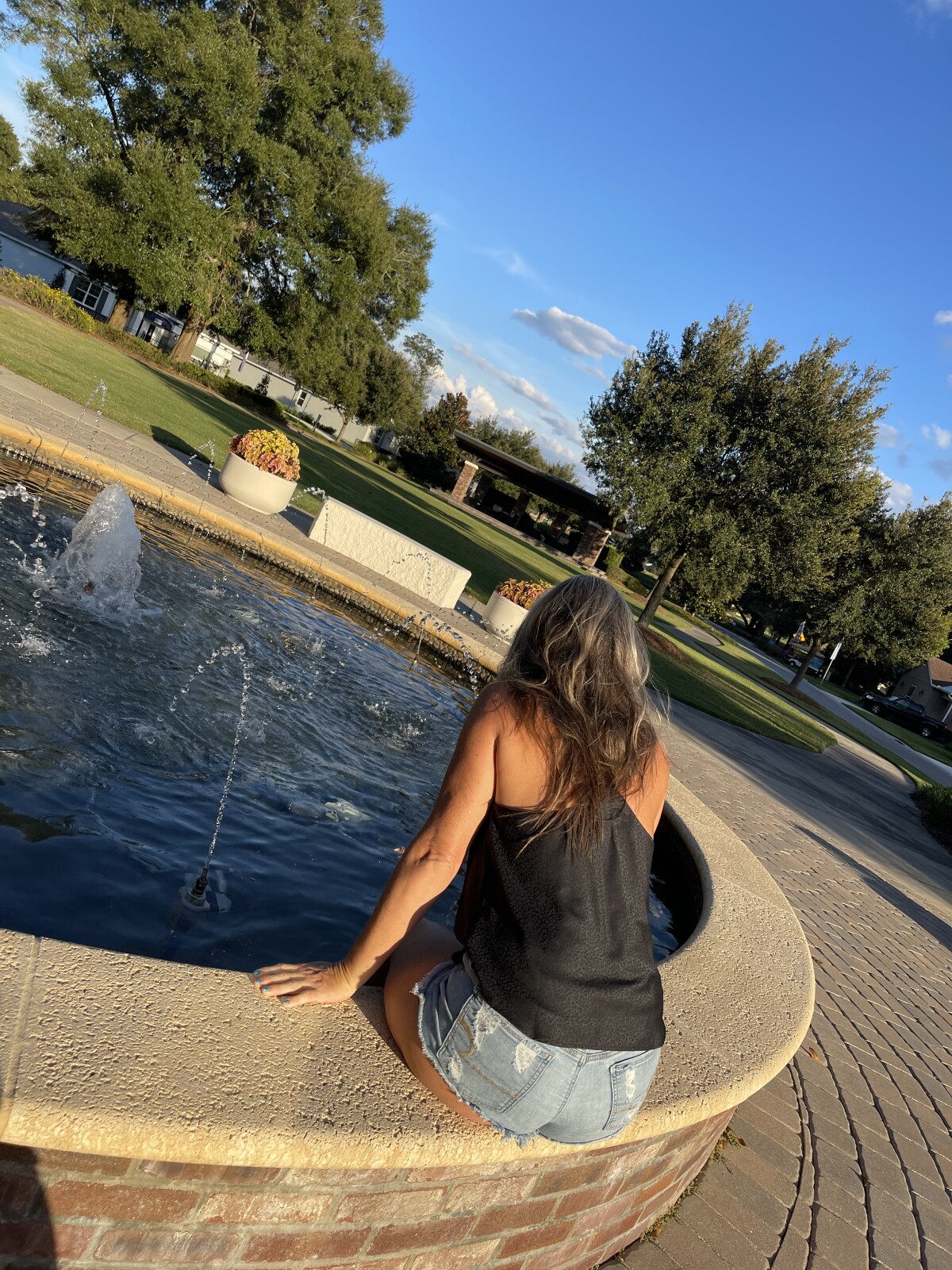 Our thoughts literally control everything in our life. But what if I have bad thoughts, you think? Usually those bad thoughts are just habits playing on repeat in our head. Old memories, the way old things used to be, old habits, old beliefs. If you want to change your life, you have got to take charge of those thoughts that bounce around in your head all day on repeat. Start telling yourself new stories. Start intentionally creating new thought patterns. Start intentionally speaking life over yourself instead of the opposite. The more you do that, the better your thoughts will be over time. When your thoughts get better over time, your life gets better. Our life is nothing more than a product of our thoughts. I wish I could explain it any simpler than that.
As always, thank you for your continued support and kindness. I also have a question for you. Have you thought about solar energy for your home? If you have and want more info, simply reply to this email or call me. I would love to give you a free, no obligation greater understanding and quote. With the rising costs of electricity, I can help you lower your electric costs and keep them there! 352-427-2497 for more info!
Thanks again for reading till the end! You're amazing and I'm grateful for you!
Love, Casey
Jun 22, 2020 11:30 AM Central
Casey Forte
2020, alternative lifestyle, alternatives, blessed, CHEMICAL FREE LIFESTYLE, CONVENTION, crunchy, diffusers, essential oils, essential rewards, EXCITEMENT, gratitude, healing, june, lifestyle blogger, SKIN CARE, st augustine, WEBSITE, work from home

Hello there!
Summer is here and it's glorious! I don't know about you but I love the heat over the cold any day! This year has been a rollercoaster ride for sure but I'm loving every moment of it!
I have some exciting news for you! YL convention, although it was virtual, was last week and now all the glorious new products they released are in the Virtual Office under
Shop/What's new
! I'm super stoked because they released some things people have been wanting, like really bad.
LIQUID FOUNDATION AND CONCEALER!!!!! BLOOM SKIN CARE LINE! NEW GLASS DIFFUSERS!! VITAMIN D, CHEWABLE! THIEVES CHEST RUB! MINI KIT COLLECTIONS, AND SO MANY OTHERS!!!!!!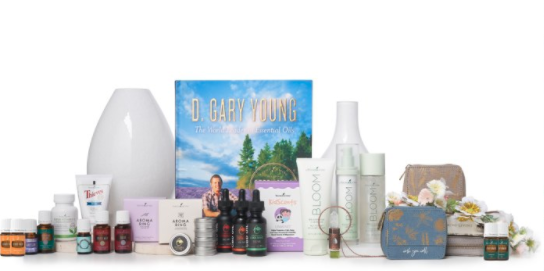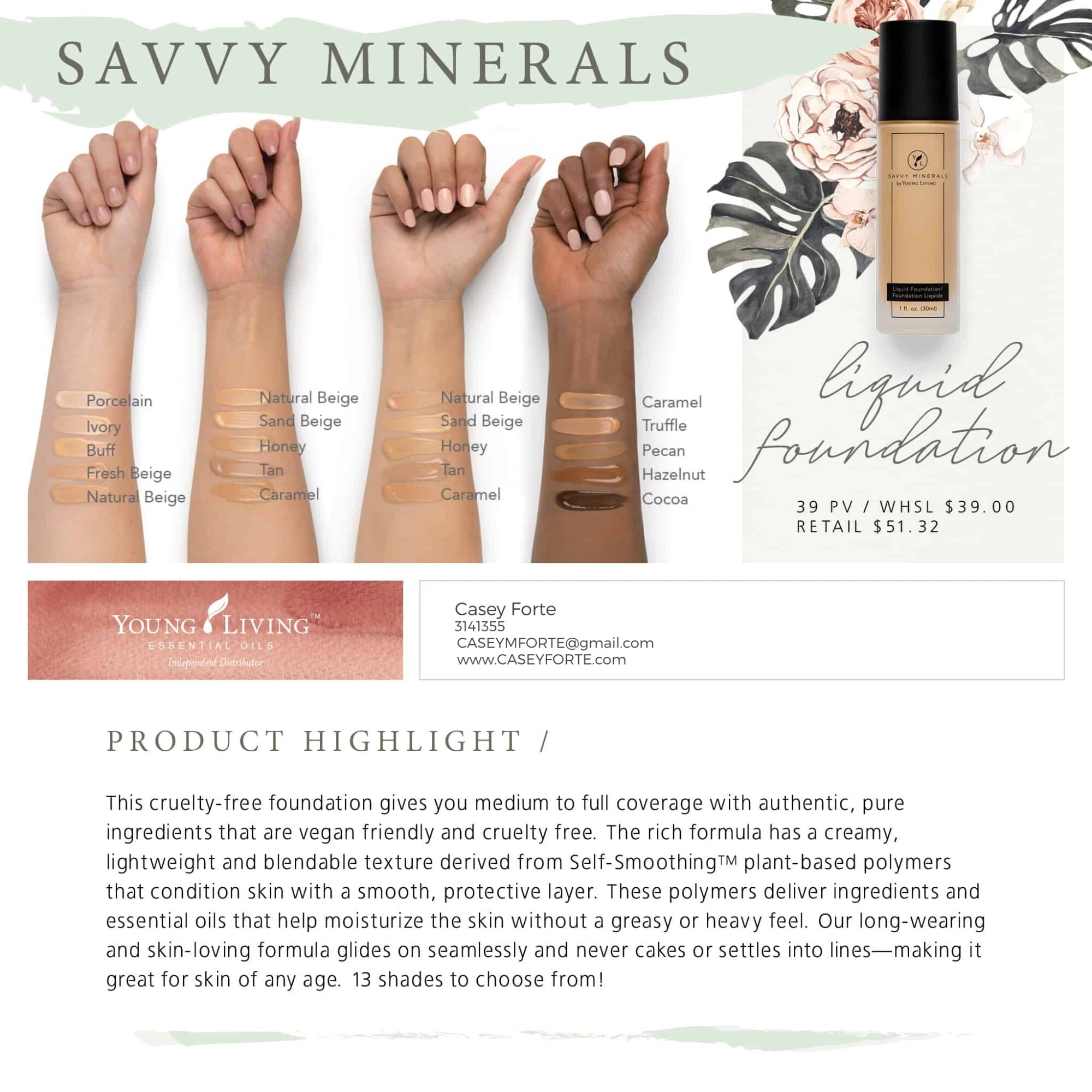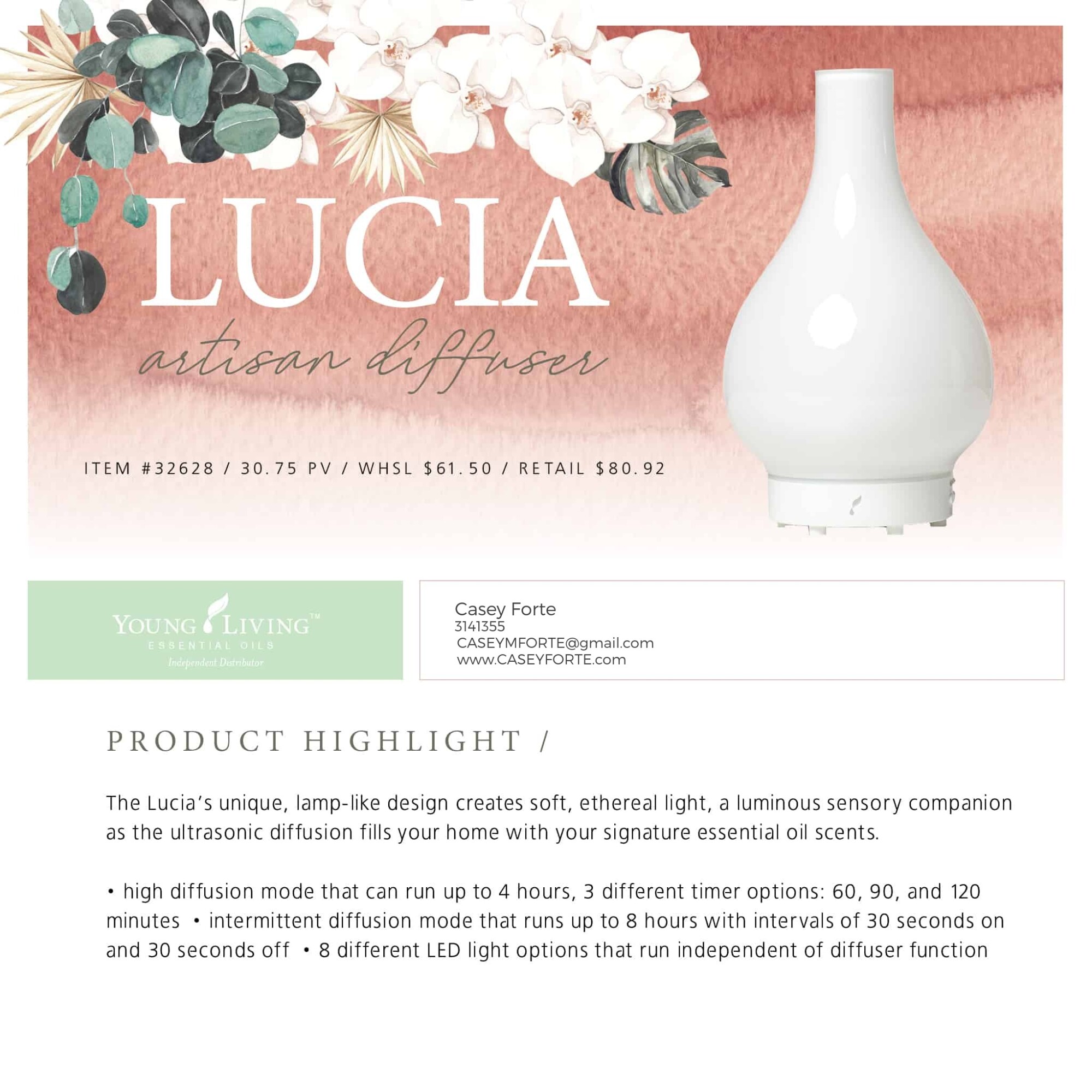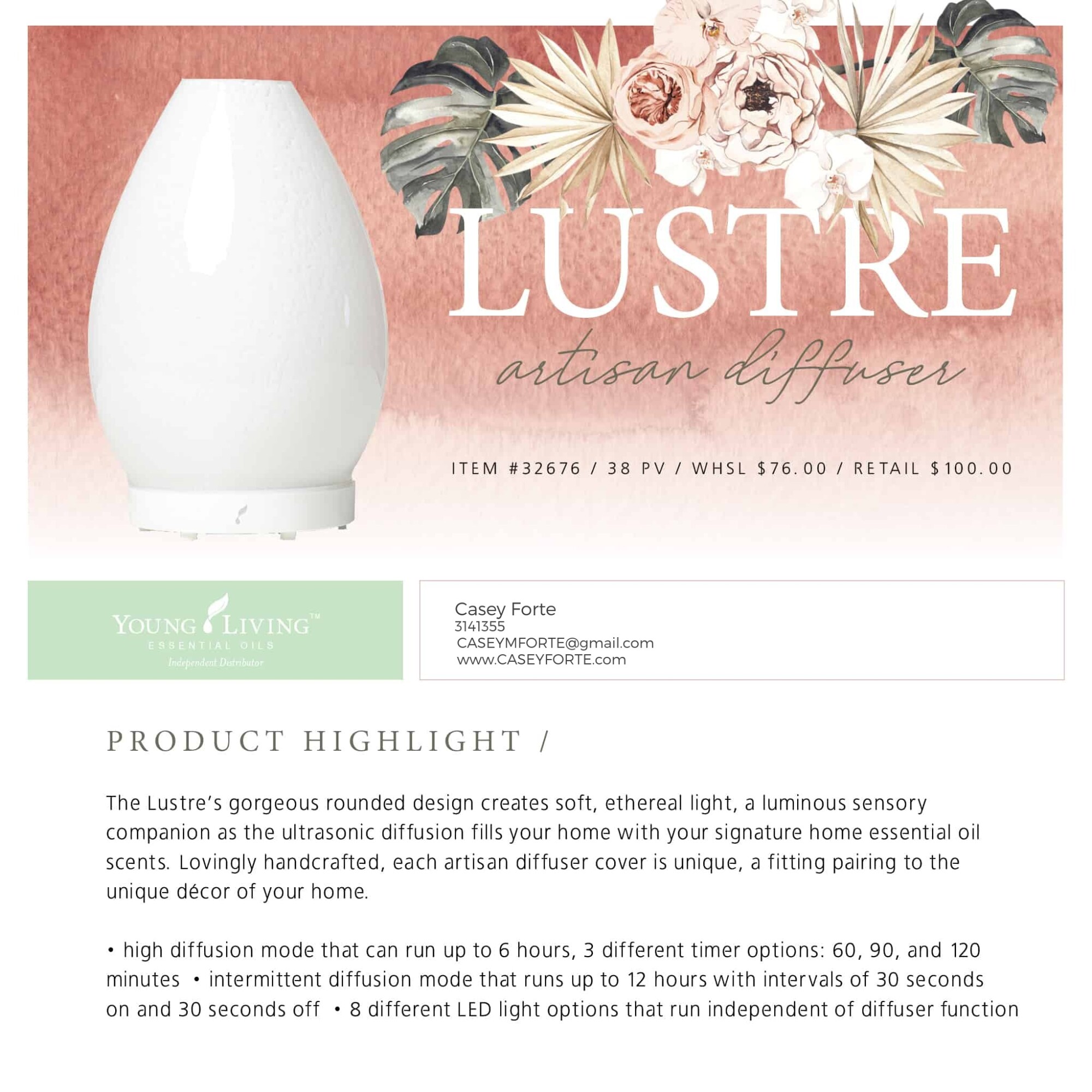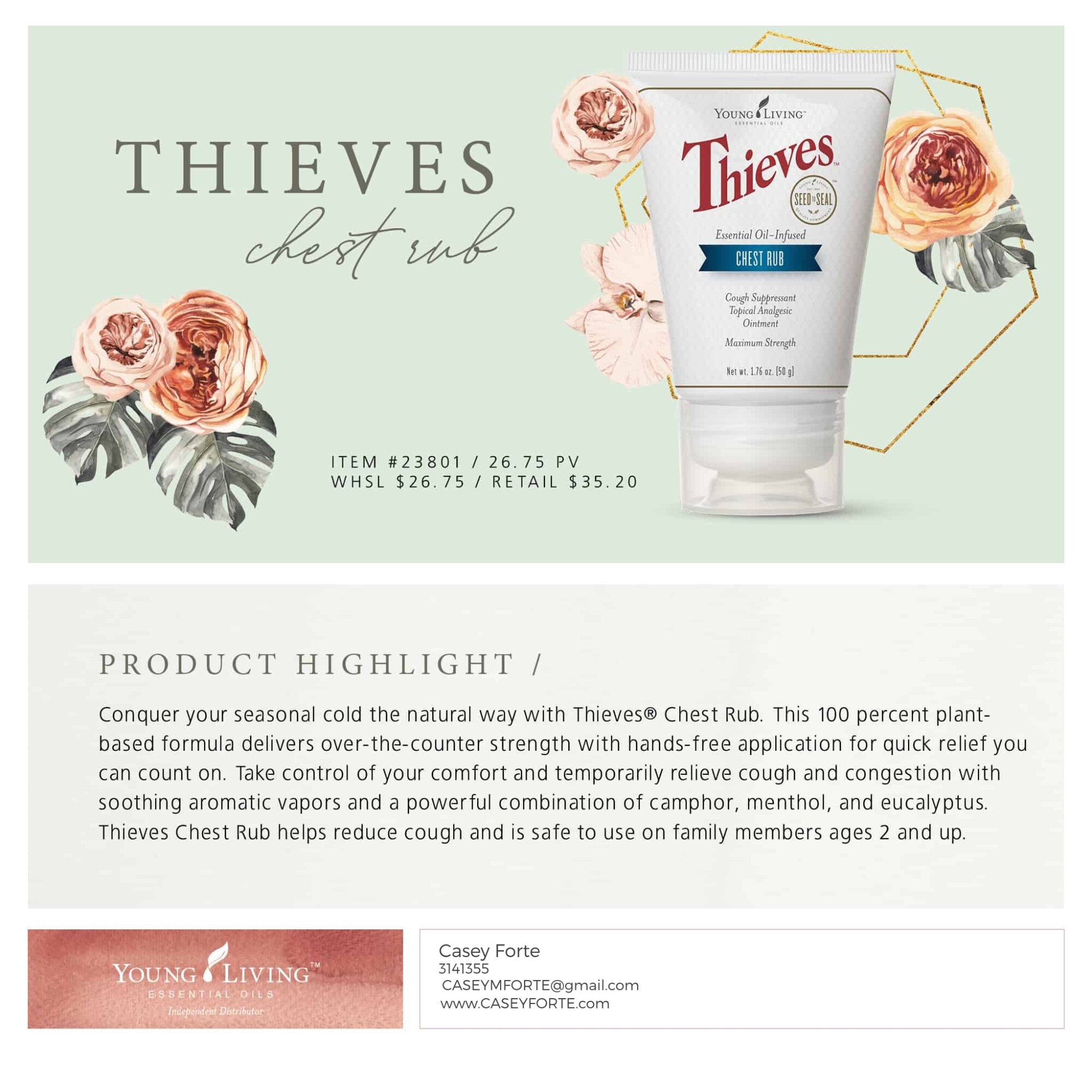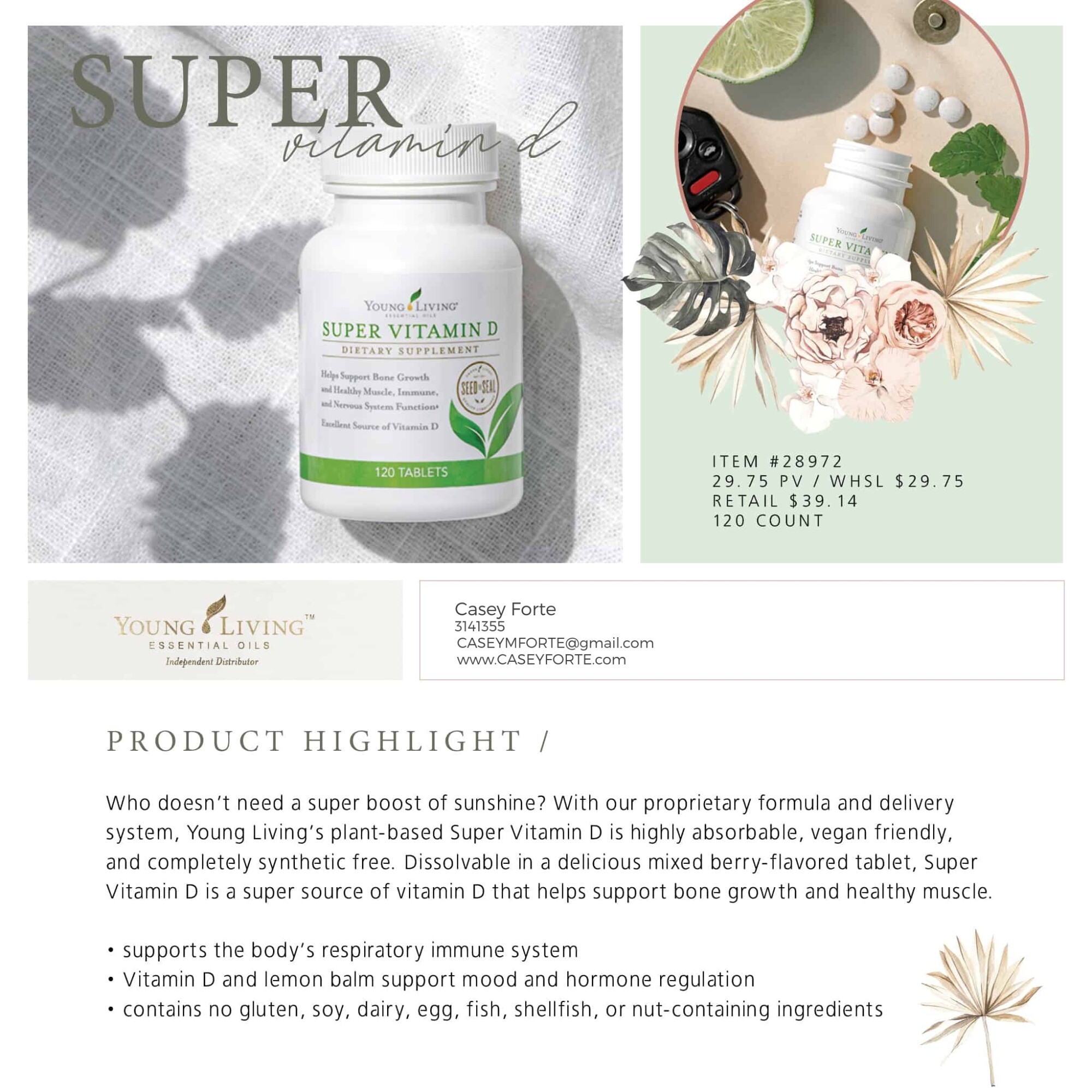 ---
This company never ceases to amaze me with how they take our feedback as members and do their best to make it happen! Also in the next few months, they are Completely giving us a new website! WHAT!!! YESSS!!! One that can handle the amount of people that use it and have less issues. Also, another big announcement, after Sept 1, FREE SHIPPING!!!! You heard right!
FREE SHIPPING ON ALL ORDERS OF 100PV OR HIGHER!
This is amazing news and it is for SHOP orders or ER! I know I'm excited for that, how about you! If you have the current program YLgo, and have credits left, they will credit them to your account so no worries! The 100 pv promo for ER members is going away however, but I think Free shipping is a great trade off! More ER points for you and less out of pocket for dumb shipping costs! #winning .
Let's not forget I'm giving away 11 oils this month to members who place 100 pv orders or higher. I will run a report and everyone who qualifies will be entered and I will do a random drawing live in
GOOD VIBE TRIBE
, our tribe page on fb! If you're not in there, send a request and I'll get you in! We also have another education group that's fantastic for learning all about everything YL,
FIRST DROP
. And another amazing resource is the app
https://www.lifestepsapp.com/
. Everything you need to know all at the touch of your fingers.
I wanted to sincerely thank you for being part of my oily family and I'm grateful for you. Thank you for supporting your health and small business at the same time! Be blessed and sending hugs!
Casey Forte
352-427-2497
Nov 27, 2019 04:58 PM Central
Casey Forte
alternatives, black friday, cbd, cyber monday, deals, diffusers, discounts, essential oils, healing, healthier lifestyle, membership, natural lifestyle, plant based, shopping, thanksgiving, value, young living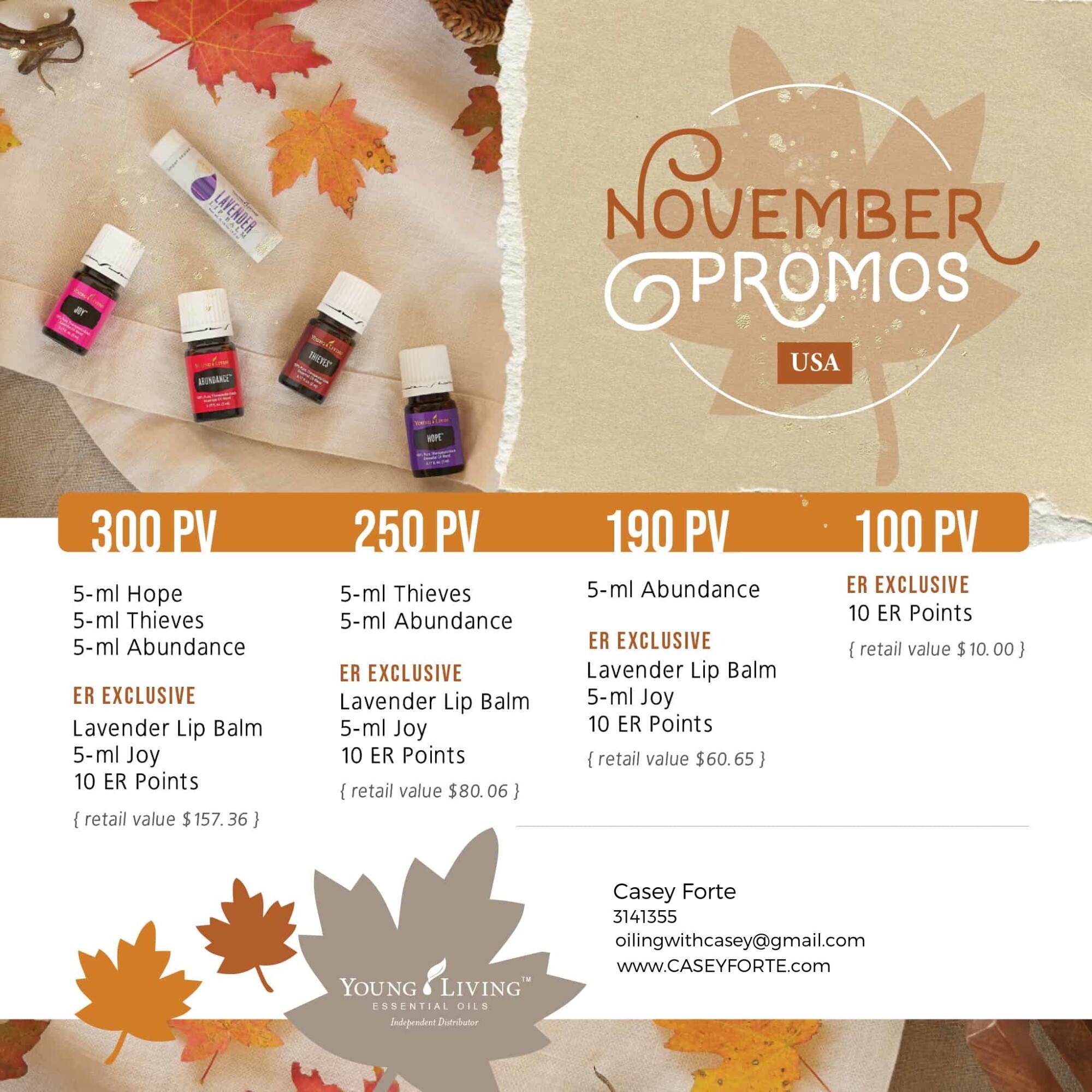 Hello!

Happy Thanksgiving to you and your family. I wanted to thank you for being a valued member of Young Living and The Good Vibe Tribe. You are greatly appreciated.
With Thanksgiving tomorrow our minds are on food and family but the next day starts the Holiday shopping season. Young Living always shows their gratitude towards their members with the Black Friday and cyber Monday deals they offer. I just got my hands on the deals for Black Friday and I wanted to share with you so you can get your lists ready. Who needs oils for Christmas? Everyone! We have something for everyone on your list young and old. Check out the link
Black Friday Deals
They've really outdone themselves with the gift collections and specials. They even have a special diffuser combo with a new special oil blend. Check out the link above to see all the goodness! They're also offering 20% off of a selection of oils and even one that has been out of stock for years!! Evergreen essence!! Wowww! I love this one so much. We also have Nature's Ultra CBD in the virtual office so check out those deals too!
Al that being said, what if you let your membership lapse, no problem. You can sign into your account At
www.Youngliving.com
to reactivate.
If you have friends that want to get started we also have a new way to get started with a basic starter kit. They've recently repackaged it and lowered the price to $35. Just sign into your account and go into your virtual office, click on member resources and then link builder to get your personalized link to share with others who need to start their journey to a better lifestyle.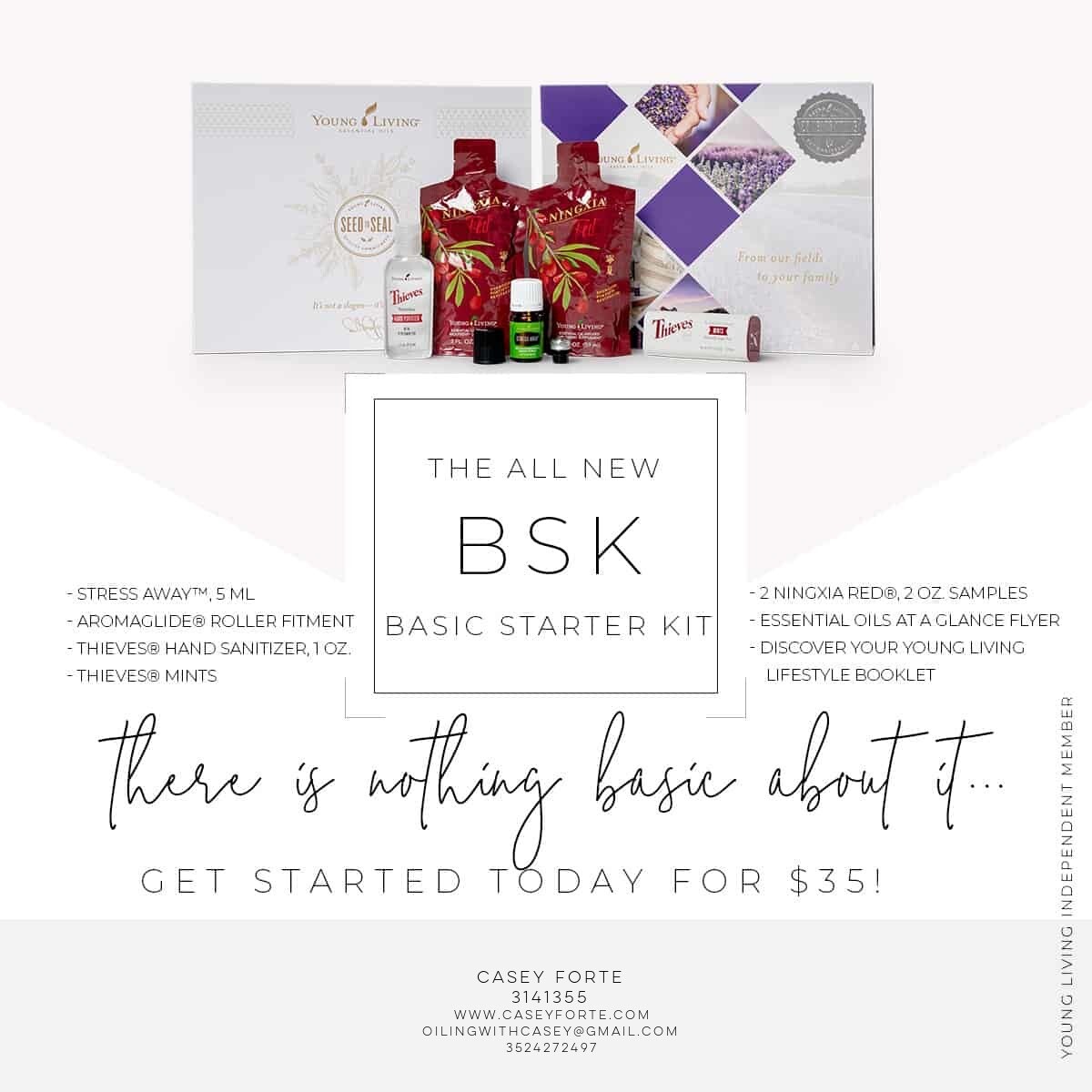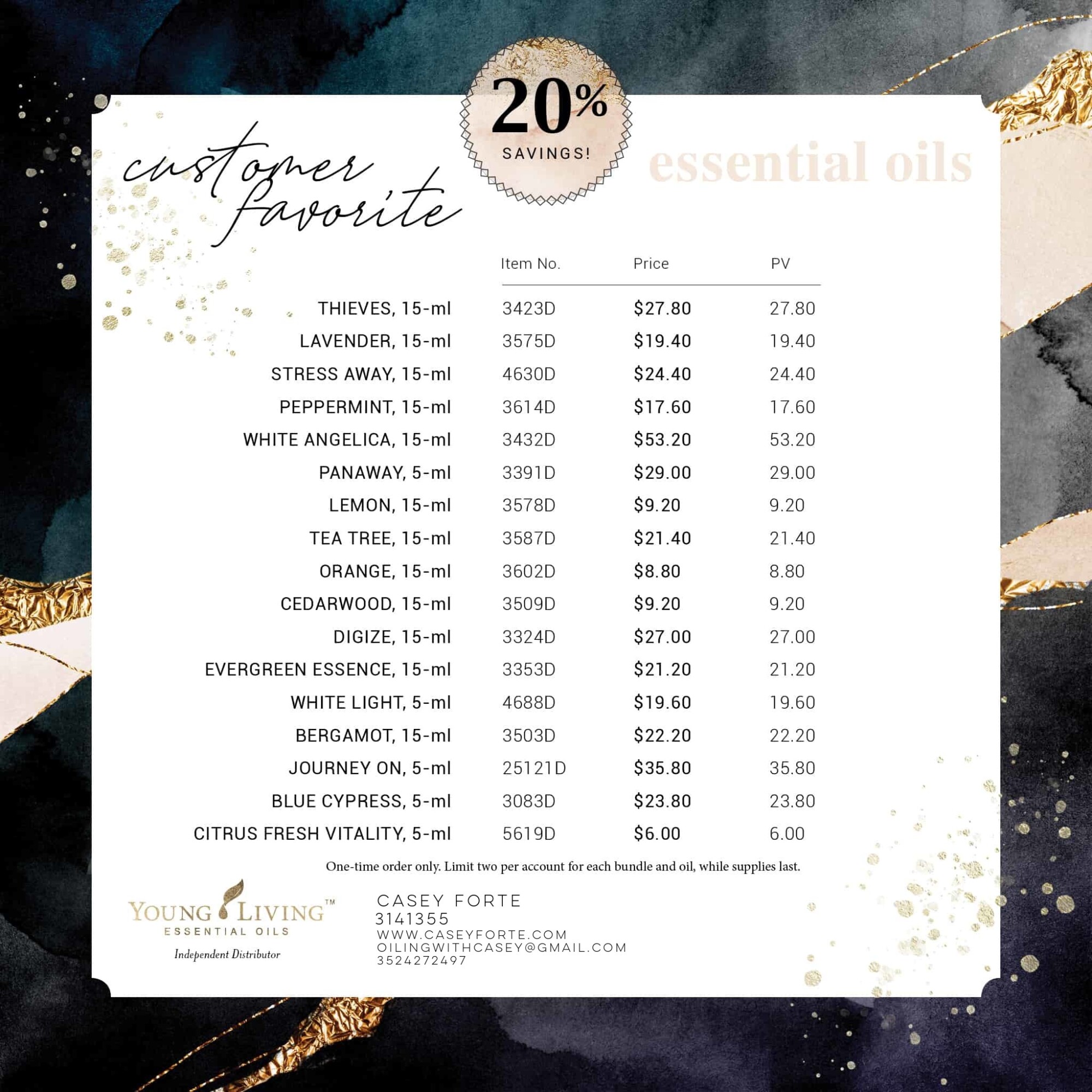 ---
I sincerely thank you for supporting your health and wellness and helping a small business at the same time. You're appreciated so much. And as always if you have questions feel free to respond to this email or call and text me personally at 352-427-2497. Thanks again and God bless you.
Casey Forte