Feb 24, 2020 09:13 PM Central
Casey Forte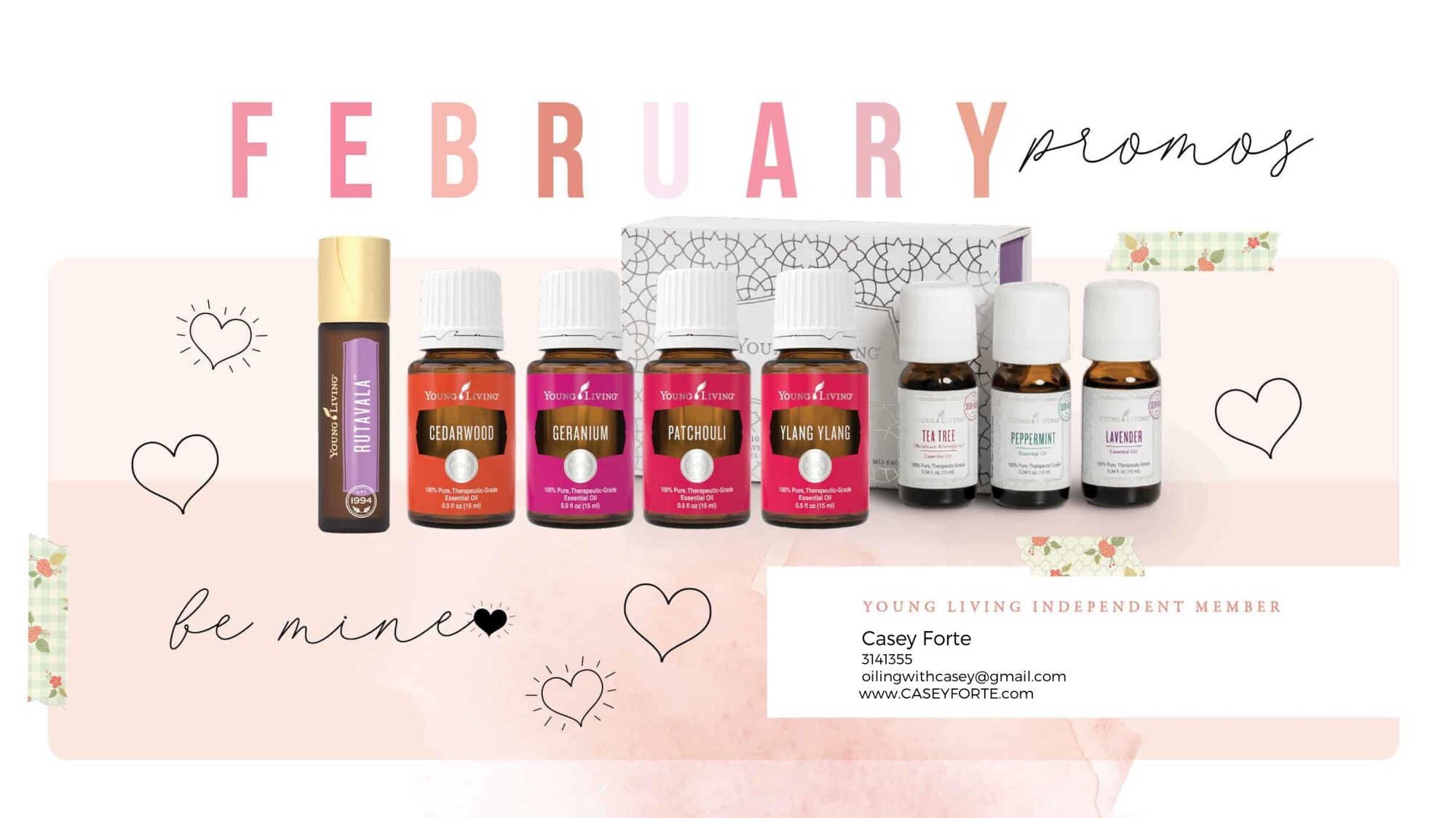 HELLO THERE!
I'm happy to have another month on this earth to love on people and help them live better in the process.
How has your February been? Hopefully fantastic! Now that Valentine's day is behind us and March is just around the corner, I'm happy to see spring popping up before we know it.
I've been working in the yard to get ready for the warmer weather and the flowers that come along with it. Spring is my favorite because of the warmer temperatures and the fresh foliage on the trees. Everything is fresh and new. Vibrant colors everywhere. It reminds me of life and how when we are in the midst of the darkness, the sun always comes out and makes it bright again. New.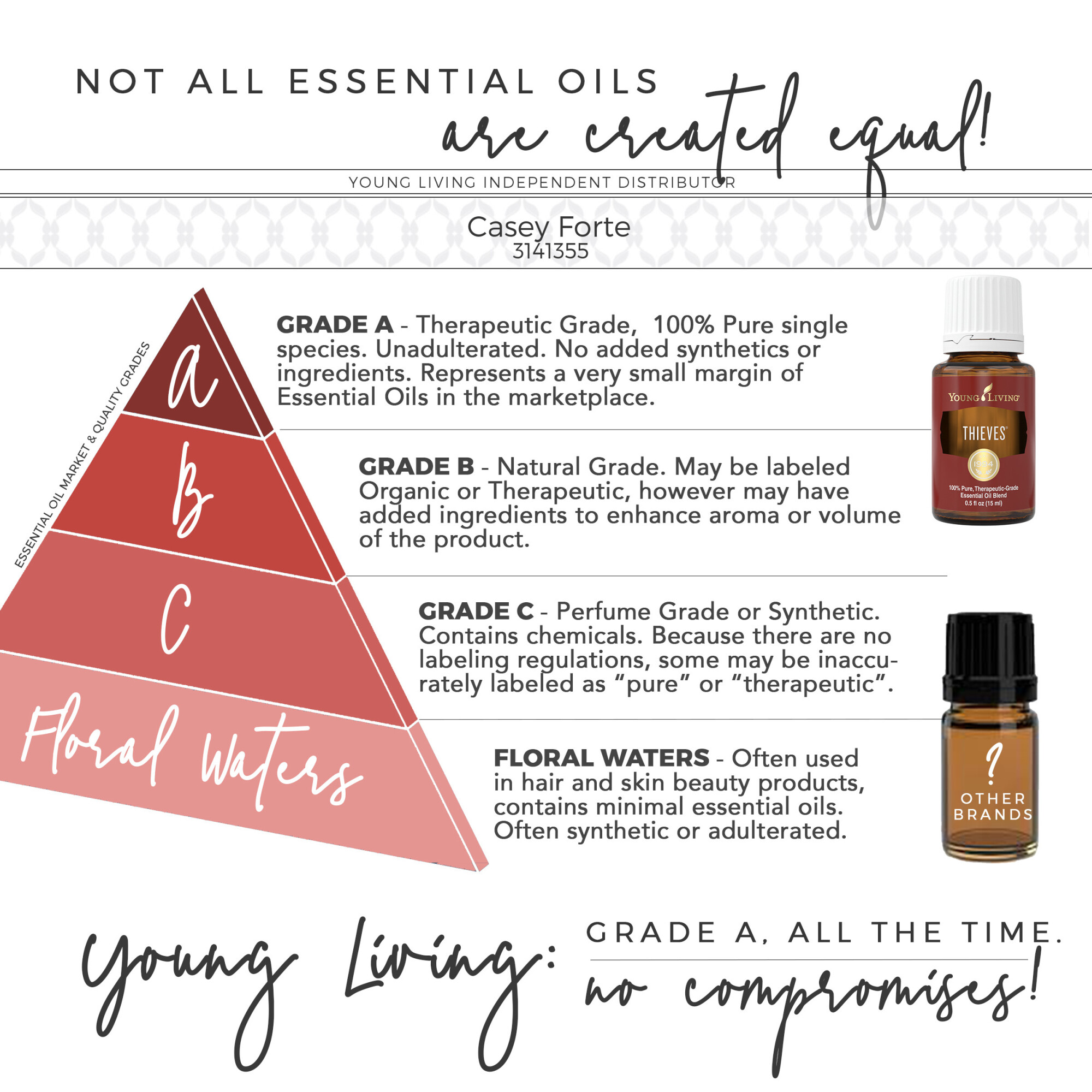 Lately I've been seeing essential oils all over every store I walk into. I'm so glad I only use the best for my home and family. I'm glad you are part of our Young Living family too. Your family is worth the best quality essential oils and products for your home and body. Thanks for investing in your health and the health of your family too.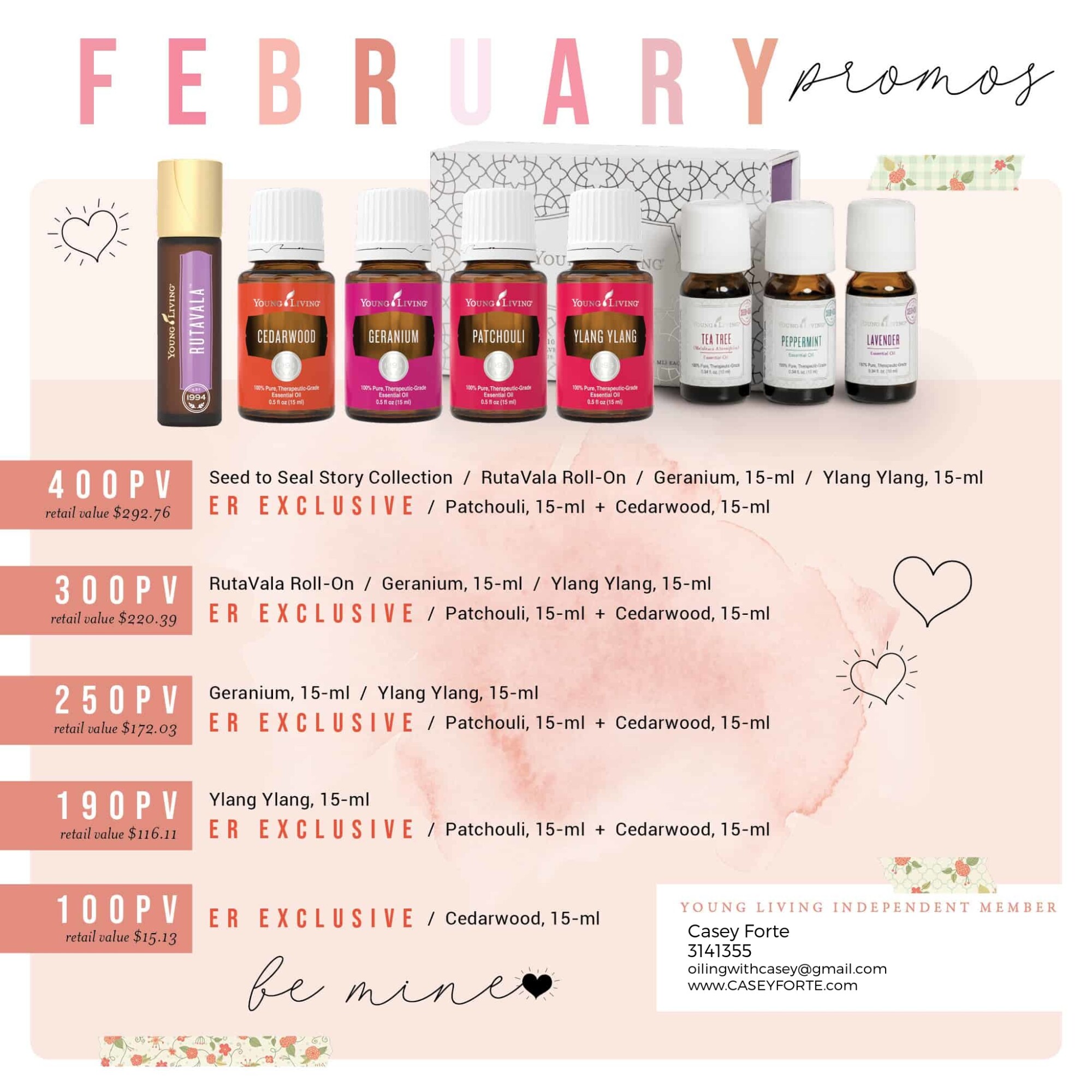 Not only are they the best oils and products I've ever experienced, they give back in extremely generous ways to their loyal members making it a great value. This month's promotions are through the roof spectacular. These oils are by far some of my favorites, all for free! To get the deals I just order the things I use in my home and on and in my body from my monthly ER order. Over the last 5 years, I have transitioned my home to a YL home. Most everything I used to buy from the store that was retail price and full of toxins was replaced with YL products and member pricing. I consider that a winning situation. Being on essential rewards now for 53 months, I always need to replace some items every month making being on the monthly subscription is a no brainer. I get 25% back on everything I spend on top of the monthly promotions I receive. I can't beat it. Every product I have tried I love! I challenge you to try the ER program for 90 days and swap out some of the products you buy at the store. Try some new supplements, cleaners,makeup, or even protein shakes! Have them delivered to your home and know you are providing the best for your family's health and wellbeing.
NEW ER MEMBERS THIS MONTH WILL RECEIVE A SURPRISE OIL IN THE MAIL FROM ME!
Get started now!
There's no obligation or contract. You can sign up anytime and cancel anytime as well. To be able to cash in the points accrued, you must be in the ER program for 90 days.
As for the Giveaway I did last month! There were tons of entries and the winner of the
Sweet Aroma Diffuser
is Patricia Beck! Congratulations and THANK YOU!
Thanks for supporting your health and well being and small business all together. You are appreciated and as always, feel free to reach out with any questions or concerns.
See ya next month! God bless you.
Casey Forte
Feb 8, 2019 11:19 AM Central
Casey Forte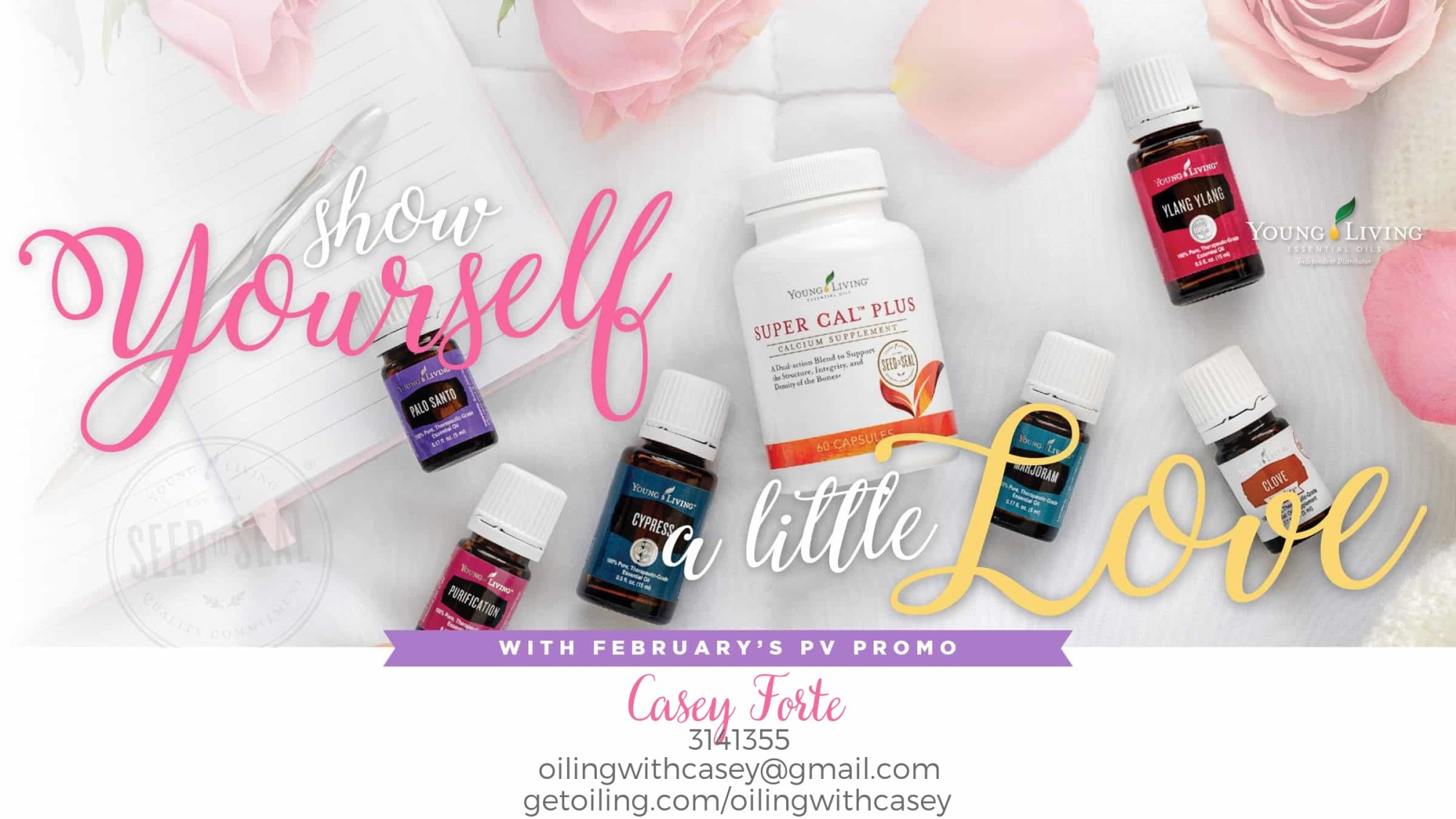 Hey there!
Another month has flown by and now we are in the preparation for Spring! But first, February. The shortest month of the year and the month known for Love! This month let's show love to ourselves and our loved ones with the gift of wellness.
First step:
Relax, take a hot bath with essential oil infused epsom salts. Restore and detox, refresh and renew. Take some time out for your own mental and physical health. You deserve it.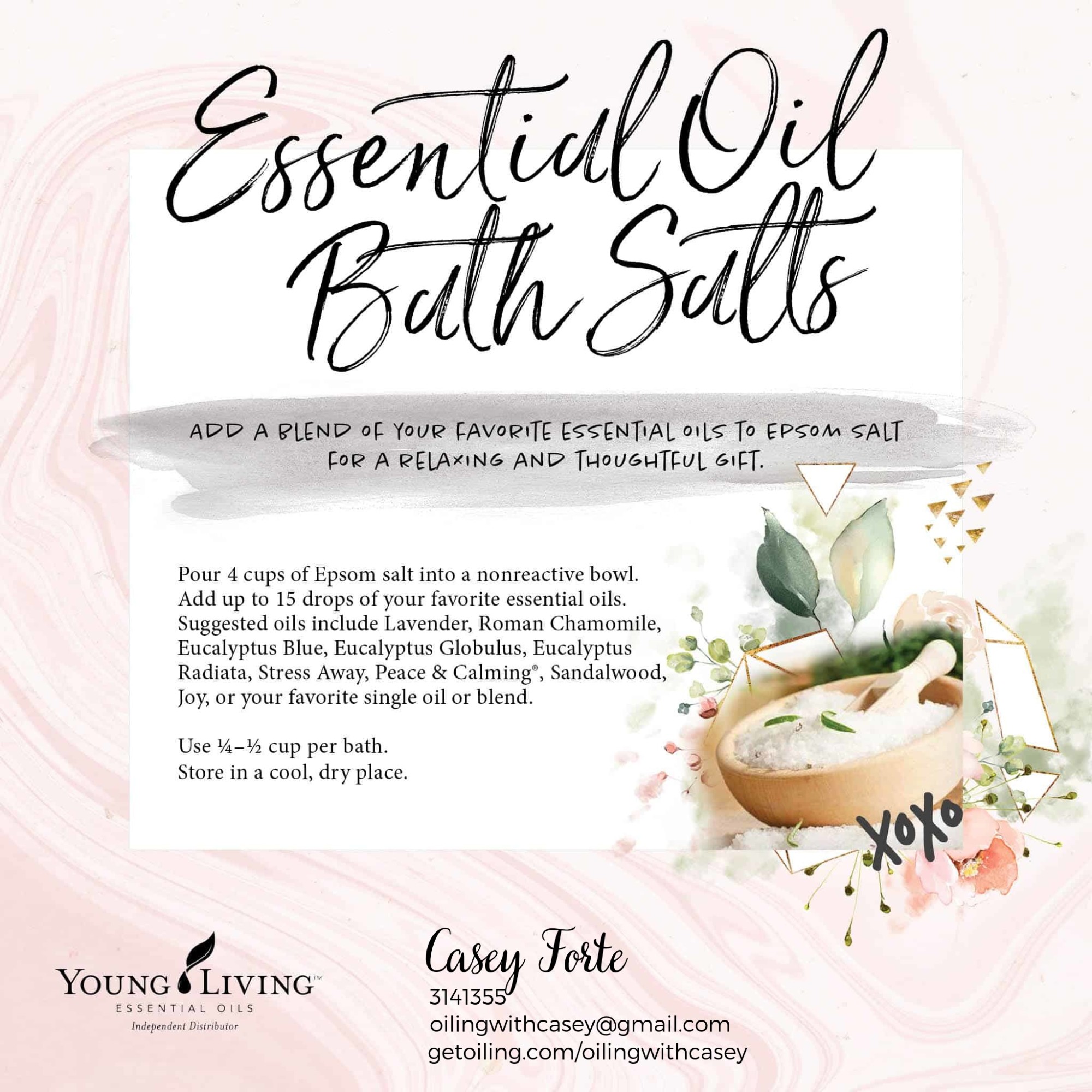 Now that you're relaxed and renewed, it's time to create a special blend to wear as perfume to remind you how awesome you are! Party bonus, these plant juices actually have benefits besides smelling ahh-mazing.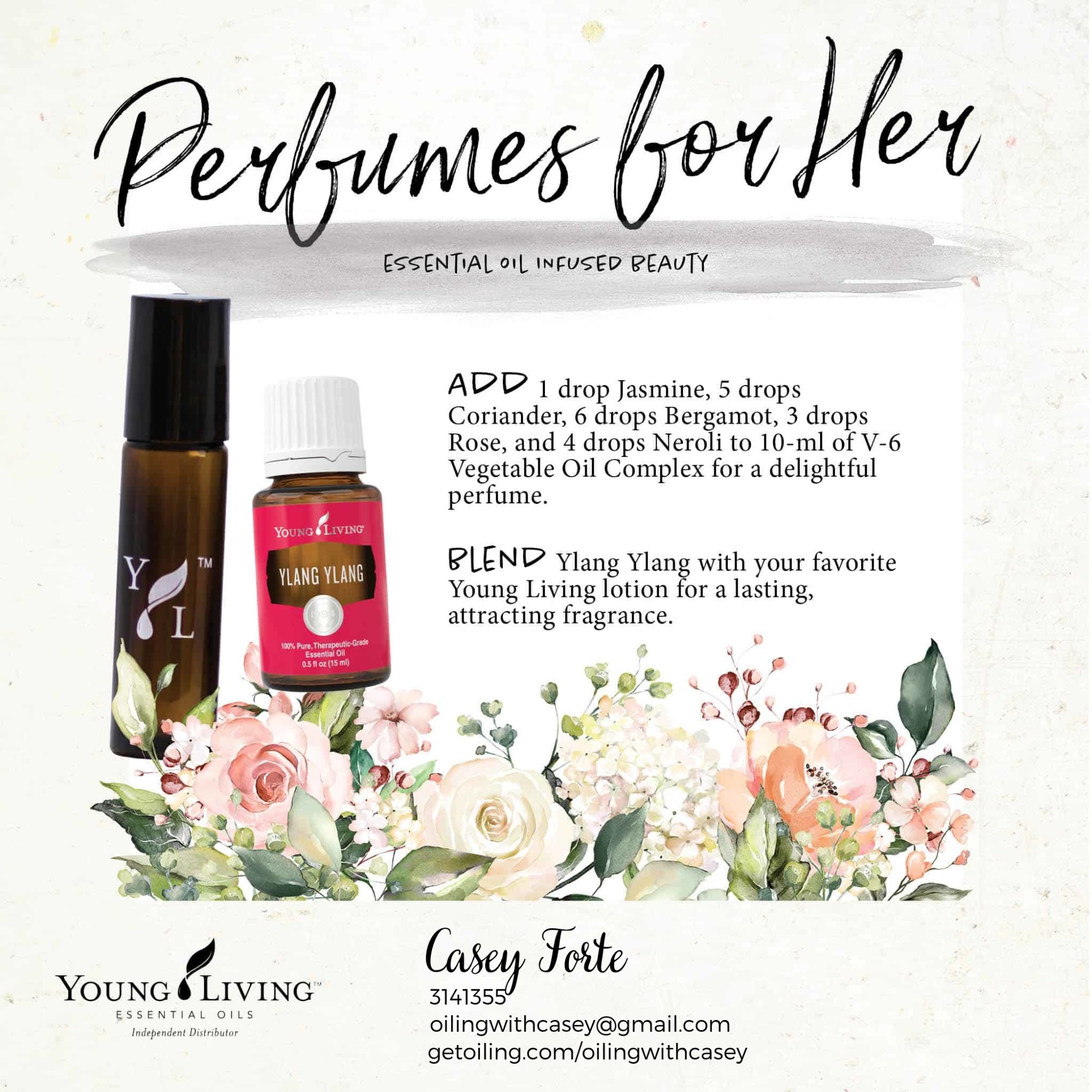 Are you not sure what to do for your man? Well, a custom blend of manly oils is just what the Dr. ordered. With essential oils, the custom blends you can create are endless. Leaving your man smelling fine indeed and helping balance his body and emotions too.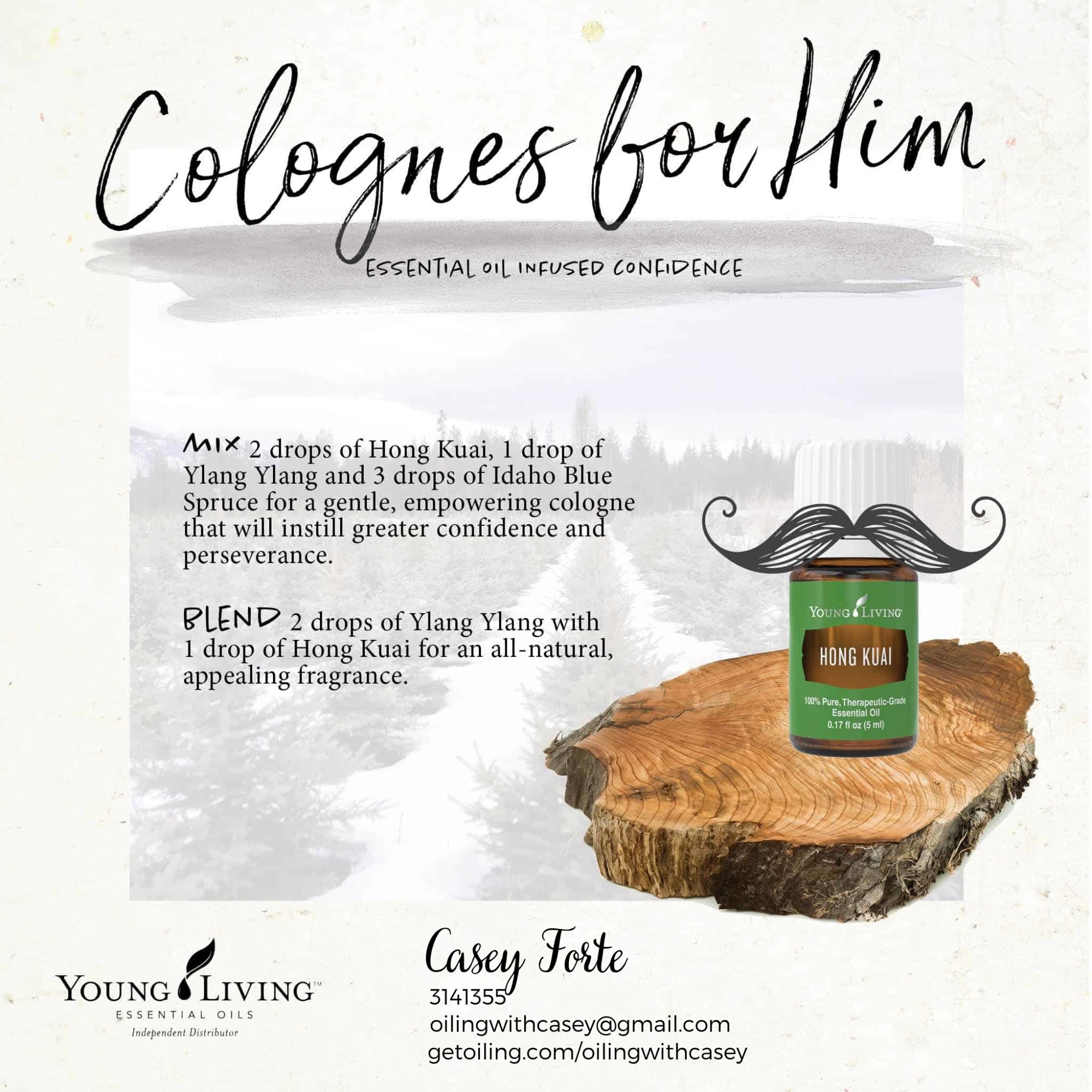 And for everything else, there's an oil for that! This month we have an amazing promotion and an extra level to it as well! YL has Ylang Ylang back, but only available for the promo this month! We don't have enough to have it in stock, but they had enough to offer it for free to those qualifying orders of 400 pv. Ylang Ylang is an oil that's been out of stock for a long time and the process to collect the flowers is a painstaking one. This oil is fantastic for anything heart related and also supports the hormonal systems and emotional balance. Gimme all the Ylang Ylang!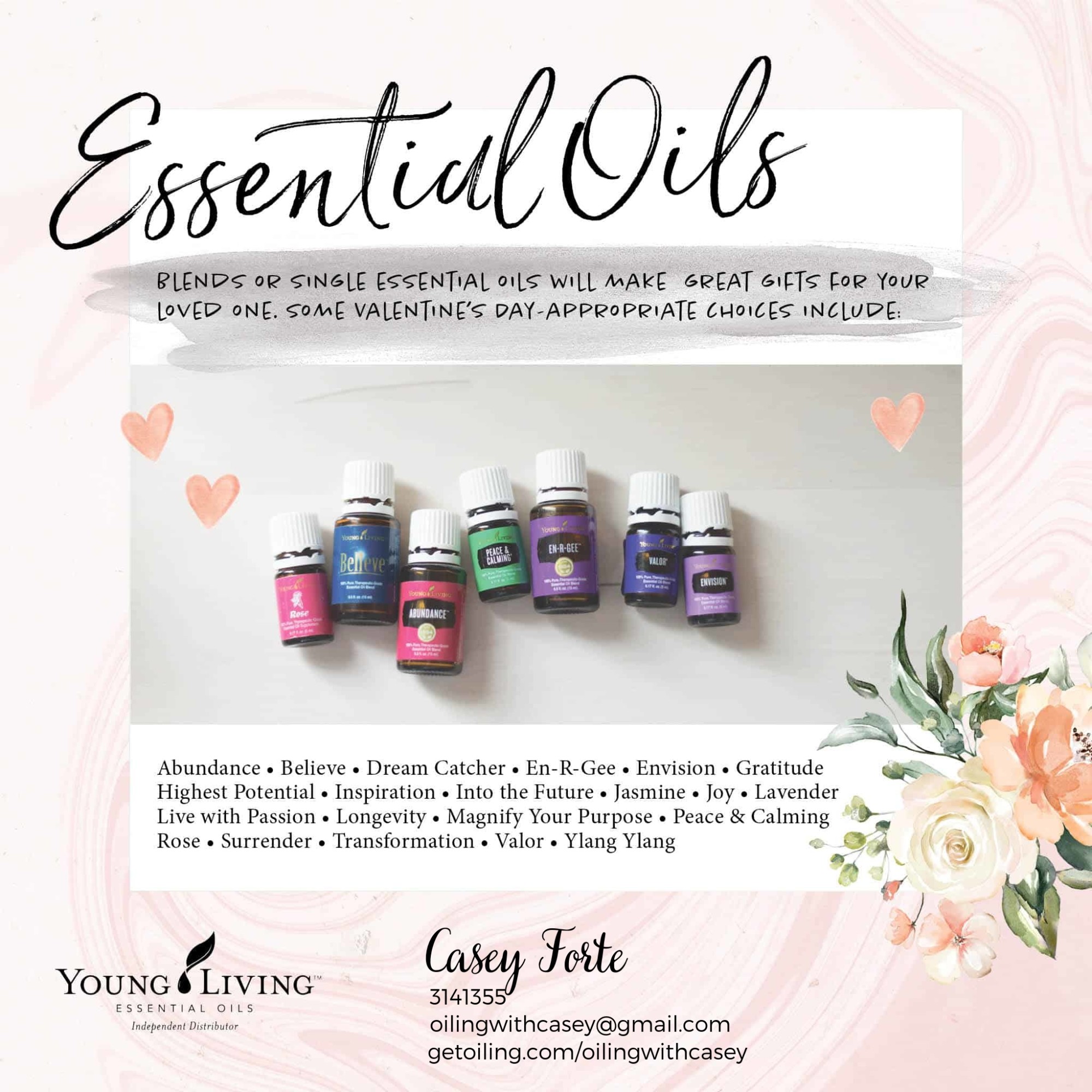 Whatever you choose to do this month for your health, I hope your month is full of blessings, love and encouragement. Do one thing each day that scares you and watch life become unstoppable!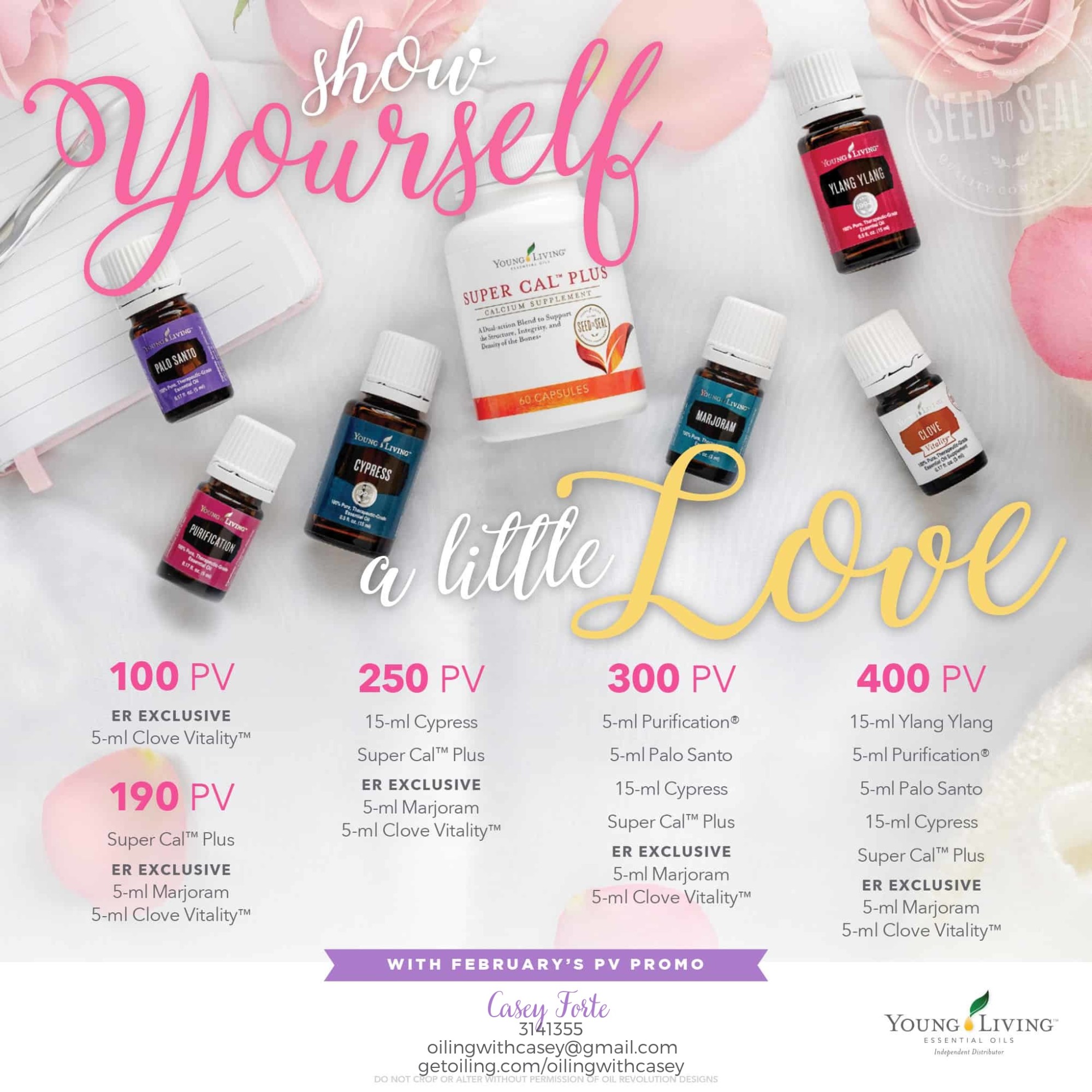 I wanted to share my gratitude for all of you who are still reading this email! Thank you! I am offering some more self care items as a thank you!
Any order placed over 190 pv this month will be entered to win one of 3 Skin care items from YL! Up for grabs:
Orange Blossom Face Wash
Orange Blossom Moisturizer
Lavamint Smoothing Foot Scrub
Don't miss out on a great opportunity to bless the ones you love with a gift of wellness.
As always, Thank you for supporting small businesses and may God bless you and your path.
Feel free to reach out and respond to email or call me directly @ 352-427-2497
Casey Forte