Jun 22, 2020 11:30 AM Central
Casey Forte

Hello there!
Summer is here and it's glorious! I don't know about you but I love the heat over the cold any day! This year has been a rollercoaster ride for sure but I'm loving every moment of it!
I have some exciting news for you! YL convention, although it was virtual, was last week and now all the glorious new products they released are in the Virtual Office under
Shop/What's new
! I'm super stoked because they released some things people have been wanting, like really bad.
LIQUID FOUNDATION AND CONCEALER!!!!! BLOOM SKIN CARE LINE! NEW GLASS DIFFUSERS!! VITAMIN D, CHEWABLE! THIEVES CHEST RUB! MINI KIT COLLECTIONS, AND SO MANY OTHERS!!!!!!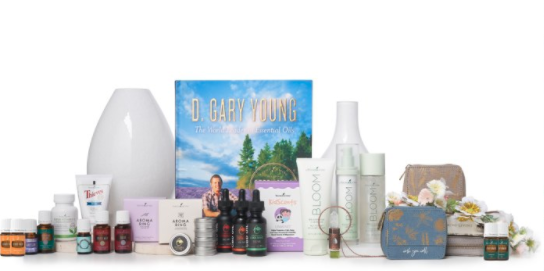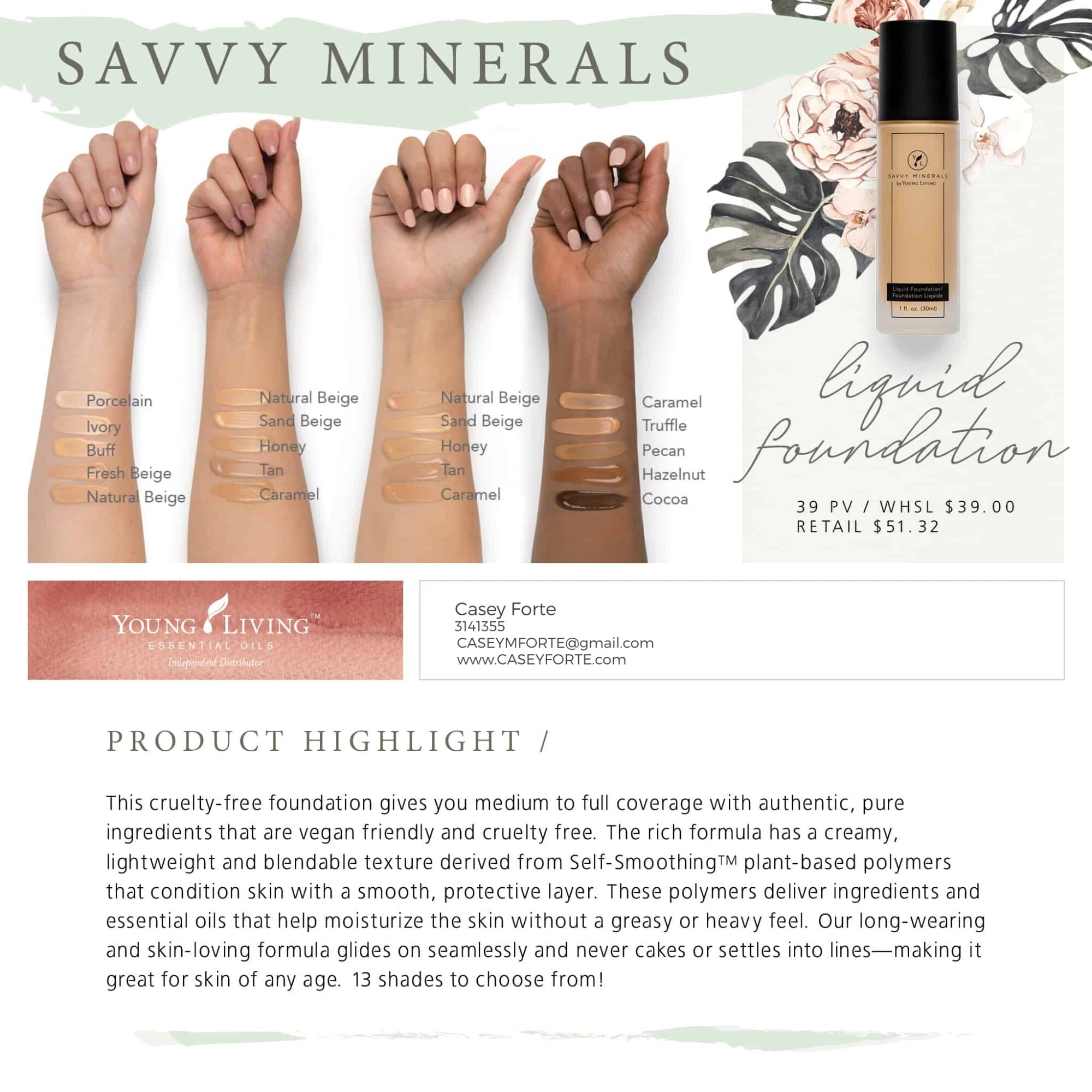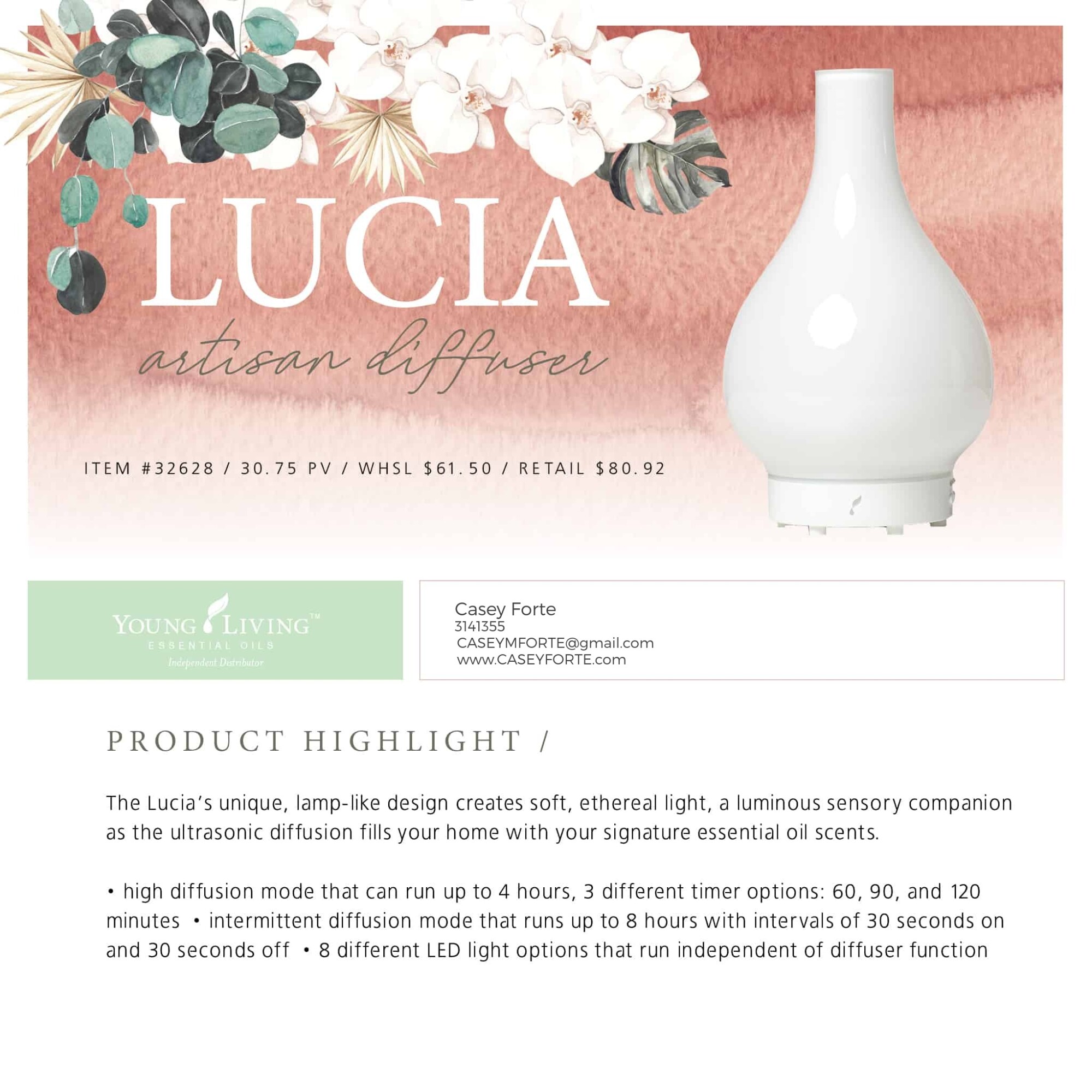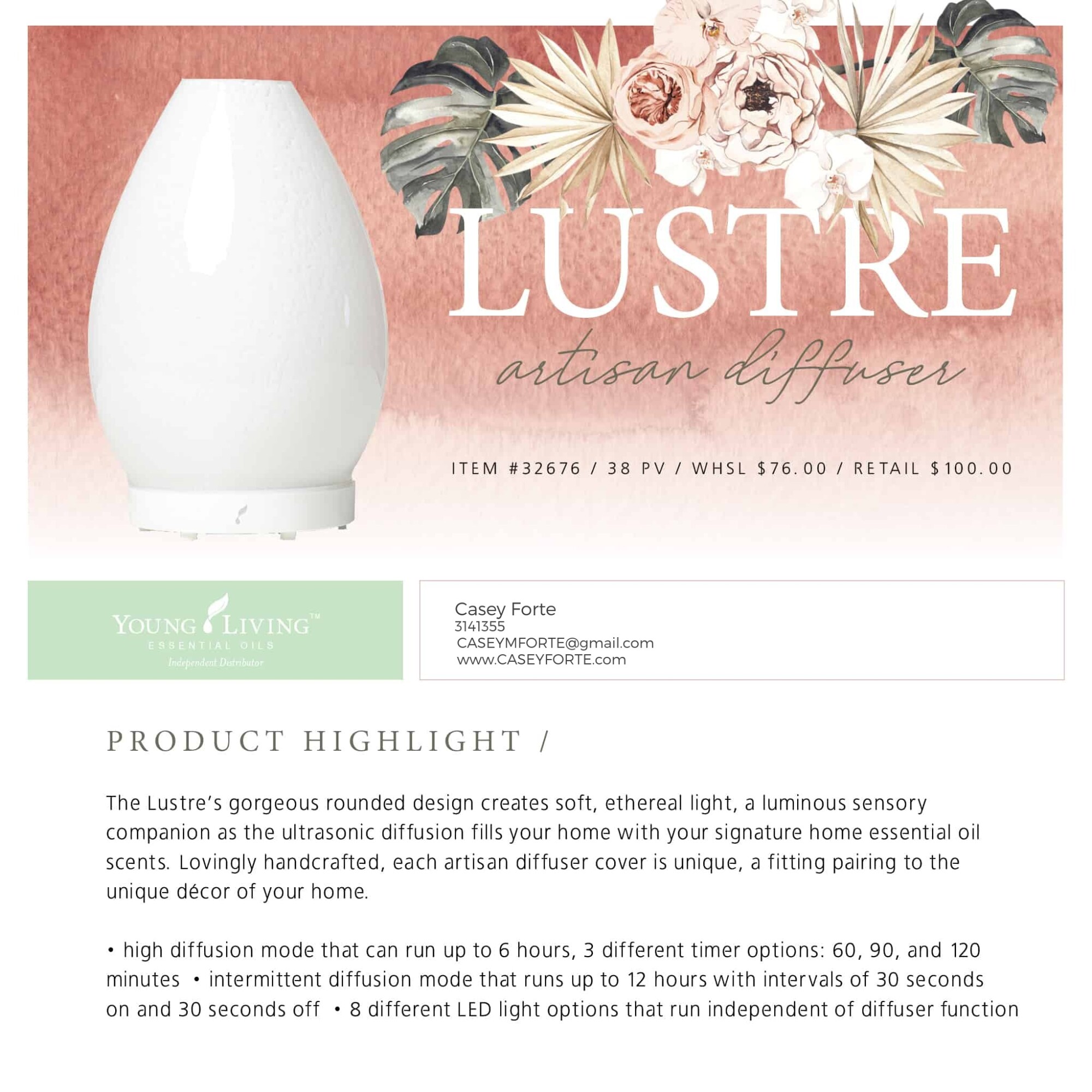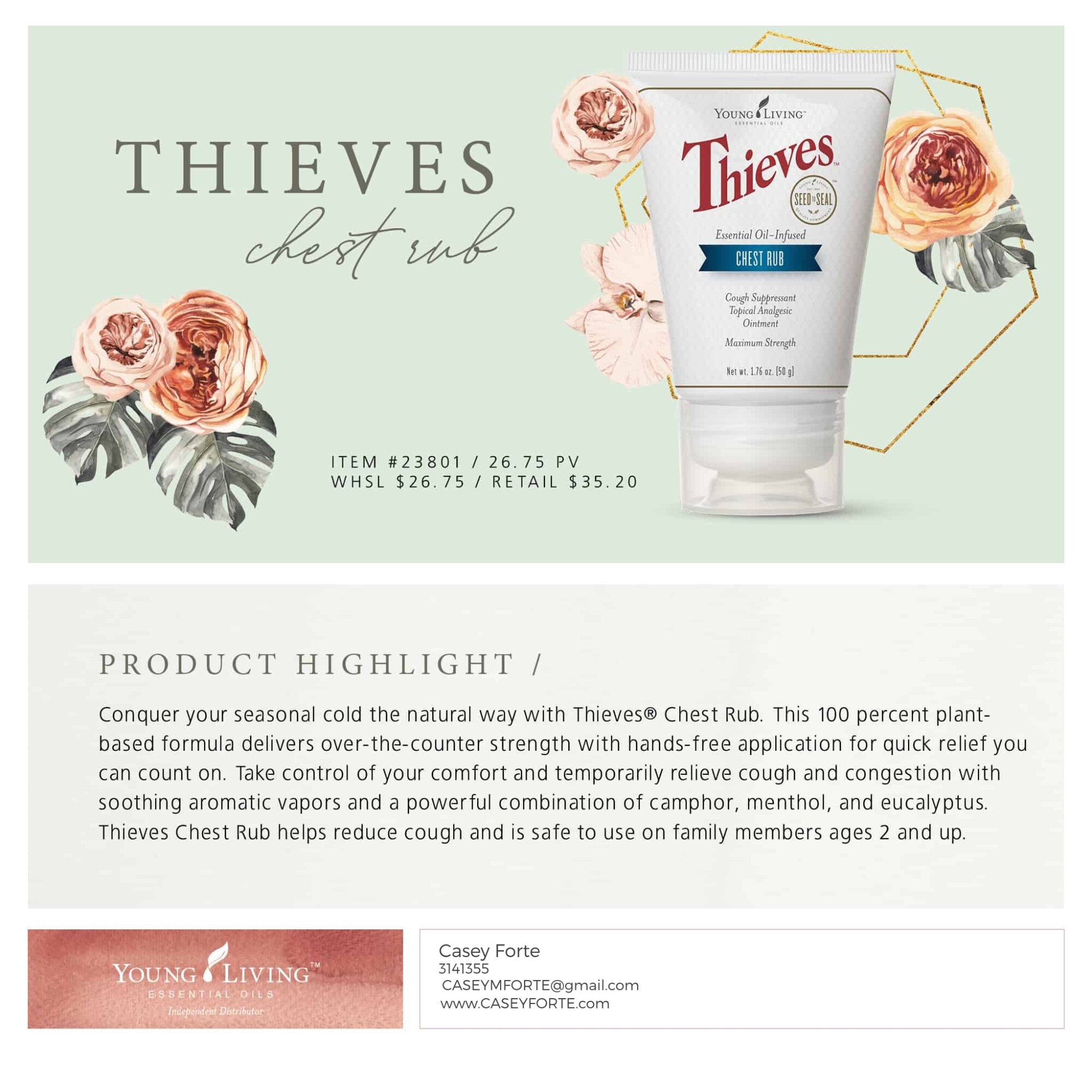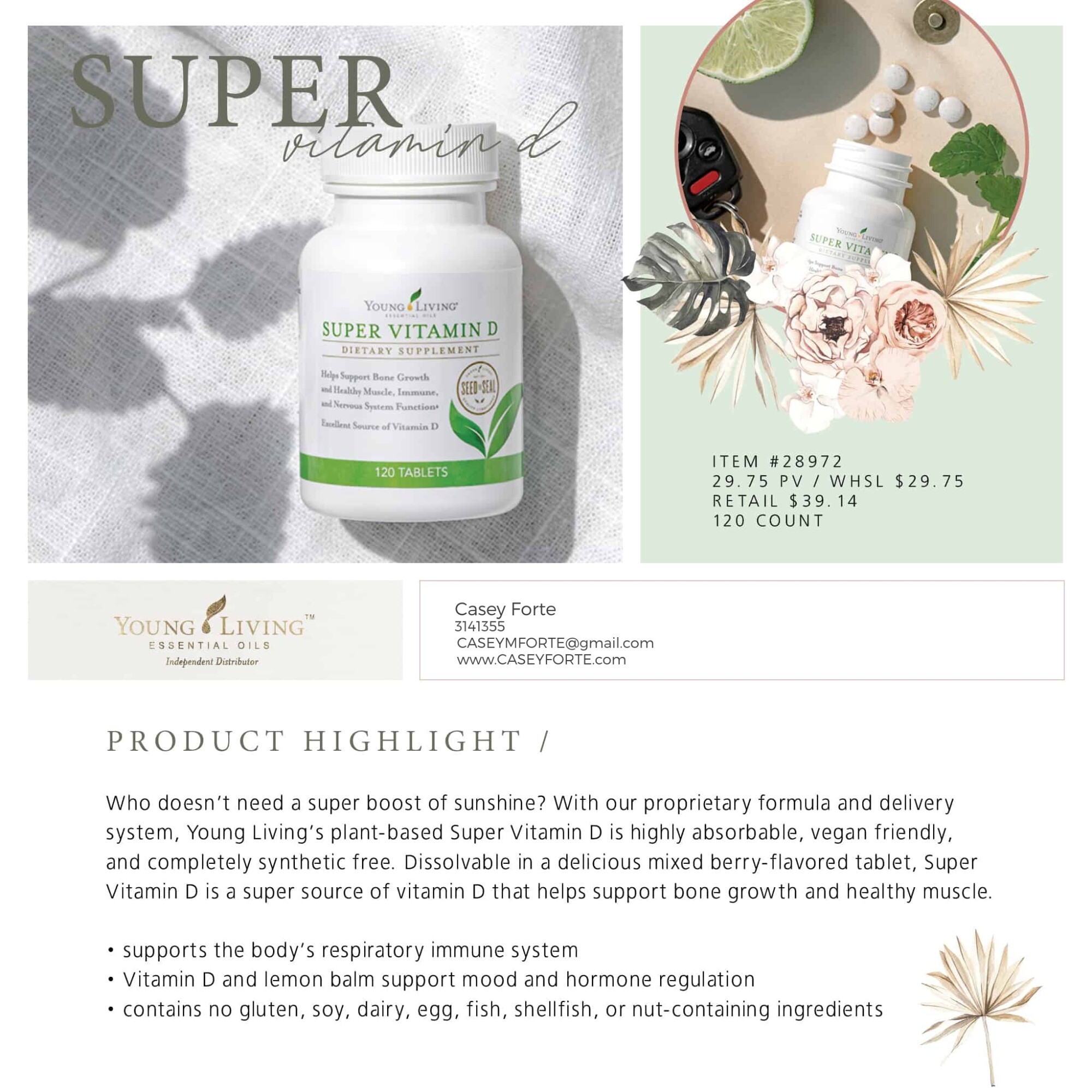 ---
This company never ceases to amaze me with how they take our feedback as members and do their best to make it happen! Also in the next few months, they are Completely giving us a new website! WHAT!!! YESSS!!! One that can handle the amount of people that use it and have less issues. Also, another big announcement, after Sept 1, FREE SHIPPING!!!! You heard right!
FREE SHIPPING ON ALL ORDERS OF 100PV OR HIGHER!
This is amazing news and it is for SHOP orders or ER! I know I'm excited for that, how about you! If you have the current program YLgo, and have credits left, they will credit them to your account so no worries! The 100 pv promo for ER members is going away however, but I think Free shipping is a great trade off! More ER points for you and less out of pocket for dumb shipping costs! #winning .
Let's not forget I'm giving away 11 oils this month to members who place 100 pv orders or higher. I will run a report and everyone who qualifies will be entered and I will do a random drawing live in
GOOD VIBE TRIBE
, our tribe page on fb! If you're not in there, send a request and I'll get you in! We also have another education group that's fantastic for learning all about everything YL,
FIRST DROP
. And another amazing resource is the app
https://www.lifestepsapp.com/
. Everything you need to know all at the touch of your fingers.
I wanted to sincerely thank you for being part of my oily family and I'm grateful for you. Thank you for supporting your health and small business at the same time! Be blessed and sending hugs!
Casey Forte
352-427-2497
Jun 3, 2019 02:21 PM Central
Casey Forte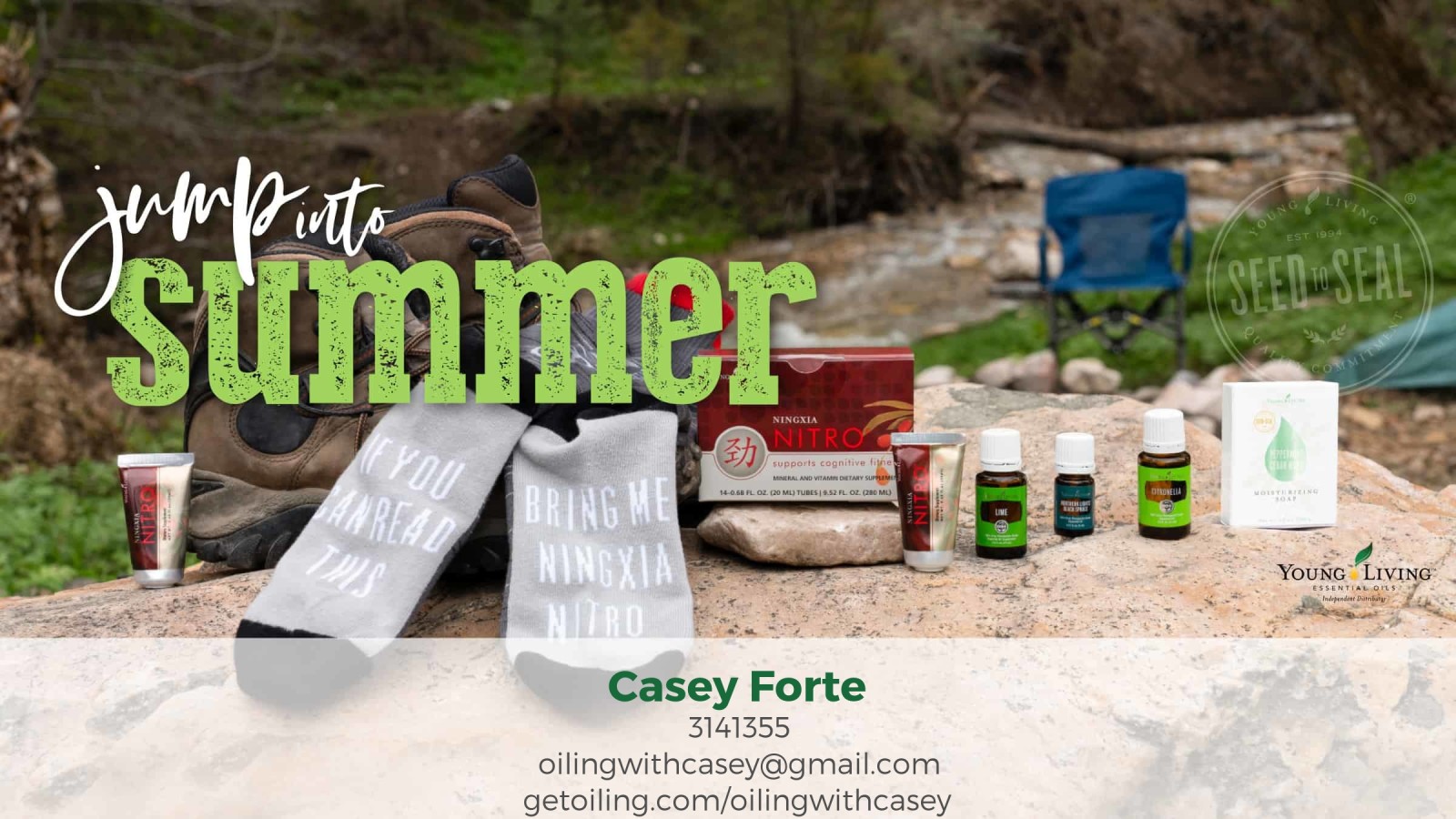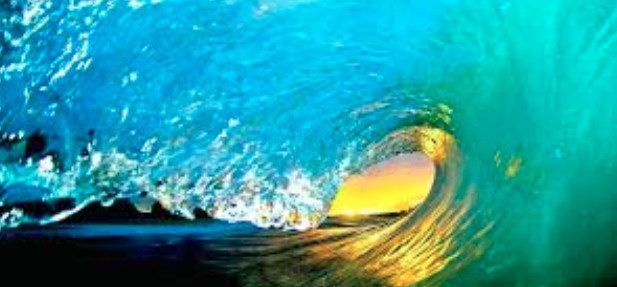 Hey Hey Hey!
Summer is upon us and oh how quick it came. The weather is hot and the sunshine makes me happy.
This month of June is great for get togethers, outside events and beach time. Did you know you can use YL in all of these instances? This month I am giving you some recipes to incorporate in your menus.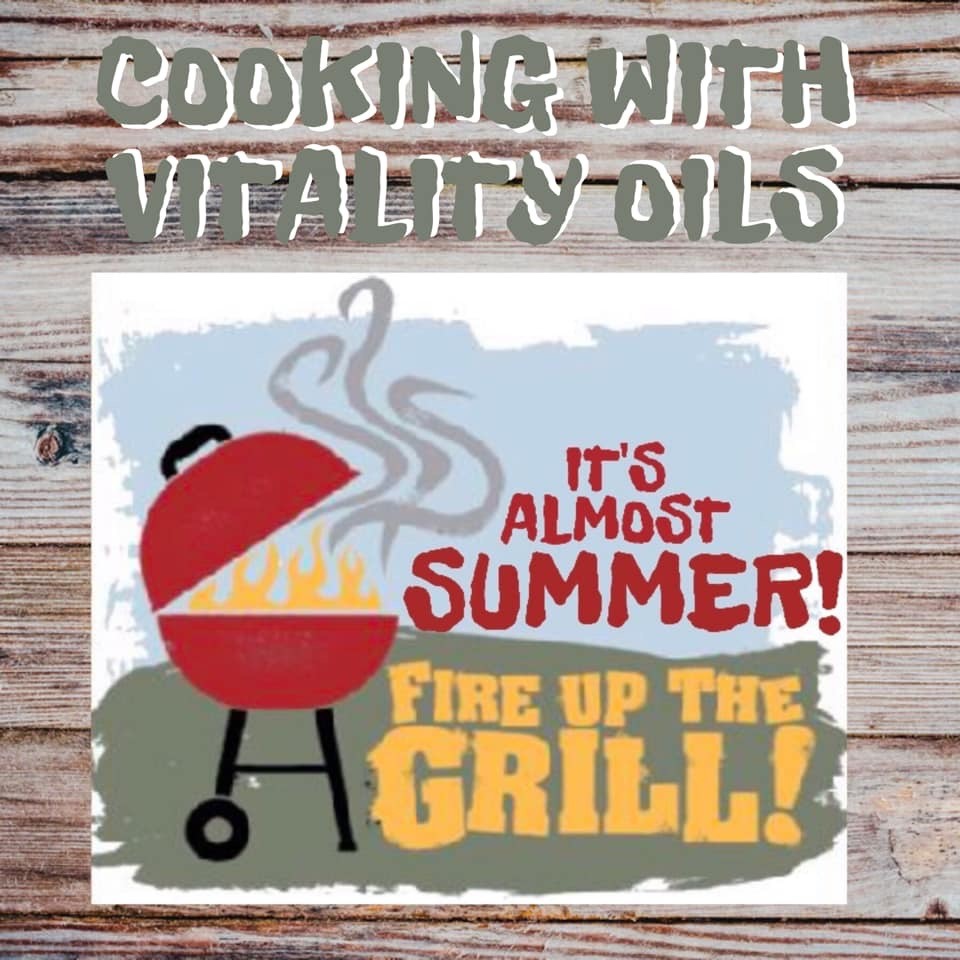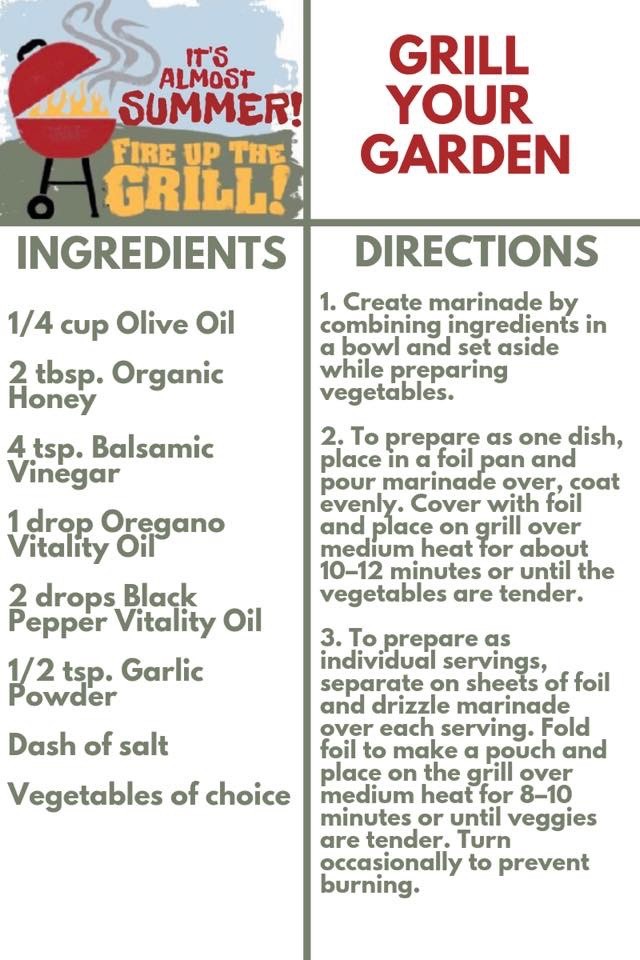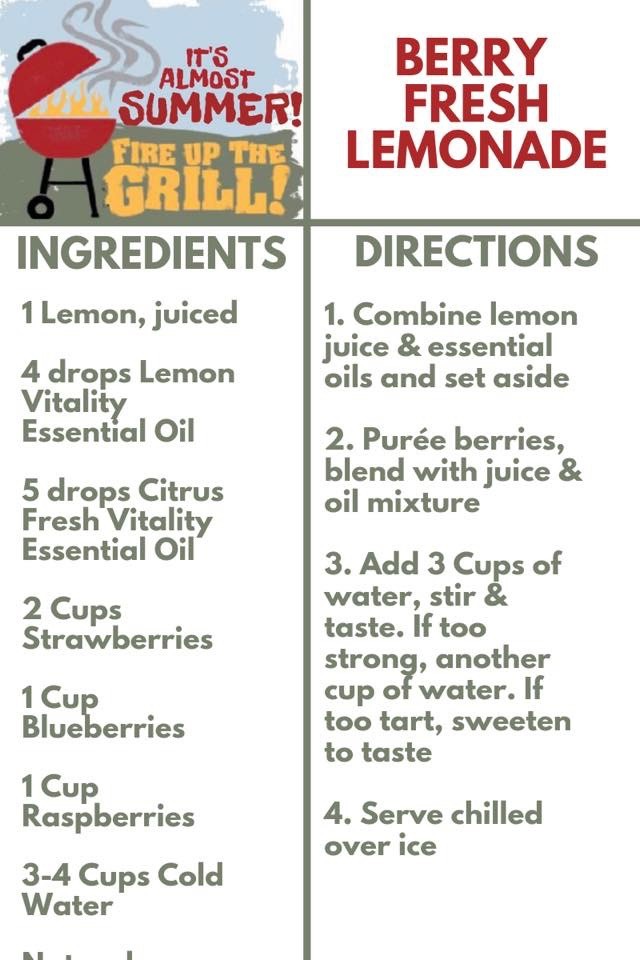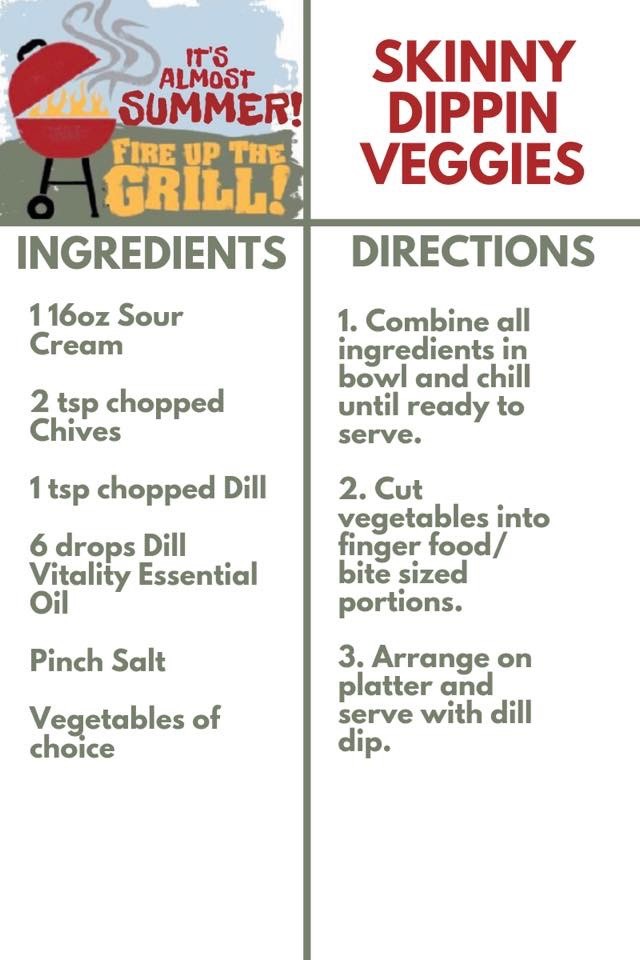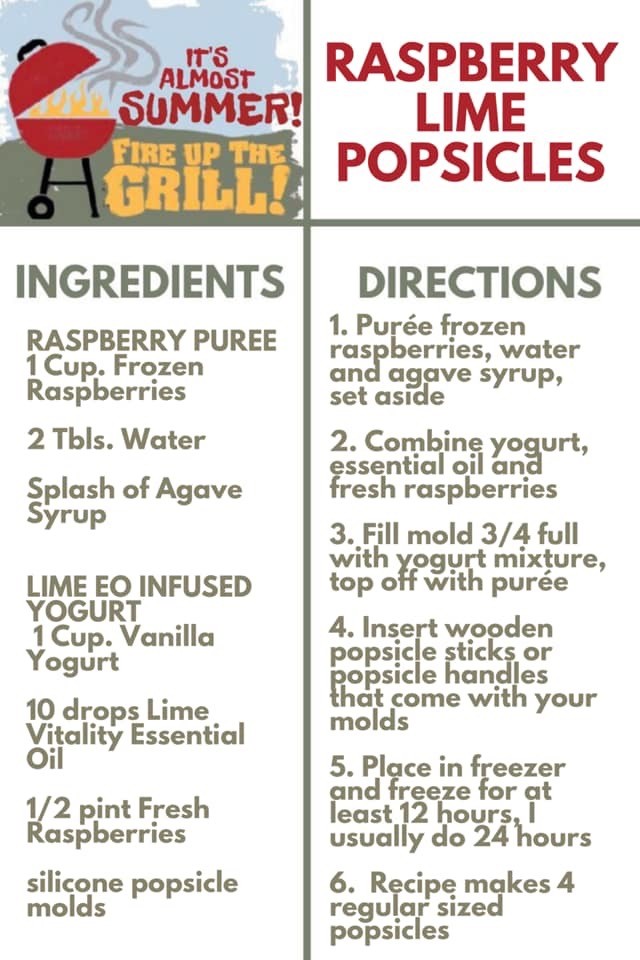 On top of these great ways to use your Vitality oils, YL has their monthly promotions that are too good to pass up! Starting with a free citronella oil with a 100pv ER purchase! Let me tell you, I live with this oil on me in the summer because, well, bugs love me but they hate this oil. Keeping me free from the pesky bugs and able to enjoy my favorite time of year. Next up is the 190 tier of freebies! ER bonus oil is a 15 ml LIME! I use this all time in all the ways. Smells fantastic and the flavor in my water or even avocados is heavenly. You'll also get a 5ml of Northern Lights Black Spruce. This oil is super uplifting and great for emotion balance, nervous and respiratory systems. Then there is the 250 tier. Free peppermint cedarwood soap. I personally use this and all of our bar soaps. I love them. Our soaps are not your typical bar soap. They leave you feeling clean and they are infused with oils so they're amazing for your skin and smell amazing too. Finally the 300pv tier, drum roll please!!!! Ningxia NITRO and Nitro socks to go with! If you haven't tried Nitro, you are missing out on mental clarity, focus and an energy boost. All without the bad stuff and full of essential oil goodness to keep you going strong! Normally I don't wear socks, but since I started cycling, I am super stoked to wear these when I get on the bike. Super awesome!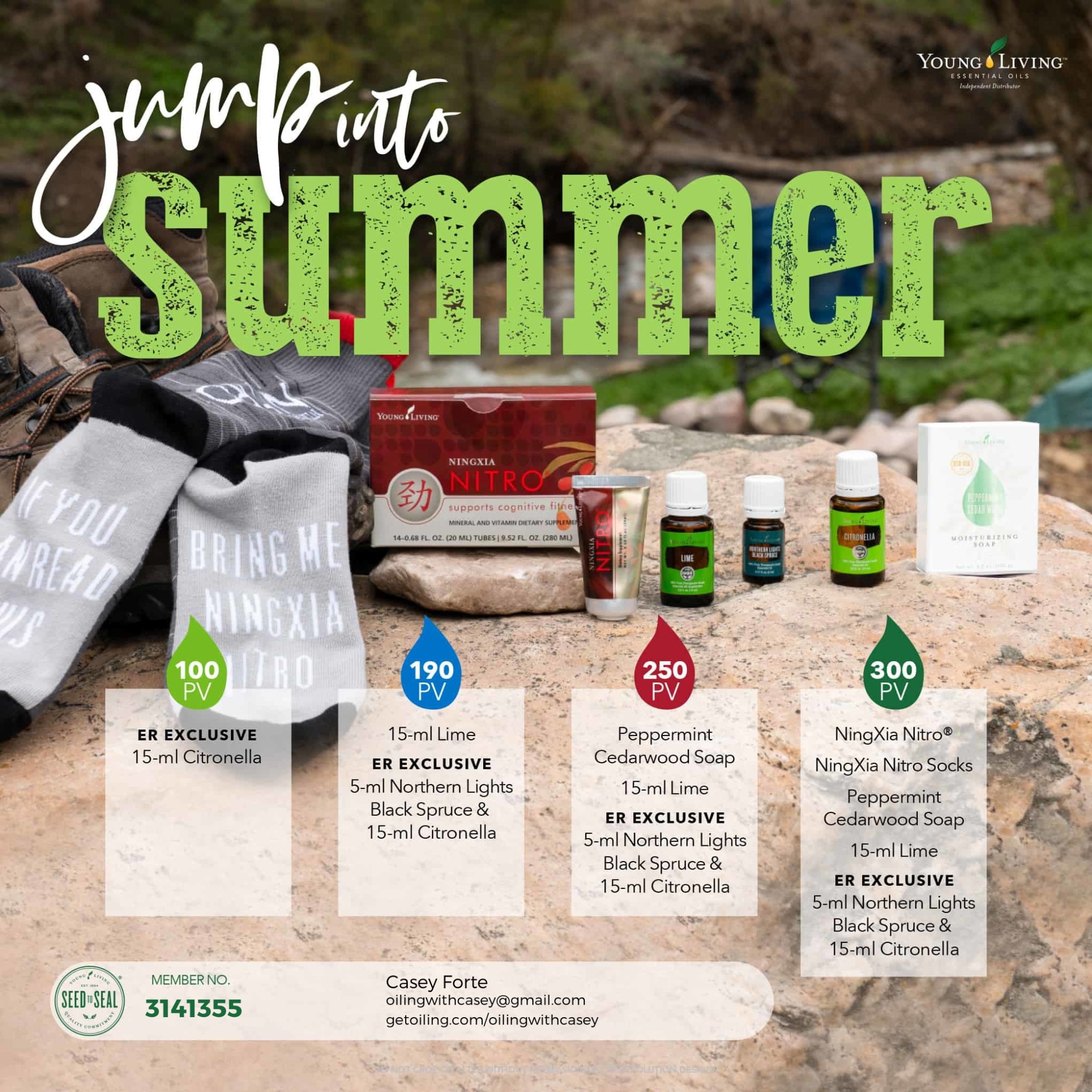 And as always, I'm offering a promo of my own just for placing your order this month. All orders of 150 pv or more are entered to win! This month I'm giving away 5 Thieves Aromabrite toothpastes!
Thanks again for supporting small business and your health and may God bless you with peace and abundance. Feel free to reach out to me or your enroller for any questions you might have.
I'm always happy to help.
Casey Forte
352-427-2497