Oct 5, 2023 11:25 PM Central
Casey Forte
allowing, autumn handbook, calmness, fall diffuser recipes, fall scents, free shipping, holiday gift catalog, meditation, mindset, october, relax, stillness, youtube
In a world that glorifies busyness and constant productivity, the transformative power of doing nothing is often overlooked. Young Living Brand Partner, Casey Forte, invites readers to explore the concept of stillness and its impact on well-being and personal growth. By prioritizing moments of rest and reflection, individuals can find mental clarity, reduce stress, enhance creativity, and restore their energy. Forte encourages readers to embrace the power of doing nothing, not only for their own well-being but also for the growth of their Young Living business.
To support this journey, Forte provides Fall diffuser recipes and offers the option for readers to receive labels for Thieves cleaner. She emphasizes the importance of finding balance and creating space for stillness in daily routines. By taking time to be fully present, individuals can tap into their intuition and lead a more meaningful existence. Forte concludes by expressing gratitude for readers and their participation in this beautiful journey, offering her support and assistance for anyone interested in exploring wellness and mindset options.
Read more...
Sep 23, 2022 03:44 PM Central
Casey Forte
15 percent off, breathe, changes in our life, essential oil, fall, fall diffuser recipes, intuitive coach, letting go, lifestyle, mindset coaching, release, seasonal changes, september, solar power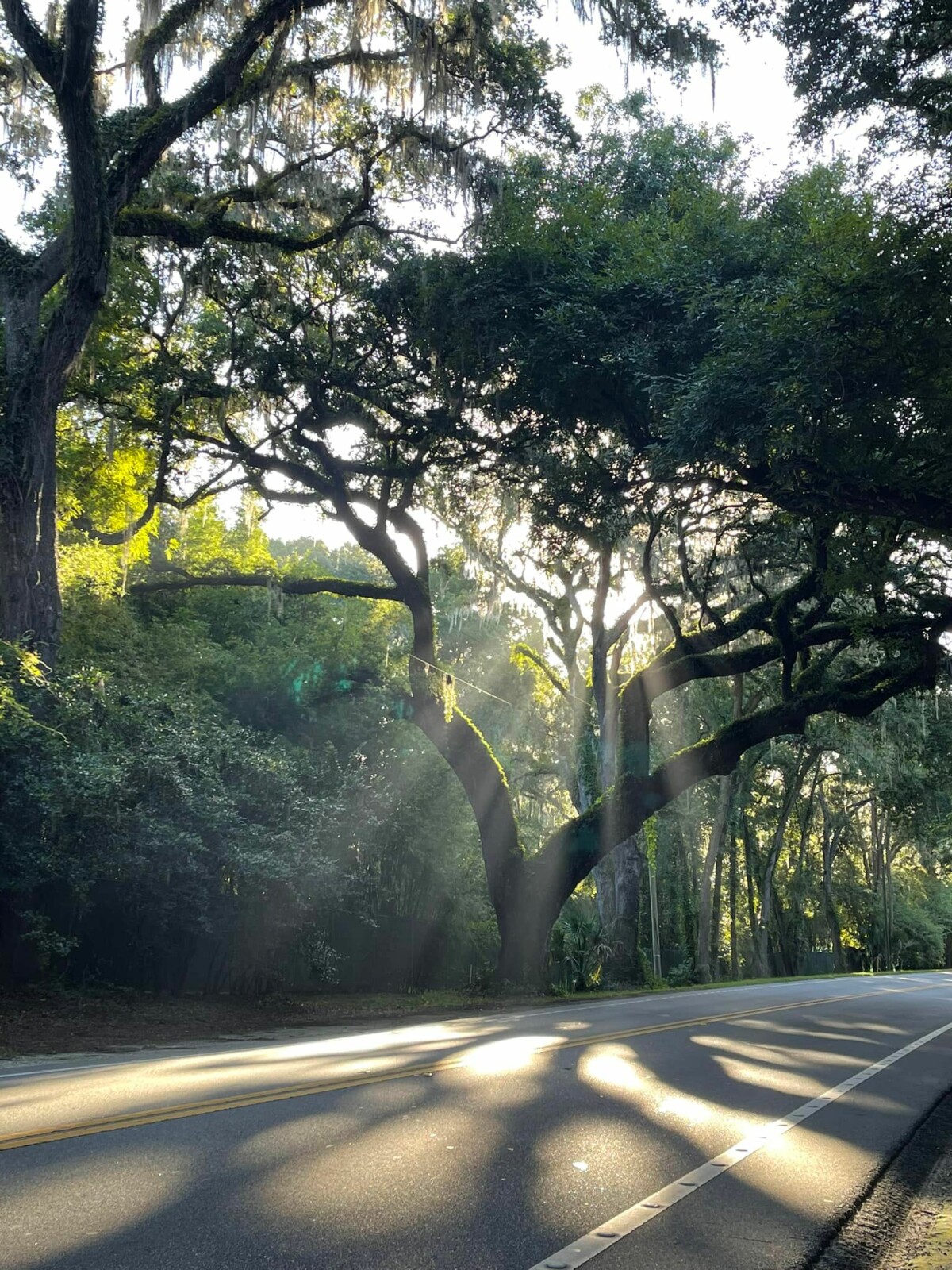 Fall is a time to let things go. Nature is such a wonderful way for us to physically see what happens to us as human Beings, and to remind us that it is ok, and natural to do. I think soo many people think they're supposed to go 100 miles an hour every day and wonder why they're miserable, or sick, or whatever. We need the different seasons in our lives. Our body varies with the seasons just like the trees and plants. I want to encourage you to let things fall away if they are going in that direction. It's ok to let go of things that weigh you down. It's ok to let go of excessive baggage. It's ok to allow the feelings to come up and out. Fall and winter are times to pause and reflect, and prepare our roots for the new growth in the spring. Breathe and release my friends, breathe and release.
As much as I love summer, I believe fall and spring are my favorite times of year. Which season is your favorite?
Speaking of Fall I want to share some fall recipes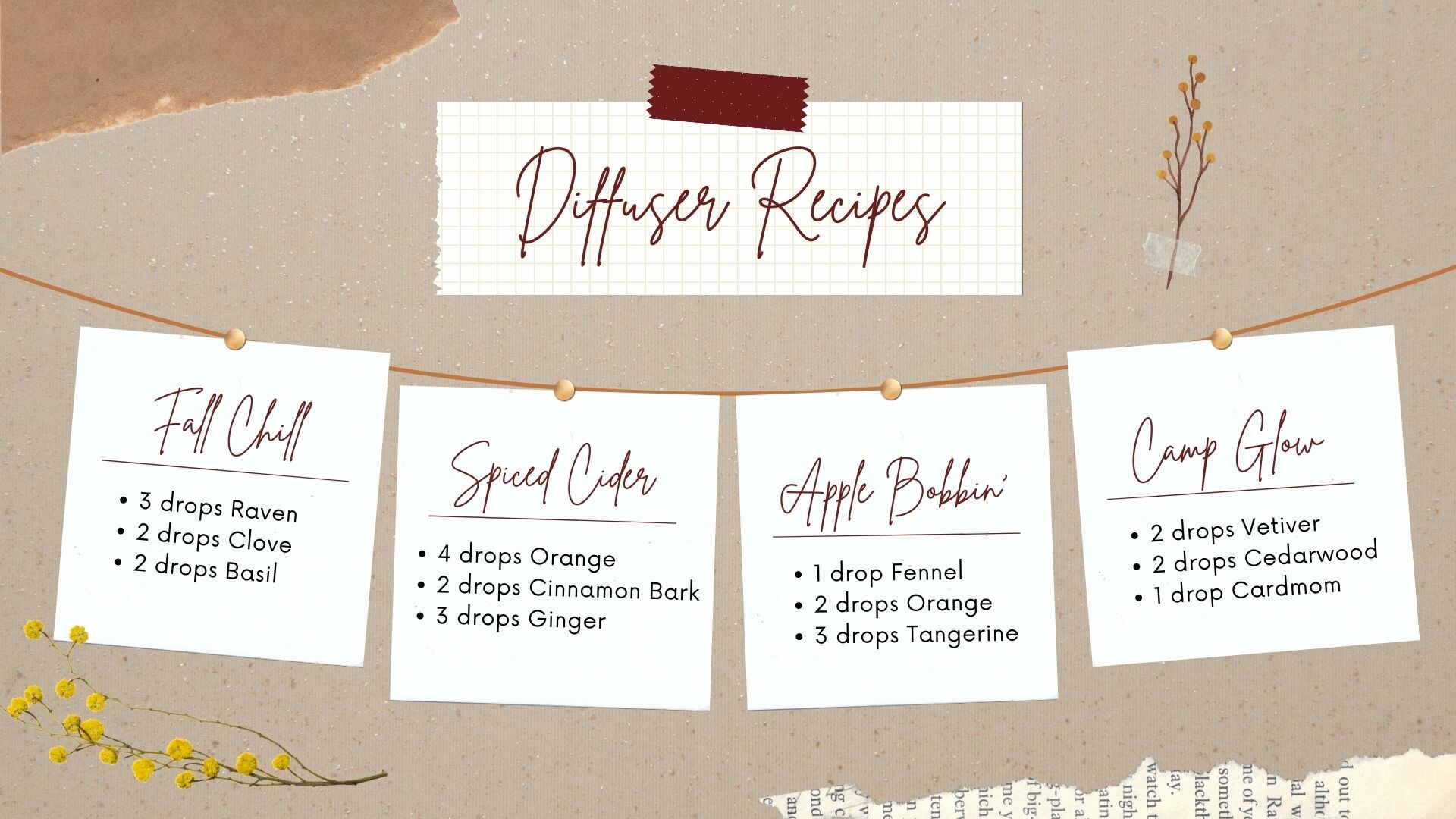 And I have an announcement!!!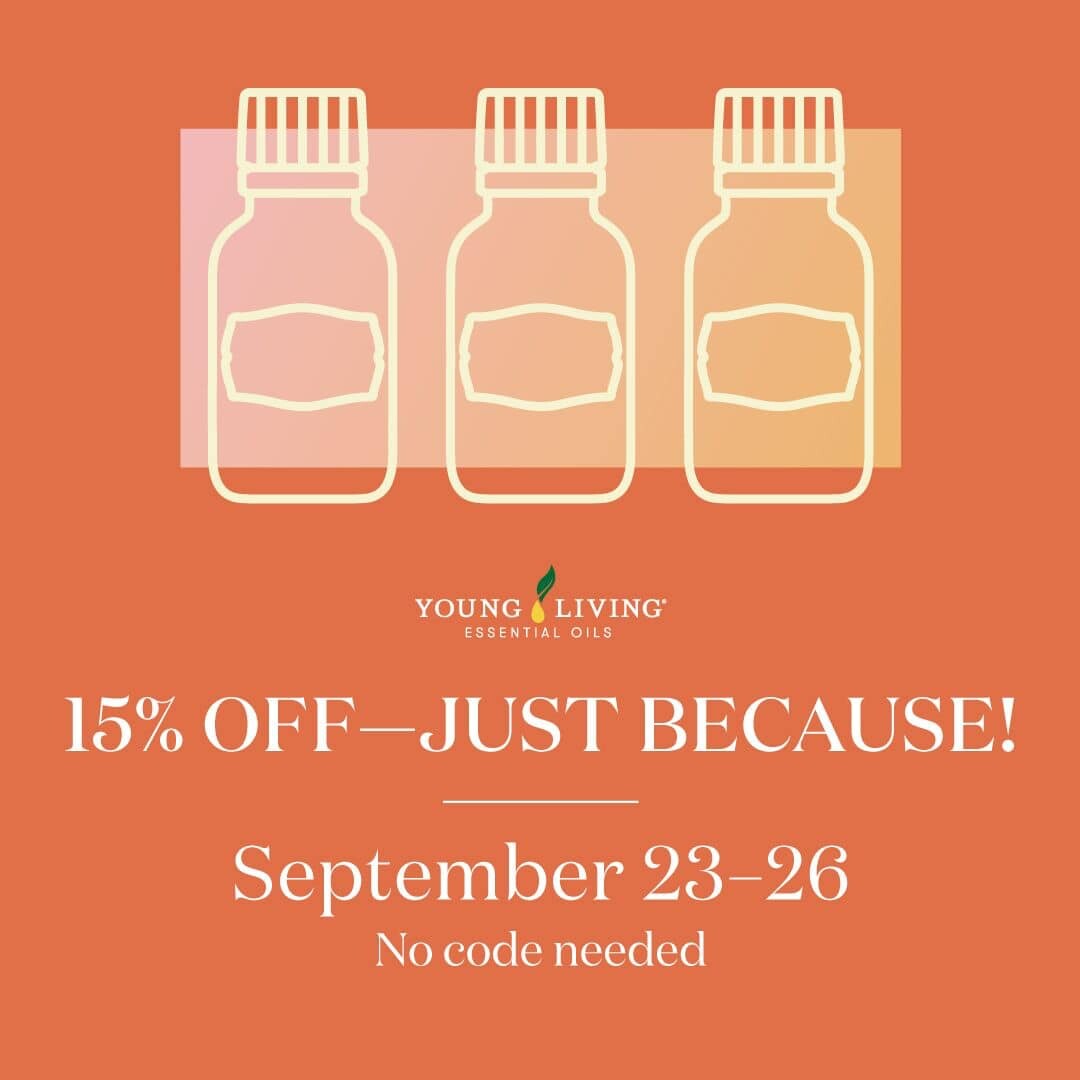 Young Living is taking 15% off of your shop orders now thru Sunday night! !!
Y'all, That includes the STARTER KITS!!!!!!!! This is unheard of discount on these already discounted collections! They're a great way to get a pre made bundle for whatever your particular needs are. If you don't know, reply to this email and I can help ya out with suggestions! Check out the Starter bundles here!
We don't need a special occasion to celebrate your awesomeness, so we're giving you 15 percent off our whole site!
That's right—our Just Because Sale starts September 23 at 12 midnight, MT, through September 26 at 11:59 p.m., MT. Nothing special needed, just head to Youngliving.com and place your order! or click the link below!
No code needed!
Shop here
I want to thank you and let you know YOU are appreciated. Sending you love and light and good vibes!